Altcoins Zilliqa and VeChain have been onboard a tremendous bull-late of-late, giving weekly returns of 255% and 45%, respectively. Given the current hype, both alts can extend their gains to new highs. However, a major difference in their technical charts revealed could determine which coin would be at the forefront of the next altcoin rally.
Zilliqa grabbed much of the crypto spotlight on Thursday after most large-mid caps alts were in consolidation. The altcoin spiked by 22% over the last 24 hours and was inching closer to an earlier ATH of $0.26. On the other hand, VeChain was down by 2.5% but was still a relevant force due to yesterday's spike of 17%.
Zilliqa and VeChain Among Top Crypto Searches
The latest spree of gains was appropriately recognized by the crypto community and it didn't take long for both alts to start trending on social media platforms.
The same pair of alts were also among the most searched on the live price tracker, CoinMarketCap (CMC). However, there was a stark difference in their trading volumes on CMC, suggesting that one alt had higher chances of a rally extension than the other. While ZIL's trading volume increased by 64% on the day, VET's was down by 15%. Trading volumes across exchanges are an important gauge of momentum and outline how volatile a particular market may be.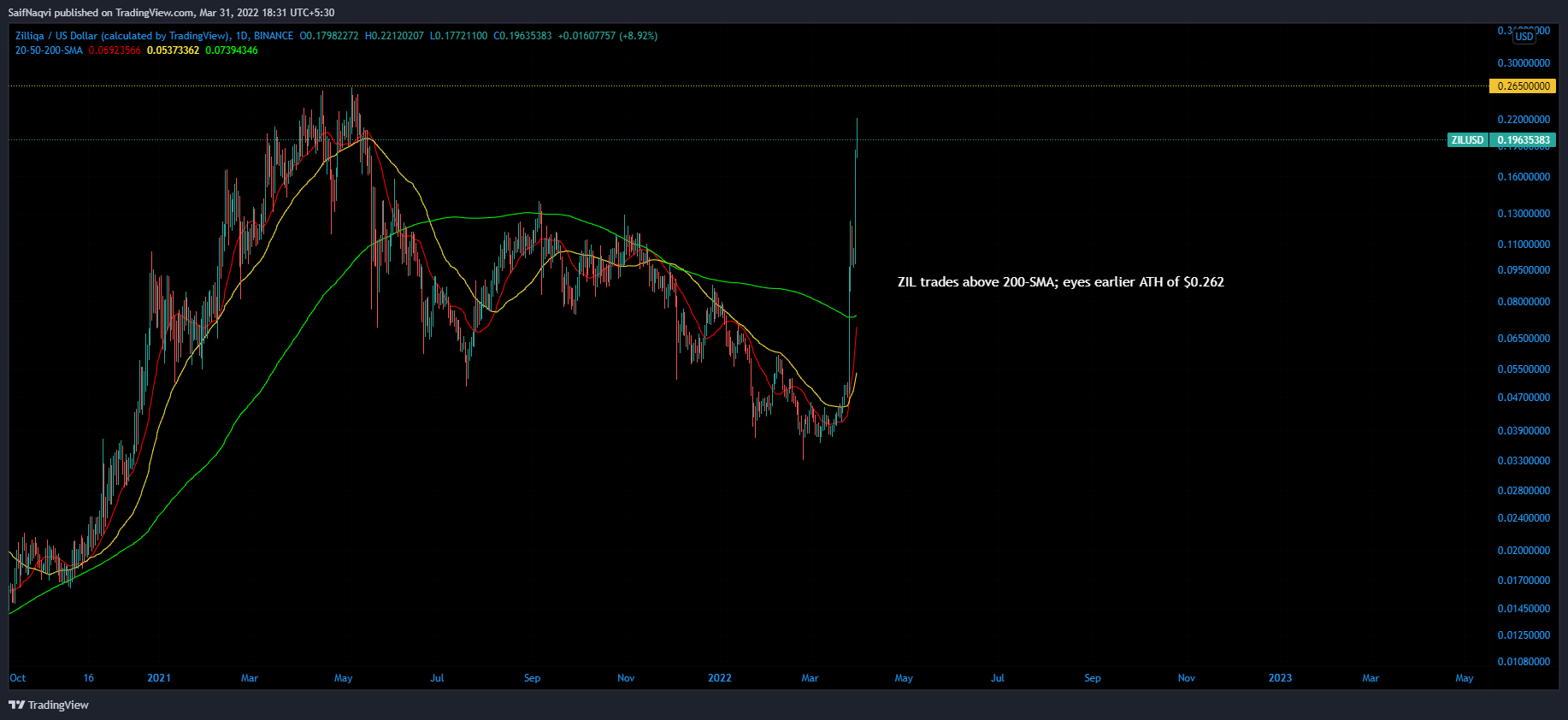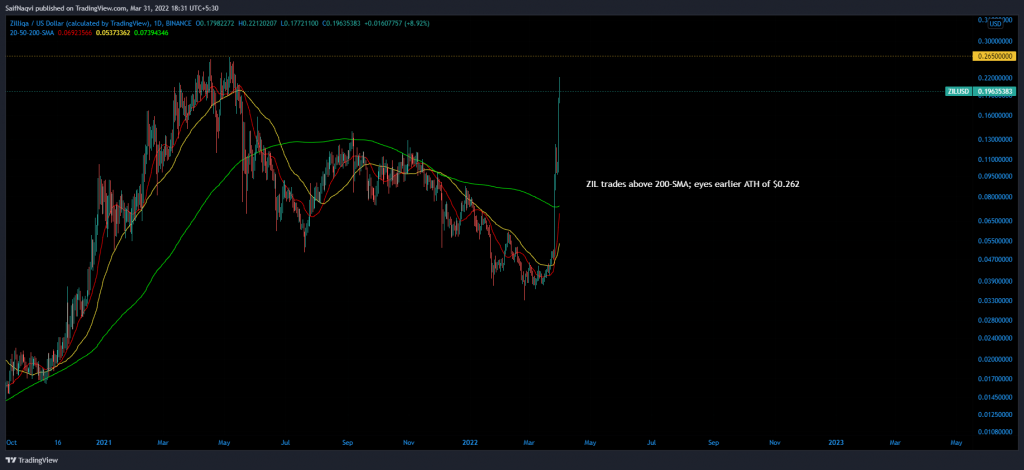 Price-wise, the scenario was clearer through a quick glance of the chart. In ZIL's case, the price was trading above its 20 (red), 50 (yellow), and 200 (green) Simple Moving Average's, and technically, there were minimal barriers preventing a retest of $0.26.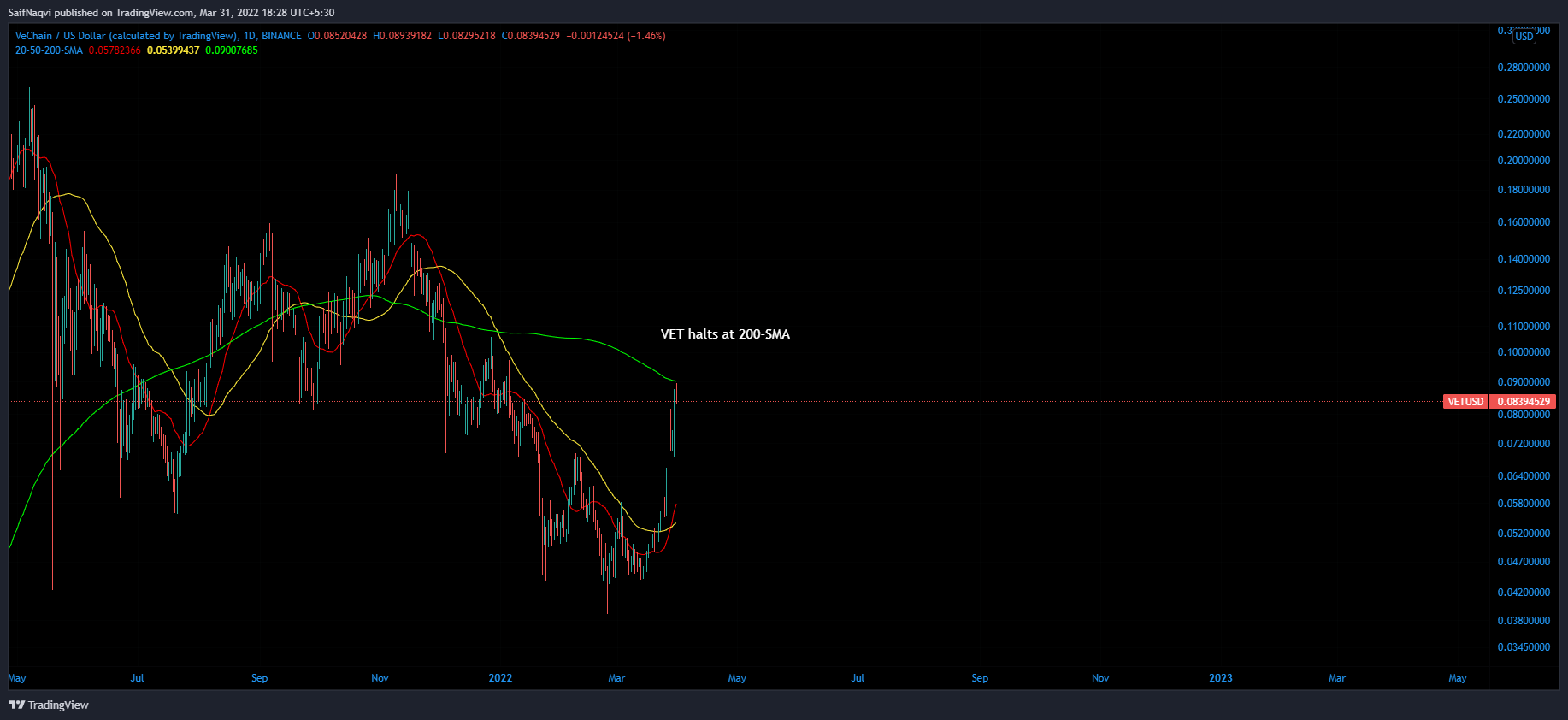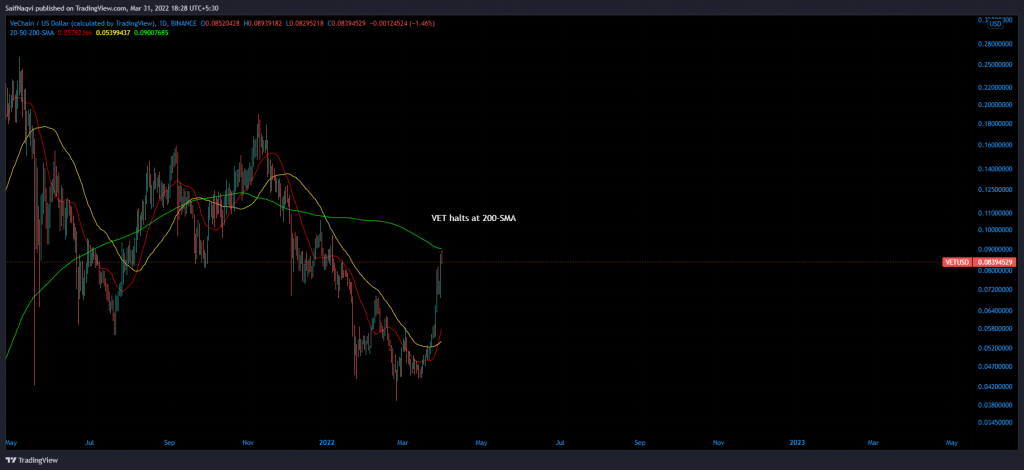 However, VET's price was yet to close above its 200-SMA (green) and a drop in trading volumes suggested that its price could cool off before advancing further.
In a nutshell, both altcoins were on bullish courses but the chances of ZIL leading the altcoin race was significantly higher. At the same time, not all hope is lost for VET. A key breakout above the 200-SMA could reattract investors back to exchanges, leading to the next upcycle.