Competition between the United States and BRICS continues to grow as the bloc expands its reach this summer. Multiple new countries received formal invitations to join the BRICS Nations, including the UAE, Egypt, and more. As these countries from the Middle East join, BRICS may be becoming a major threat to the US in the region.
The new BRICS nations are already feeding into the bloc's philosophy of de-dollarization, with Saudi Arabia discussing ditching the US Dollar with India. The bloc is growing more influence in the region in a military, political, and now economic sense. Sarit Zehavi, CEO of the Alma Research Center says, "China is implementing a systematic strategic plan in the Middle East to convert its economic power in the Middle East into political power, on the way to a military foothold." Through BRICS, China is achieving this plan.
Also Read: BRICS: India, Saudi Arabia, UAE, and EU Reworking Supply Chain
Despite there being 5 founding members of BRICS, some economic experts see China and Russia as the bloc's leaders. In regards to expansion, China was one of the focal points in getting the new nations invited. Brazil and India, at first, weren't interested in the expansion of BRICS. However, China was able to convince the two founding nations to make an exception.
Brazil and India were inclined to postpone the enlargement. Instead, they preferred to deepen the connection among its founding members. China's support for the permanent membership of both countries in the UN Security Council swayed the two expansion-opposing founders.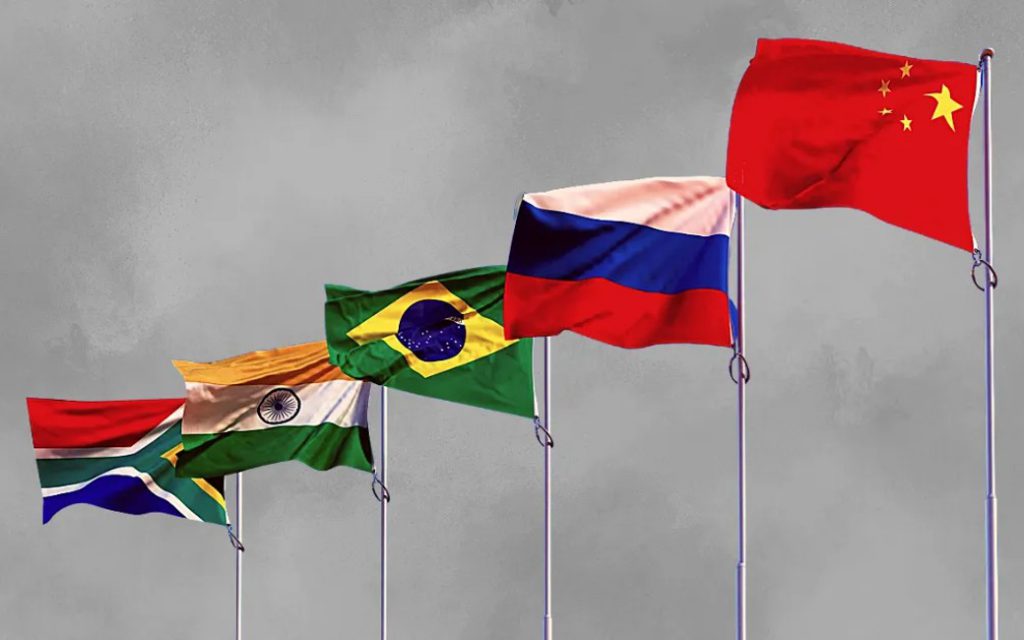 BRICS A Growing Threat to the US in the Middle East?
Now, regarding BRICS threats in the Middle East, the US' primary adversary is Iran. The country recently became one of the new members of BRICS-plus. According to Reuel Marc Gerecht and Ray Takeyh, writing in Foreign Affairs, Iran has already seen plenty of benefits from its co-sign by BRICS. As "Washington's power and influence have declined…China provides Iran with U.S. sanctions-resistant trade" while Russia "helped modernize Iran's military."
Also Read: BRICS: It Would Cost India $1.68 Billion To Rename Itself 'Bharat'
Additionally, many of the new BRICS nations currently have to deal with multiple American Sanctions. The new partnership with the alliance, however, brings some relief to that burden. Two of the BRICS initiatives include a development bank that competes with the World Bank and a Contingent Reserve Arrangement designed to compete with the IMF. Iran would greatly benefit from both of these, as would other Middle East nations joining BRICS.
Countries like Egypt and Pakistan all see the benefits currently by joining BRICS. With these countries in their favor, the BRICS threat in the Middle East may become a problem that the US has to deal with very soon.