BRICS members India and Saudi Arabia might soon ditch the U.S. dollar and trade in local currencies. India is the second-largest trading partner with Saudi Arabia, and Saudi is the fourth-largest trading partner with India. The two nations have begun discussions to settle cross-border transactions with their respective native currencies. India and Saudi Arabia expedited negotiations this week and are reviewing various options to use local currency for trade.
BRICS: India & Saudi Arabia Looking To Trade In Local Currency, End US Dollar Reliance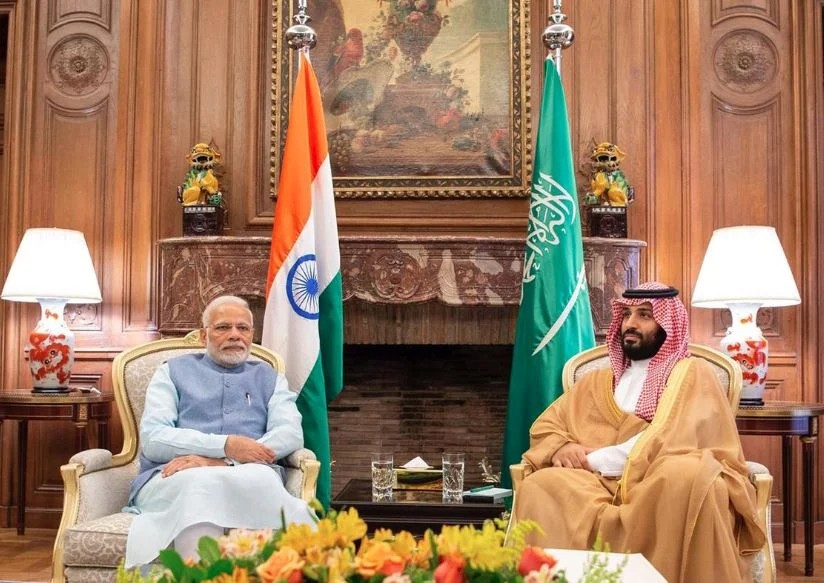 Both India and Saudi Arabia initiated trade deals worth $52.76 billion in 2022–23. While India exports $10.73 billion, it imports $42.04 billion worth of goods and commodities from Saudi Arabia. However, India's trade deficit with Saudi Arabia stands at $31.31 billion as of FY2022-23.
However, the development is only at the discussion stage currently, as all proposals and concepts are being reviewed. If the two nations conclude a settlement currency, then the U.S. dollar will no longer be used for trade. Ausaf Sayeed, the external affairs secretary, confirmed that the talks are at the "discussion stage". He said,
"The two sides have started discussing this. It is only at a discussion stage, proposals and concept notes have been exchanged. The Saudi side is aware that we have worked out similar arrangements with other countries in the region."
"The two leaders expressed their satisfaction at the volume of trade both countries have reached, India being the second-largest trading partner of Saudi Arabia, and Saudi being the fourth-largest trading partner of India," said Sayeed to MoneyControl.
BRICS countries are advancing in pushing forward their respective local currencies and ending reliance on the U.S. dollar. A total of 21 nations have officially agreed to end their dependency on the U.S. dollar. Read here to know how many sectors in the U.S. would be impacted if the BRICS ditched the dollar for trade.