BRICS nation China is planning to build a rail link to Pakistan and reduce reliance on the West for international trade. The railroad would start from the Chinese city of Kashgar and end at Pakistan's port of Gwadar. The railway initiative between the two trading partners costs $57.7 billion and China aims to move ahead with the decision despite the hefty price tag, reported the South China Morning Post.
The Chinese media outlet reported that many other train systems could connect China to Turkey and Iran moving forward. China, the world's largest manufacturer of goods, is bypassing the U.S. dollar dominance by improving and promoting the Chinese Yuan's utility. If the development goes through, it would open direct access for China to trade with other Asian countries.
Also Read: If BRICS Expands, Its GDP Could Cross $30 Trillion, Bigger Than U.S. GDP $25.5 Trillion
BRICS Power: The China & Pakistan Road Link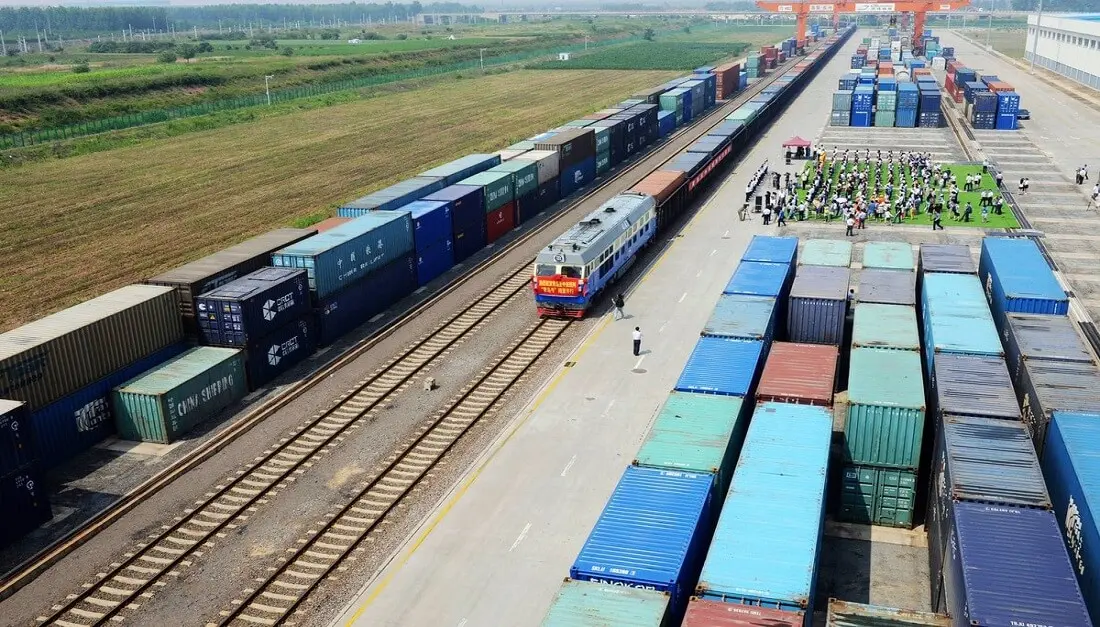 The 1,860-mile rail system could reshape global trade putting America and the U.S. dollar in the back seat. Pakistan could potentially settle trade with China with the Chinese Yuan or the new yet-to-be-decided BRICS currency. The U.S. dollar might play no role in the trade, making it lose its value on the global stage further. The Chinese officials from the state-owned China Railway First Survey and Design Institute Group Co Ltd., surveyed the route, giving the government a green signal to go ahead with the decision.
Also Read: Will Canada & Mexico Join BRICS To Eliminate U.S. Dollar's Dominance?
The rail routes aim to solidify China's power on the international stage and increase its GDP and local economy. The move could change the way how the world trades and shift the geopolitical power from the U.S. to China. China's GDP is at $19 trillion while the U.S. GDP stands at $25.5 trillion.
"The government and financial institutions should provide strong support. Increase coordination and collaboration among relevant domestic departments. Strive for the injection of support funds and provide strong policy support and guarantees for the construction of this project," said the Chinese team of analysts in a report.