On the heels of China's undeniable success with its digital yuan, the development of a BRICS digital currency is poised to take a massive step forward in 2024. Specifically, the list of nations that are exploring the prospect of a Central Bank Digital Currency (CBDC) has only grown throughout the year. Moreover, next year will see a plethora of BRICS countries get in on the project.
The Atlantic Council, which tracks CBDC development globally, has noted that 130 countries are exploring digital assets. Additionally, they have pointed to countries like India and Brazil as countries planning to launch their offerings next year. As a host of countries continue, the BRICS currency could be set to benefit.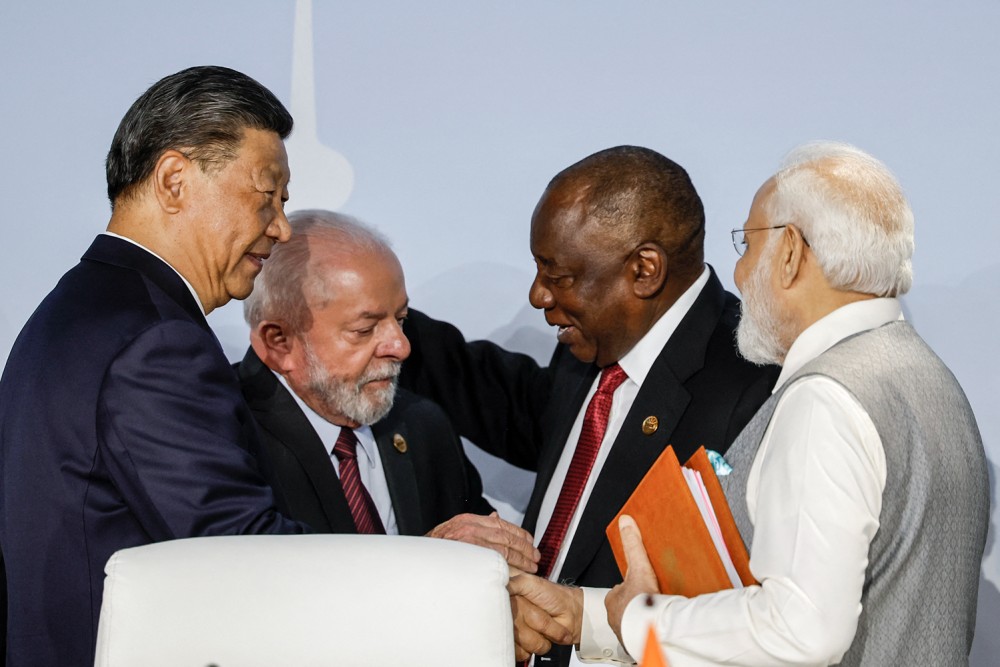 Also Read: China and Saudi Arabia Sign $7 Billion Currency Swap Deal
BRICS Nations Lead CBDC Development For 2024
The BRICS economic alliance has seen an immensely positive 2023 so far. Indeed, the year culminated in the announcement of a six-country expansion plan at its 2023 annual summit. Subsequently, the bloc is expected to continue its momentum into next year. Specifically, through a similarly massive announcement at its 2024 annual summit.
Now, that announcement is likely to be a BRICS digital currency, as it is poised to take a massive step forward in 2024. The bloc has continued individual work on digital currencies, and its potential has long been observed. As the bloc has continued to search for a US dollar alternative, a digital currency could provide a way forward.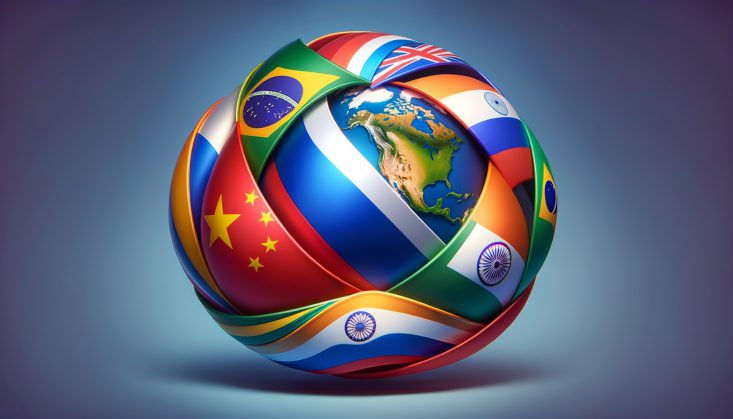 Also Read: China Comments on Argentina's Potential BRICS Invitation Rejection
China has seen tremendous success with its digital yuan project. Indeed, that was clearly shown in the landmark oil deal settled entirely in the CBDC. Moreover, the Atlantic Council reported that Russia is expected to continue development on its pilot. Additionally, India and Brazil will launch CBDC pilots in the coming year.
They have also noted that expansion nations like Saudi Arabia and the United Arab Emirates (UAE) are exploring pilots. Altogether, these countries working on digital asset development could come together if the expected digital currency announcement comes to fruition. Moreover, such a project would have massive geopolitical and global economic implications. Specifically, countries are set to observe how they could embrace this BRICS currency and slowly embrace de-dollarization efforts.