The Middle East has destabilized amid the ongoing conflict between Israel and Palestine. The Asian stock markets crashed on Monday. India's Sensex fell 500 points, while Japan's Nikkei dropped 100 points. In fact, even the Chinese stock market was seen trading in red. Four new BRICS countries Saudi Arabia, the UAE, Egypt, and Iran are from the Middle East, and evidently, the conflict in the region is proving to be costly. The only currency that managed to benefit from the tensions and gain high demand was the U.S. dollar.
Also Read: BRICS: Leading Oil Company Ditches US Dollar, Accepts Local Currency
The U.S. dollar was in demand on Monday, Oct. 9, 2023. The greenback was seen rising against all the other BRICS nations' currencies. The U.S. market is now perceived to be a safe haven, as the escalating tensions in the Middle East continue to worry investors. The dollar index (DXY) touched a high of 107 points and is up nearly 4.52% in the last three months. The USD could scale up further due to the conflict.
Institutional and foreign investors are considering the U.S. dollar as a safe haven now, and are pulling out funds from the Middle East and investing it in the dollar fund. BRICS currencies are hit against the U.S. dollar making the greenback attract high demand in the forex markets.
Also Read: Argentina To Be the First Country to Decline BRICS Membership?
U.S. Dollar Trumps BRICS Currencies, Gold, & Oil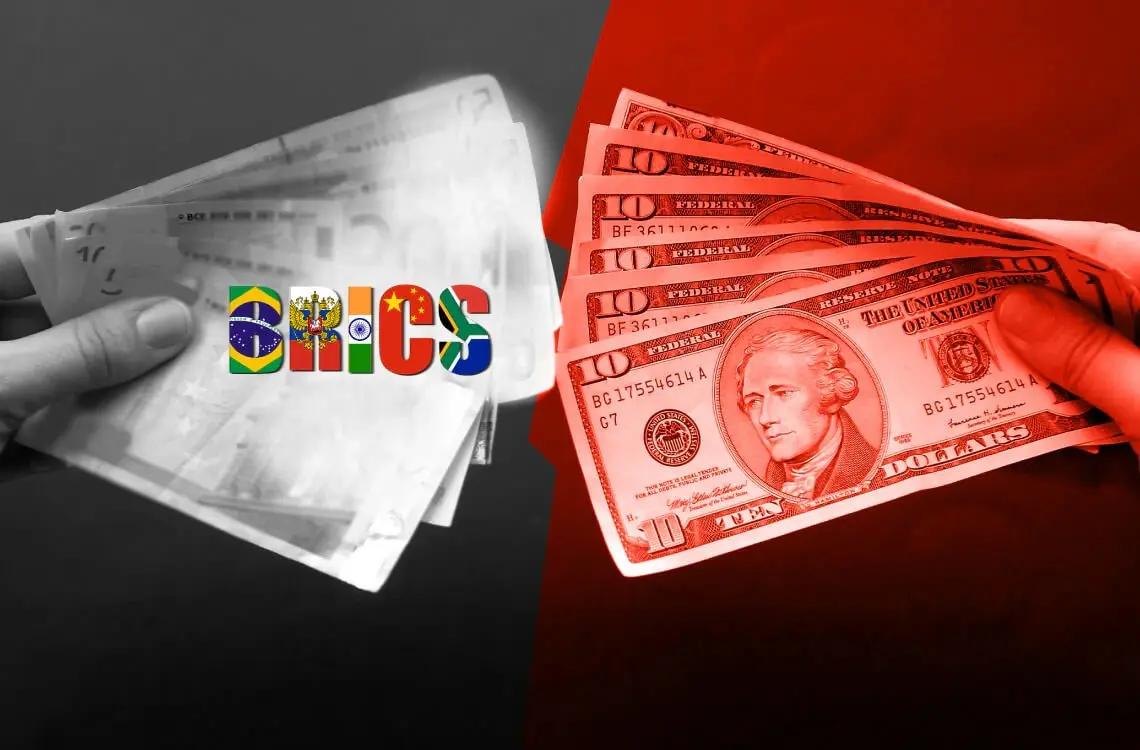 The US dollar came out on top this month and trumped all BRICS currencies, gold, oil, and other commodities. The strong labor markets got the USD on track and is eight points away from reclaiming its March 2023 high. The USD touched a high of 114 points in March this year and could climb above its ATH soon.
Also Read: BRICS Global Oil Supply Rises From 30% To 41% In 2023
The attempts from BRICS to derail the U.S. dollar are failing as the conflict might not settle down soon. This puts the greenback on the driving seat yet again