Did you know that you can buy Tesla stock on eToro?
If you want to invest in Tesla, eToro might be a solid option for you to look into.
eToro is a leading social trading platform that allows you to trade Tesla stock with many other stocks, commodities, cryptocurrencies, and more.
Today, we'll tackle the benefits of buying Tesla stock on eToro and show you a step-by-step example of how to get started.
Let's dive in.
Benefits of Buying Tesla Stock on eToro
There are many benefits to buying Tesla stock on eToro.
First, eToro is a user-friendly platform that is easy to navigate. Yes, even for beginners. You can trade Tesla stock directly from your eToro account without using a third-party broker.
Second, eToro offers a social trading feature. This allows you to follow and copy the trades of other successful traders.
This can be helpful if you're new to trading and want to learn from others with more experience.
Another benefit of using eToro is its many tools and resources to help you make informed trading decisions.
For example, you can access charts and technical analysis tools to help you analyze market trends and identify potential trading opportunities.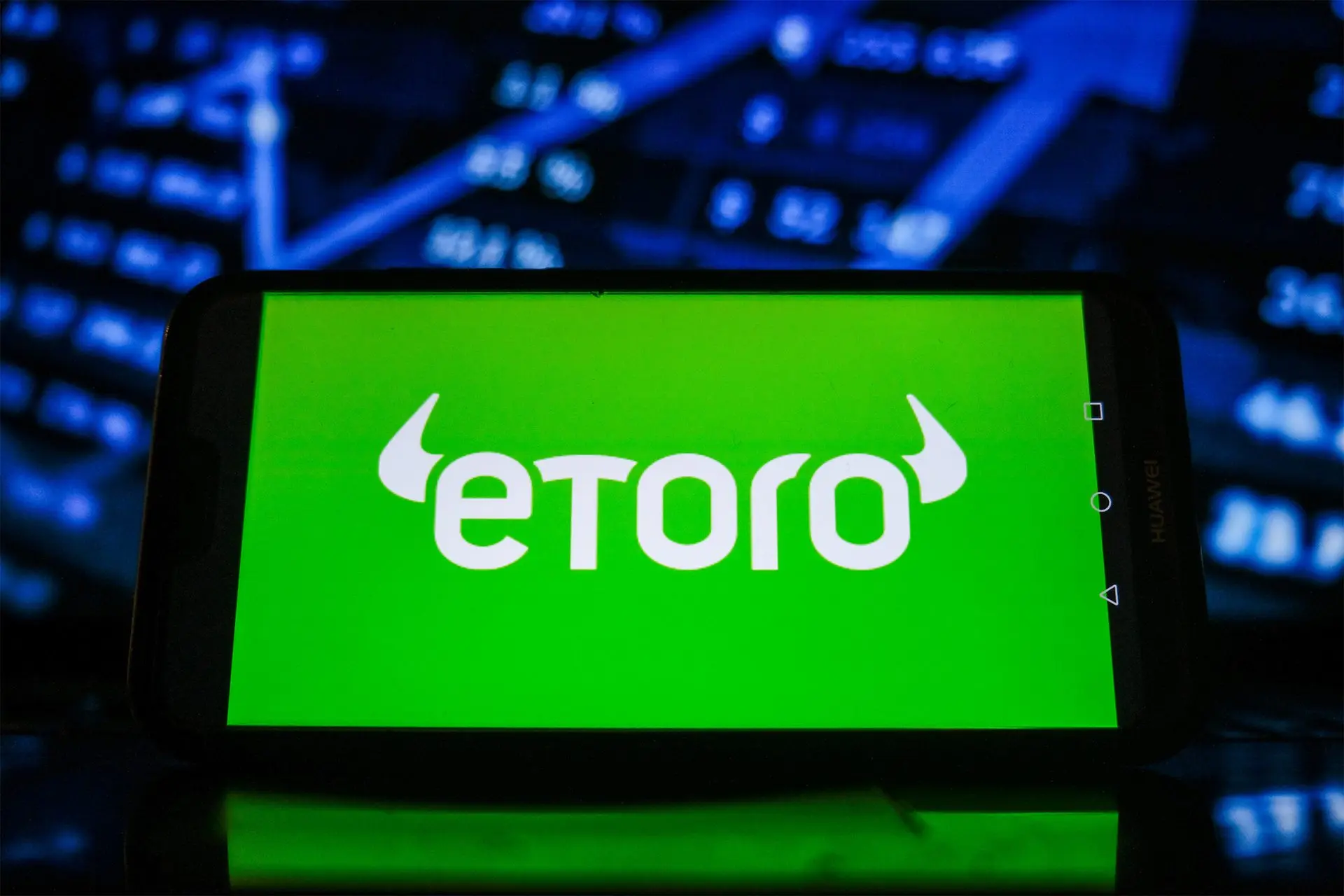 How to Buy Tesla Stock on eToro
The process is simple.
First, you'll need to create an eToro account if you haven't already. This involves providing some basic personal information and verifying your identity.
Once your account is set up, you can fund it using various payment methods. This includes credit cards, bank transfers, and e-wallets like PayPal and Skrill.
The minimum deposit amount on eToro is $50.
Next, you can search for Tesla stock on the eToro platform.
You'll see the stock's current market price and a range of other data and analytics to help you make an informed trading decision.
When you're ready to buy, enter the amount of Tesla stock you want to purchase and click the "buy" button.
Your order will be executed instantly, and you'll own shares of Tesla stock in your eToro account.
In Conclusion
In summary, eToro is a great platform for buying Tesla stock.
It's user-friendly, offers a wide range of trading tools and resources, and allows you to trade directly from your account.
With eToro's social trading feature, you can even learn from other successful traders and copy their trades.
If you want to invest in Tesla, consider buying it on eToro today.