Cadbury's 5-star India has joined the crypto bandwagon by launching their own 'Nothing Coin'. The coin is one-of-a-kind idea where users mine it by doing absolutely nothing on their mobile devices.
Nothing Coin is a reward by 5-star to its Indian consumers for just relaxing and chilling. The coins can be used as discounts on online shopping website JioMart.com.
This is "the first ever digital coin that turns your chilling into a currency." Watch the commercial of Cadbury's 5-star Nothing Coin below:
How To Earn From Nothing Coin?
The process is simple, open the link- https://www.5starnothingcoin.com/ from your mobile phone. Follow the steps and fill in the registration details which includes your name, phone number and email address.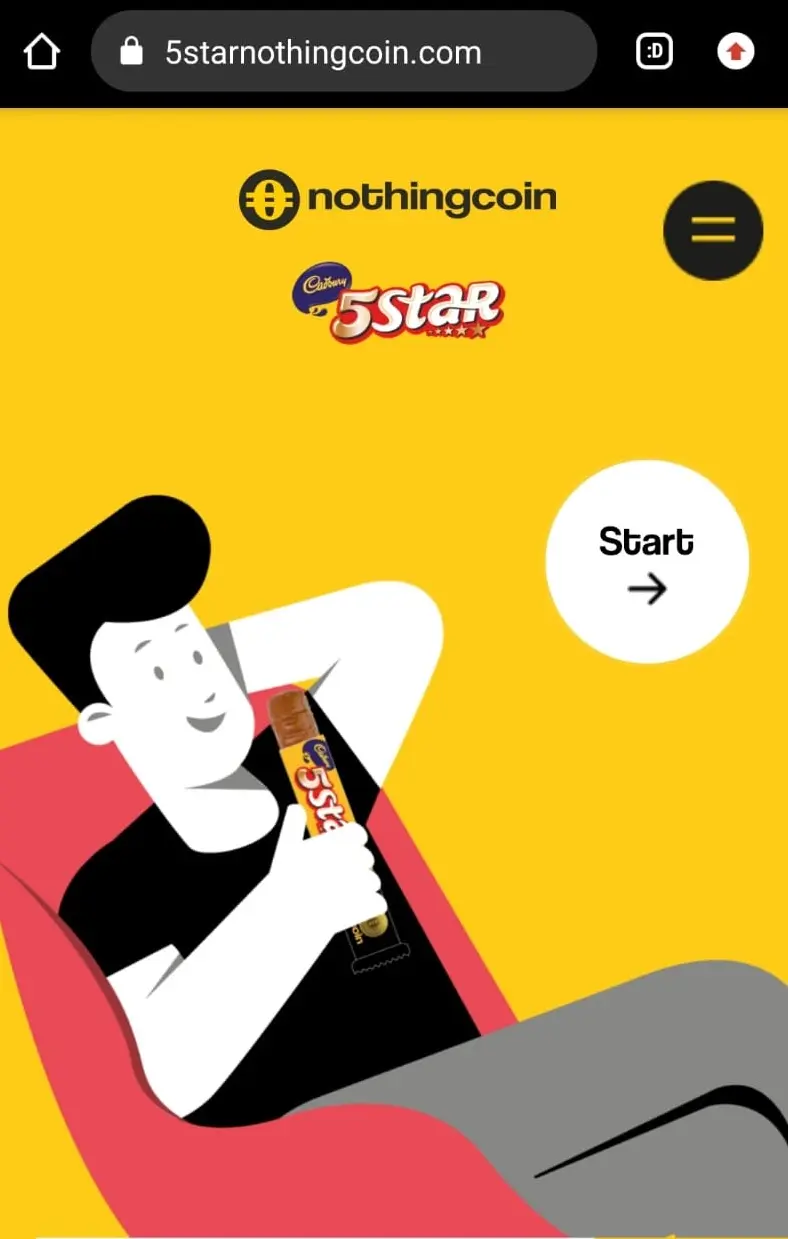 An OTP will be sent to your mobile number when the registration process is completed. Enter the OTP and your Nothing Coin mining will begin immediately. Tap on 'Start' to begin mining Nothing Coins. To earn more coins, all you have to do is keep your phone aside and do nothing.
However, the link works only on your mobile device and not on laptops and computers. Nothing Coin is just a part of an advertising campaign by Cadbury's 5-star for a limited period only.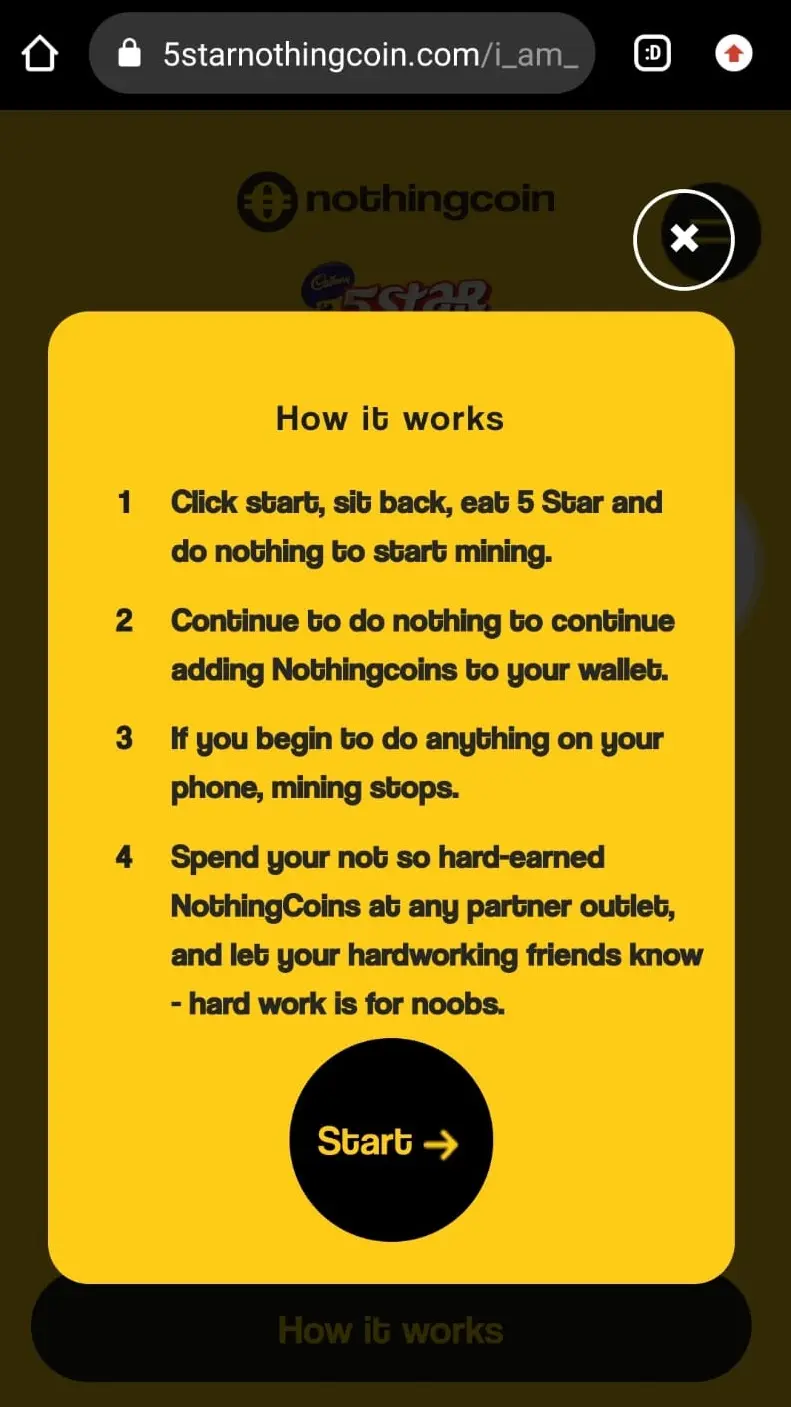 You need to do nothing on your phone to earn more coins. If you begin using your phone for browsing, or looking at pictures from your gallery, the mining automatically stops.
Also, once when you login to the website, the coin highlights how doing nothing has saved the world from several disasters. From mentioning a soldier who prevented World War 3 by doing nothing to asking you to take an online break for the betterment of your mental health, the website showcases why doing nothing is good for you.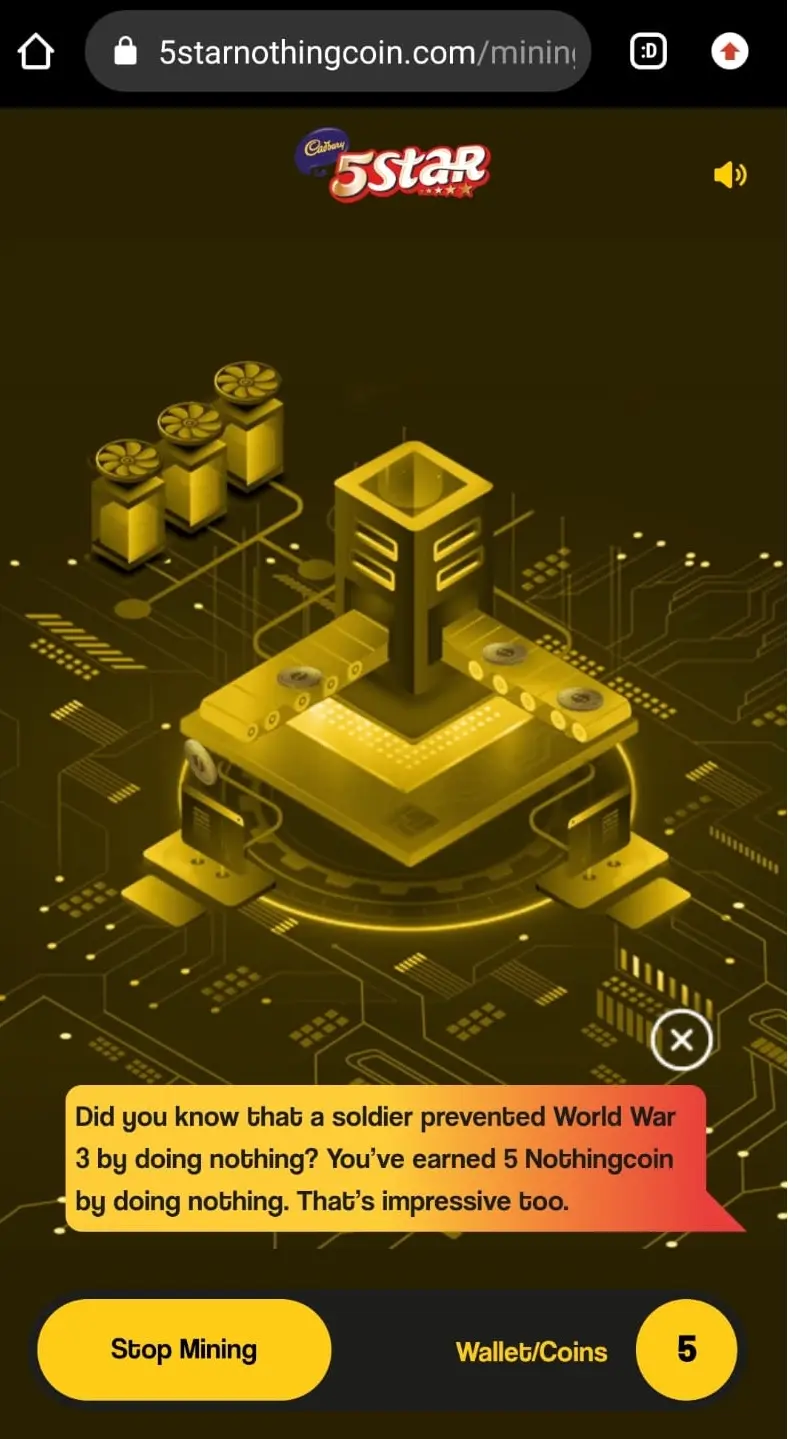 Indian and Cryptocurrencies
India has the highest number of crypto investors in the world as 100 million people have invested in the new financial sector. The country has good potential for crypto market to boom and Cadbury's 5-star is making an early entry into the space.
JioMart, which is among the leading FMCG websites in the country is also reaching out to millennials through cryptos. The Indian government announced they would regulate cryptos.