Shiba Inu investors might be losing a little bit of patience in November. The asset declined by 42% over the course of November, and currently, it is just above its support at $0.000046. While bearish pressure has gripped the collective market, SHIB has continued to demonstrate weakness since reaching $0.00008854. However, while selling pressure hasn't slowed down, there is a possibility that SHIBA recovers quickly in the market, before any other major token. In this article, we are analyzing the following bullish prospect for the meme token.
At press time, Shiba Inu's market cap had dropped down to $26.5 billion.
Lower High-4 and counting; Will Shiba Inu break the trend?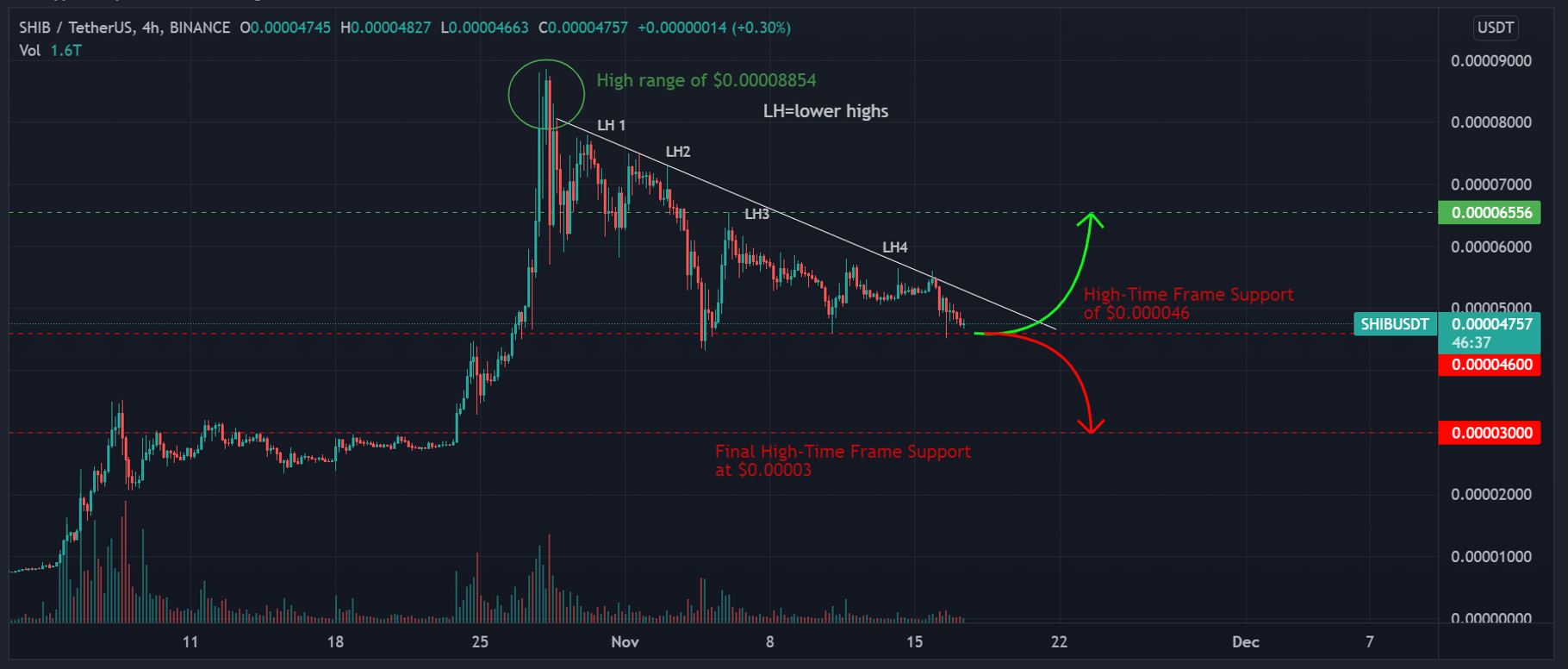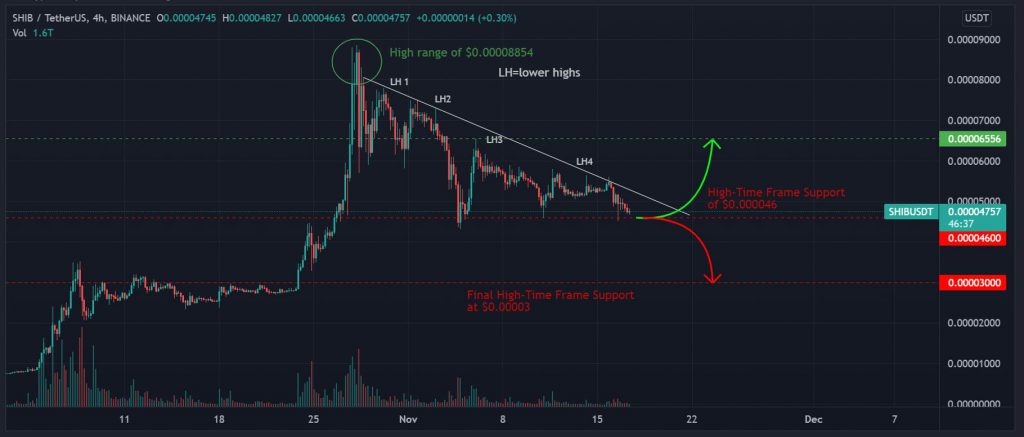 Shiba Inu reached a market top of $0.00008854 during the end of October and since then, the token has undergone corrections. Over the past couple of weeks, SHIB tested its high-trame support of $0.000046 thrice, and currently it is consolidating near that range. If the chart is closely observed, Shiba has consistently formed lower highs in the market, which is an aggressive bearish trend but now, it might be reaching a point of verdict.
READ ALSO: Shiba Inu Needs 'No one' But its Community to Thrive and Survive
In order to remain bullish, Shiba Inu needs to breach the current descending triangle pattern, and close a 4-hour candle above $0.00005300. This may allow the token to exhibit a strong bullish breakout of 38% and resistance at $0.00006556 could be attained. However, there are a few obstacles on the way.
Market Profitability and Bitcoin dominance


According to data, only 70% of Shiba holders are in profit at press time. In numbers, 663,000 addresses are making money on their investment but approx 75,000 addresses are at a state of loss. This market trend can get tricky if holders begin to pull out profits from the current majority.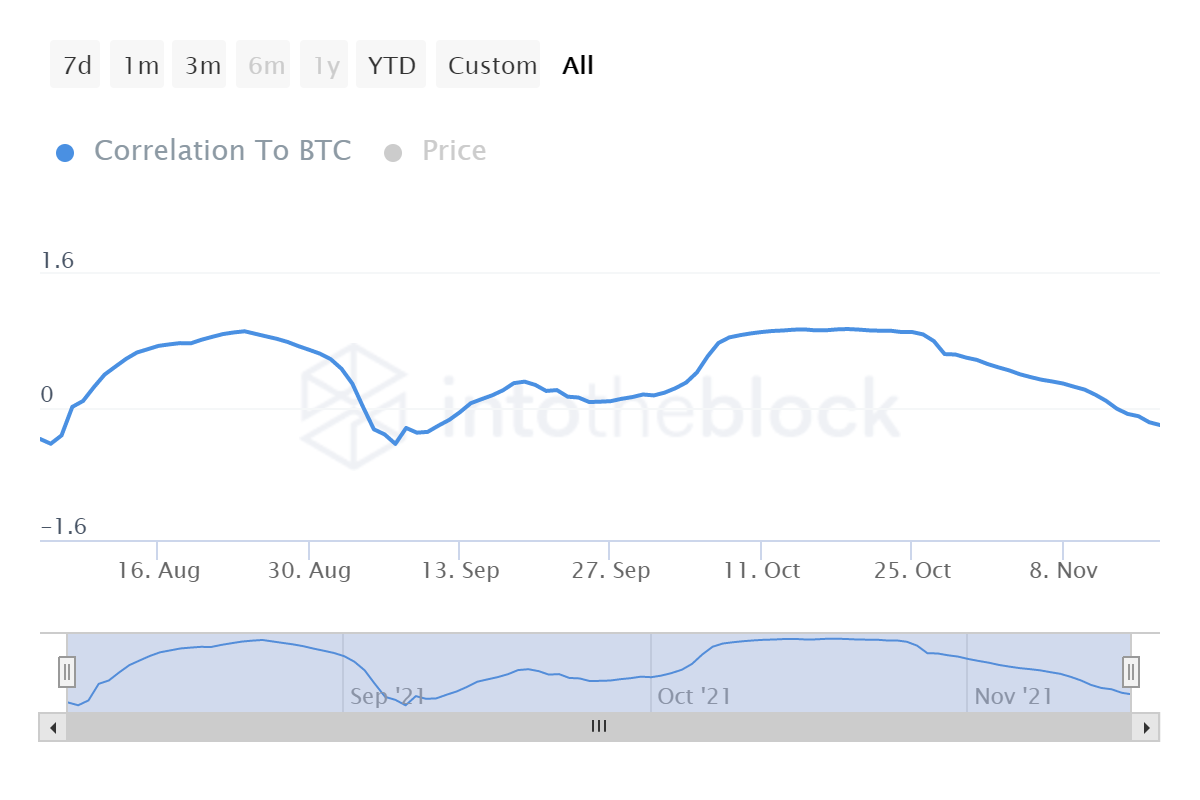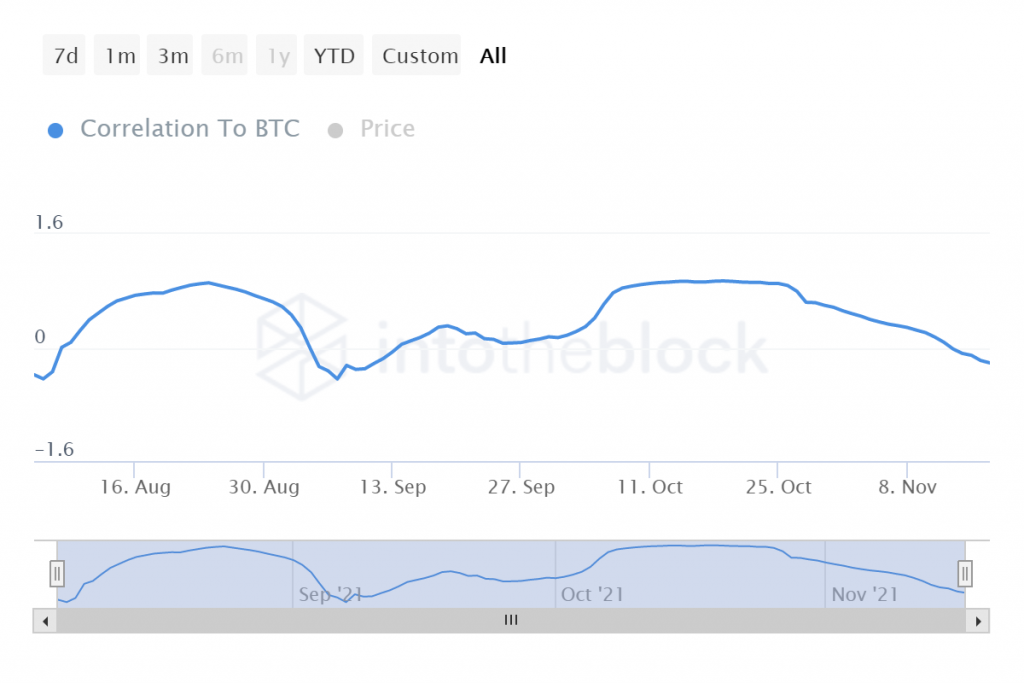 Now, a positive remains that Shiba Inu's 30-day correlation with Bitcoin is at a market low. It means that SHIB might not be dependent on BTC for recovery in the short-term. With Bitcoin dropping under $60,000 recently, market is collectively following the king coin but Shiba might be able to break the majority bearish trend.
However, considering Shiba Inu moves alongside the larger bearish market, it may reach a new low at $0.00003, which can be observed in the chart. The next few days are extremely critical for the meme token.