The Securities and Exchange Commission [SEC] has openly accused and classified numerous cryptocurrencies as securities. This notion gained traction particularly when XRP was labeled as such. Ripple, along with the XRP community, has been actively working to shed this classification, but the recent legal challenges have been perceived as detrimental to the altcoin.
Crypto analyst Ali Martinez recently shared his thoughts on Twitter regarding the price of XRP. He praised the altcoin for managing to maintain a price above $0.50, despite the SEC's lawsuits against Binance and Coinbase. This commendation came at a time when many other altcoins experienced significant declines in their value. The tweet highlights XRP's relative resilience and stability in the face of challenging market conditions. However, he also pointed out how this might not last too long. He further added,
"Although this may seem like a sign of strength for #Ripple, the crowd is well aware of it as mentions on social media surged. This isn't good for the price of #XRP."
At press time, XRP was trading for $0.5204 with a 1.58% daily drop. This, however, comes with a 3% rise throughout the week.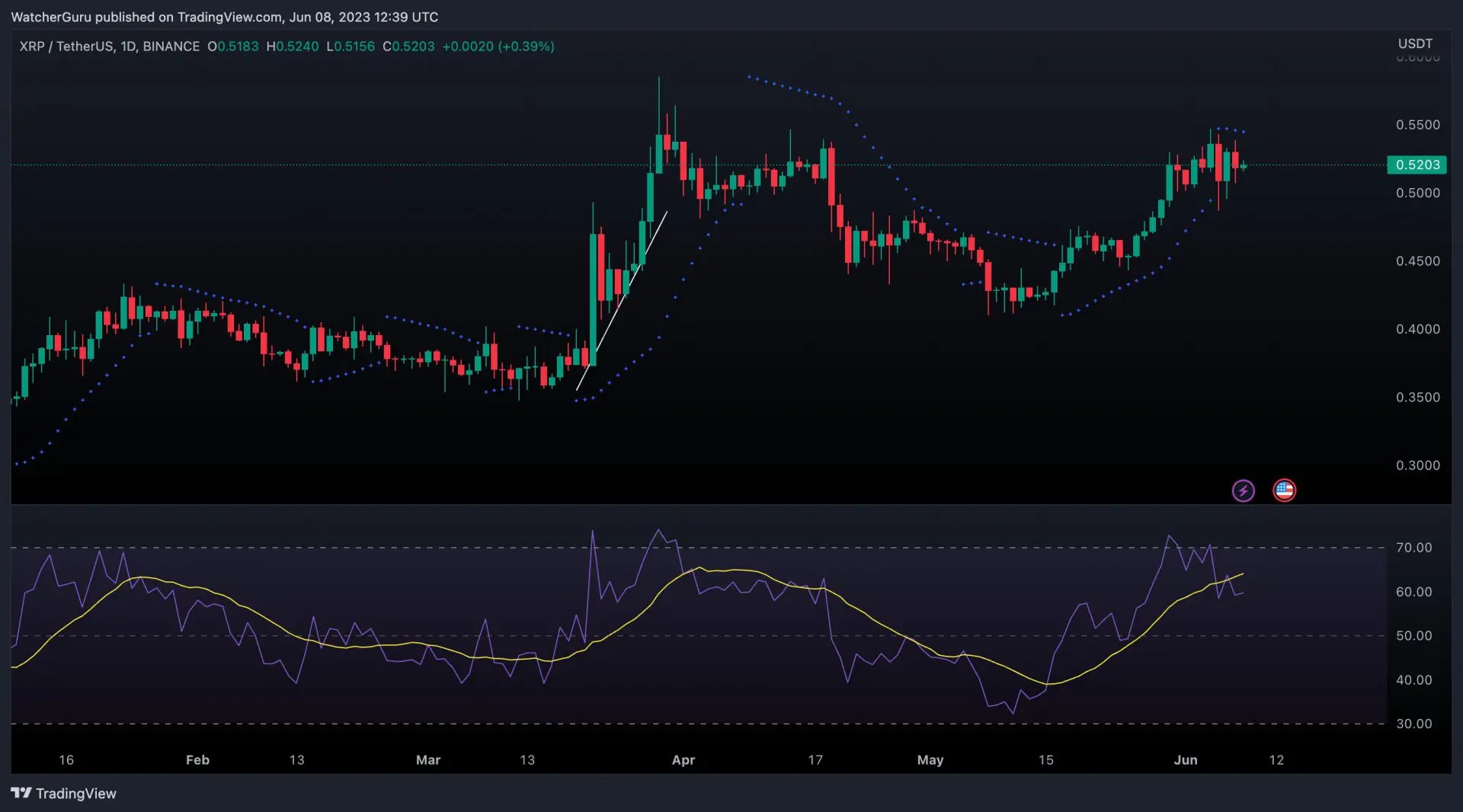 In the one-day chart of XRP, the Parabolic SAR indicator has shown a bearish signal. The indicator has formed a resistance line over the candlesticks, potentially impeding any potential upward movements in price. On the other hand, the Relative Strength Index [RSI] indicates that buyers are still active within the XRP market. Despite the bearish signal from the Parabolic SAR, the presence of buyers, as indicated by the RSI, suggests ongoing interest and potential support for XRP.
The community, however, was more inclined towards the bears as opposed to the bulls.
Market's bearish sentiment outweighs the total bullish sentiment
According to data from LunarCrush, the bullish sentiment in the crypto dipped by 31% over the last one week. The weekly bullish sentiment was at 63.83K, at press time.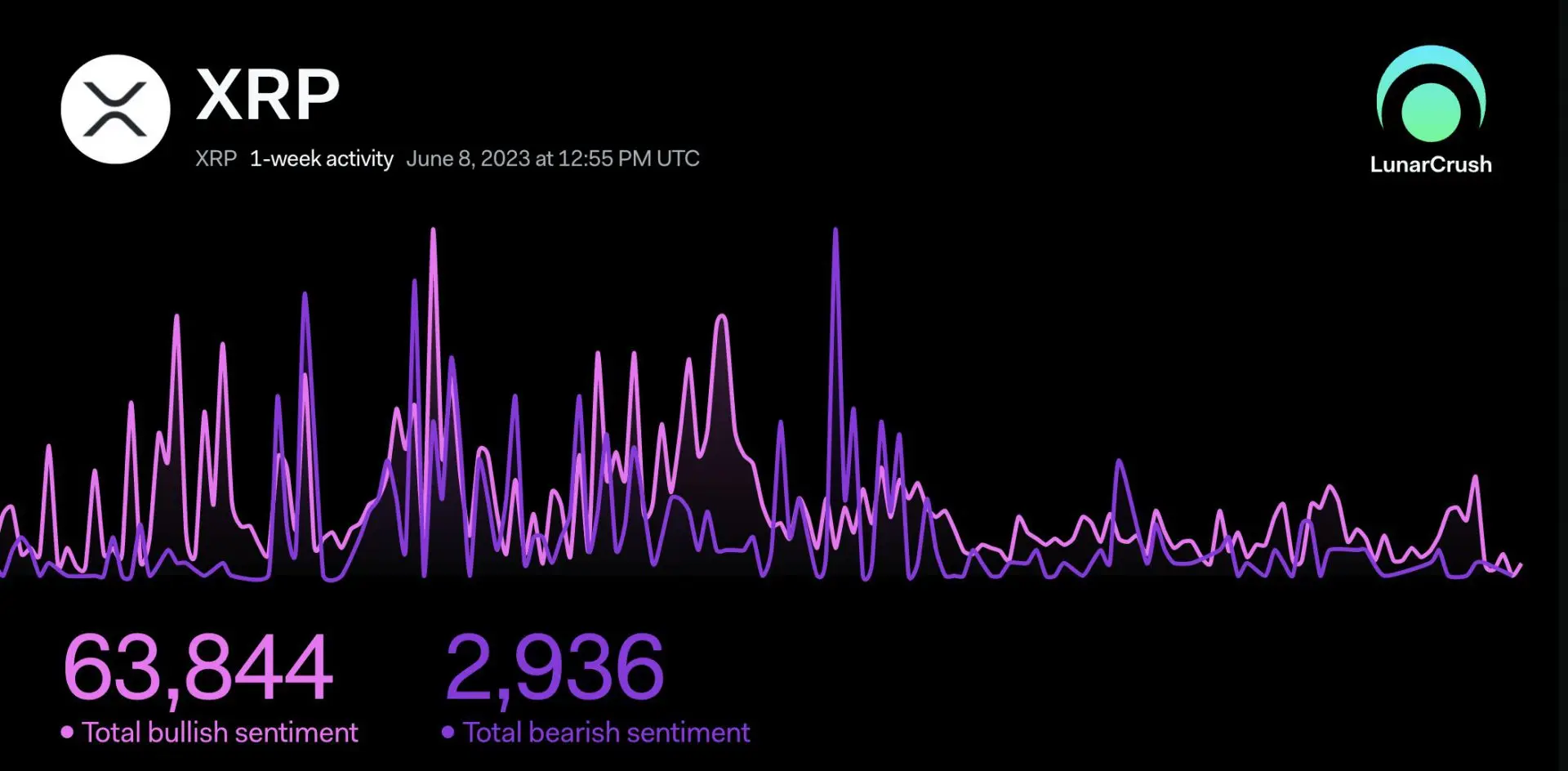 The bearish sentiment surged by 160% over the last seven days. However, the total bearish sentiment was at a dainty 2.94K.