ADA's price has been on a downtrend after hitting a yearly high of $0.45 in mid-April. In fact, all of ADA's gains this year have been all but wiped out. On Jan. 1, 2023, ADA was trading at $0.246, and as of now, it is trading at $0.245. On the other hand, Bitcoin (BTC), the original crypto, is up by more than 50% since January, while Ethereum (ETH) is up by 32% in the same time frame.
Also Read: Cardano Price Prediction: When Will ADA Reach $1?
Cardano's immediate resistance is at around $0.25, while support sits at around $0.23. Although ADA has maintained its downward channel since mid-July, its Fibonacci Retracement shows that the asset could climb to around $0.25–$0.26 before making any further moves. There is a chance that ADA could consolidate at those levels, as there is significant volume to support the price. As visible in the chart below, current levels do not have a lot of volume to offer support.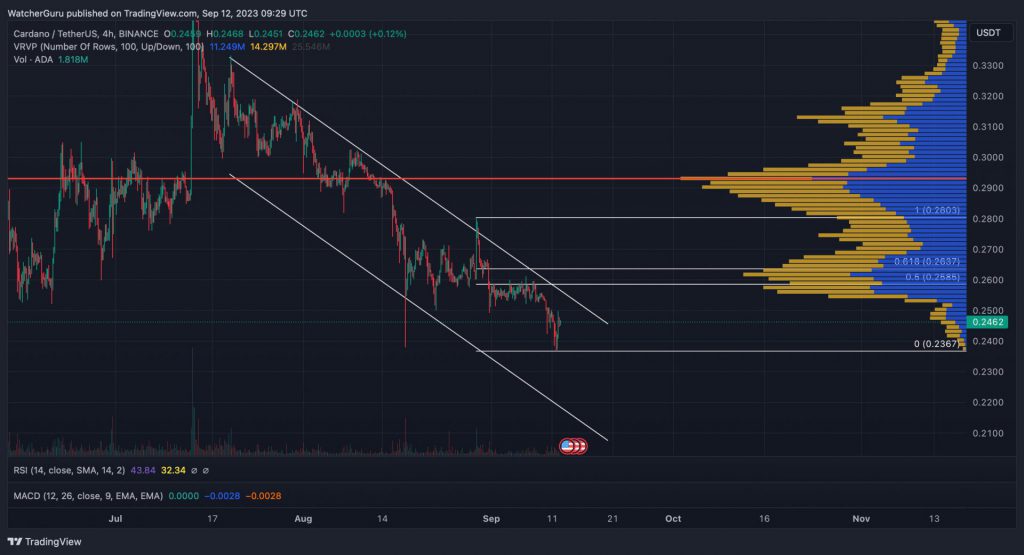 Can Cardano (ADA) rebound anytime soon?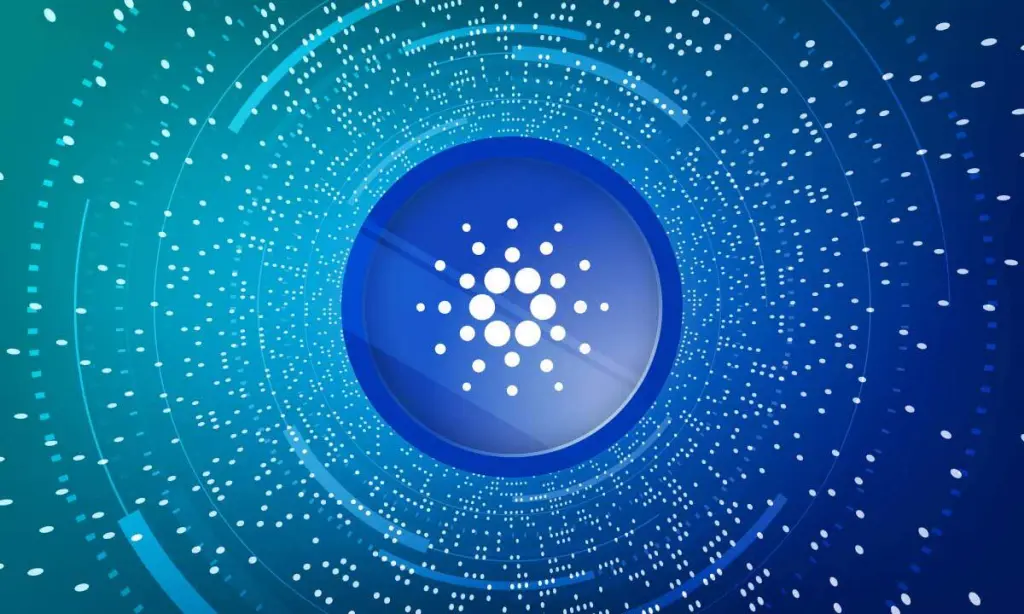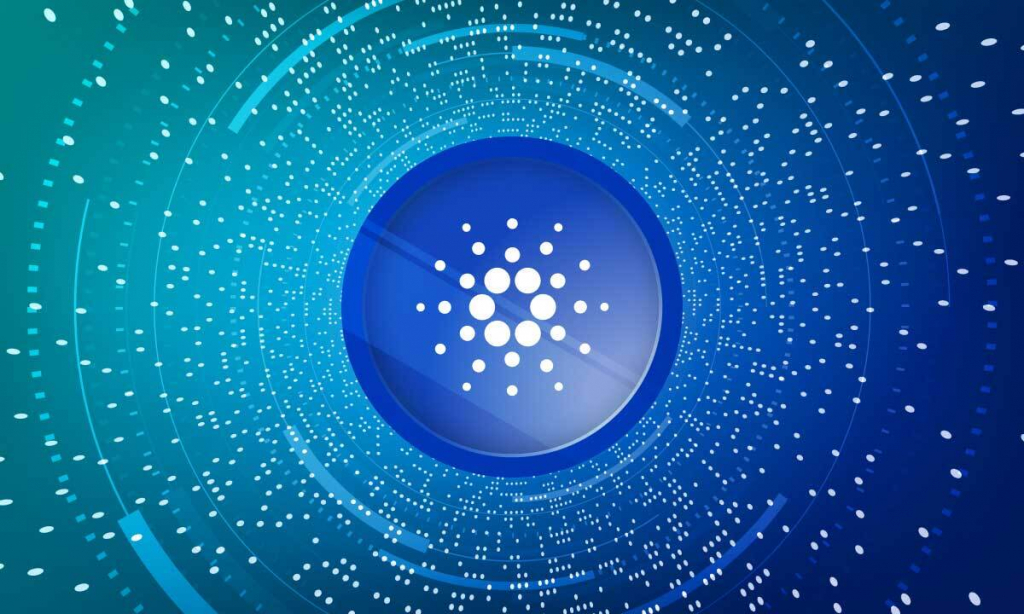 To break out of its bearish trend, ADA will need to close above $0.256 and follow that up with similar closures for the rest of the week. ADA's MACD (Moving Average Convergence Divergence) points to bears being in control at the moment. However, the asset's RSI (Relative Strength Index), currently at 32, is slowly moving into oversold territory. This could be read as a positive development. However, there are other factors that may not support a price rise.
Also Read: Cardano Price Prediction (ADA): September 2023
According to DefiLlama, ADA's TVL (Total Value Locked) has also gradually declined since mid-July. Along with its TVL, the number of users has also gone down. This could be attributed to the falling price of the asset.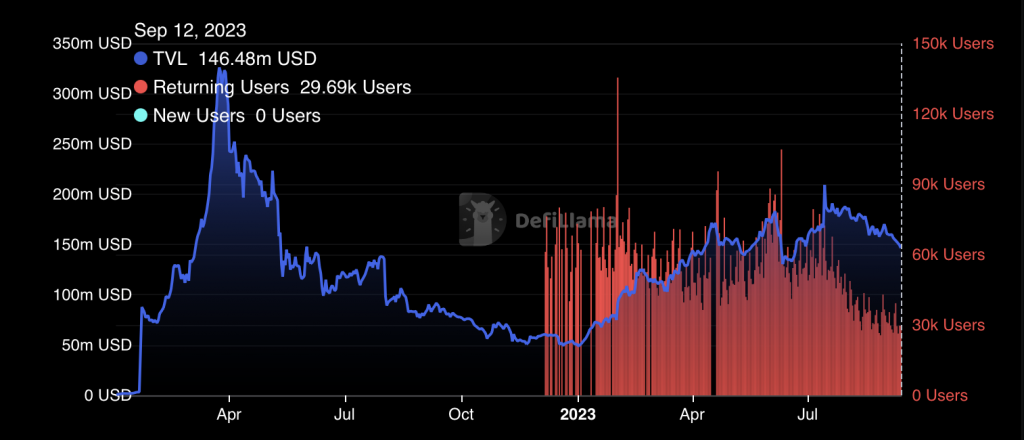 As per IntoTheBlock data, a whopping 96% of ADA holders are currently at a loss. At press time, ADA was trading at $0.245869, up by 0.2% in the last 24 hours.