After months of lacking steam, Cardano (ADA) is finally forecast to pick up momentum. The token has surged by over 8% in the last 24 hours and over 57% in the monthly charts. Moreover, since January of this year, ADA is up by nearly 60%. Although the growth is commendable, it still lags behind Bitcoin's (BTC) over 100% growth and Solana's (SOL) over 400% growth in the same time frame.
Also Read: Cardano (ADA) Price Prediction: Mid-November 2023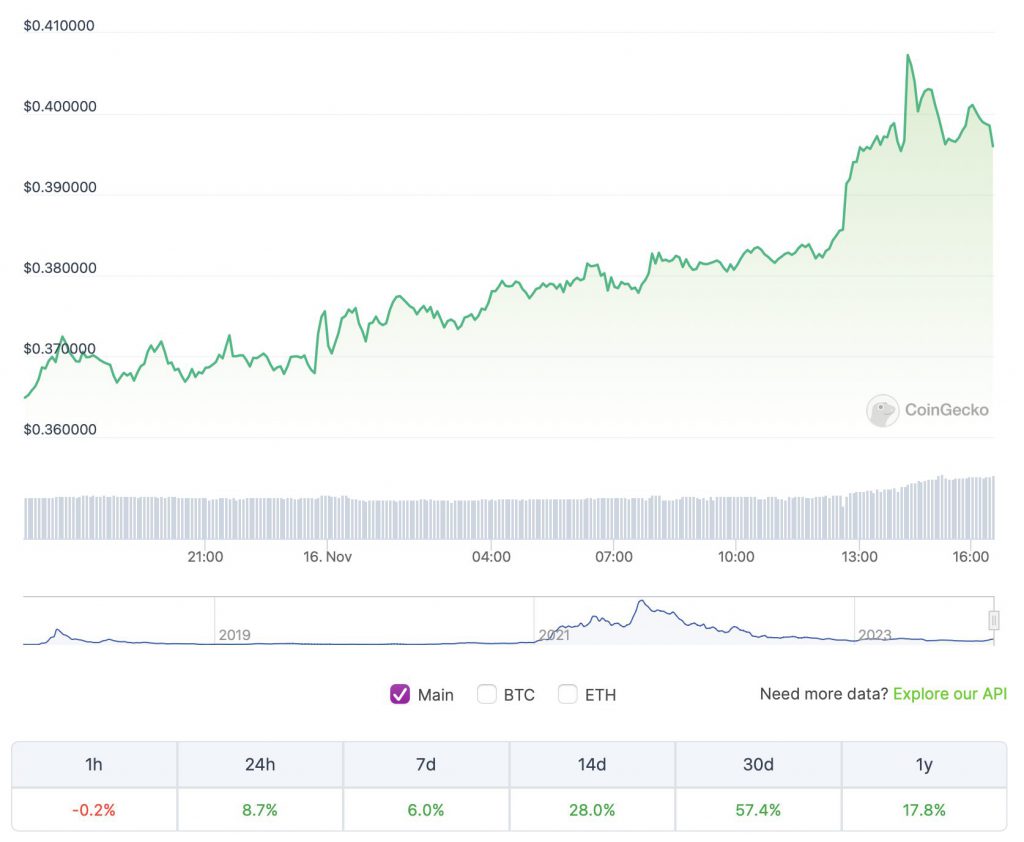 However, prominent crypto analyst "Ali Charts" has taken to X (formerly known as Twitter) and shared a bullish outlook for the 9th largest crypto project.
Cardano is forecasted to rise 90%, but when?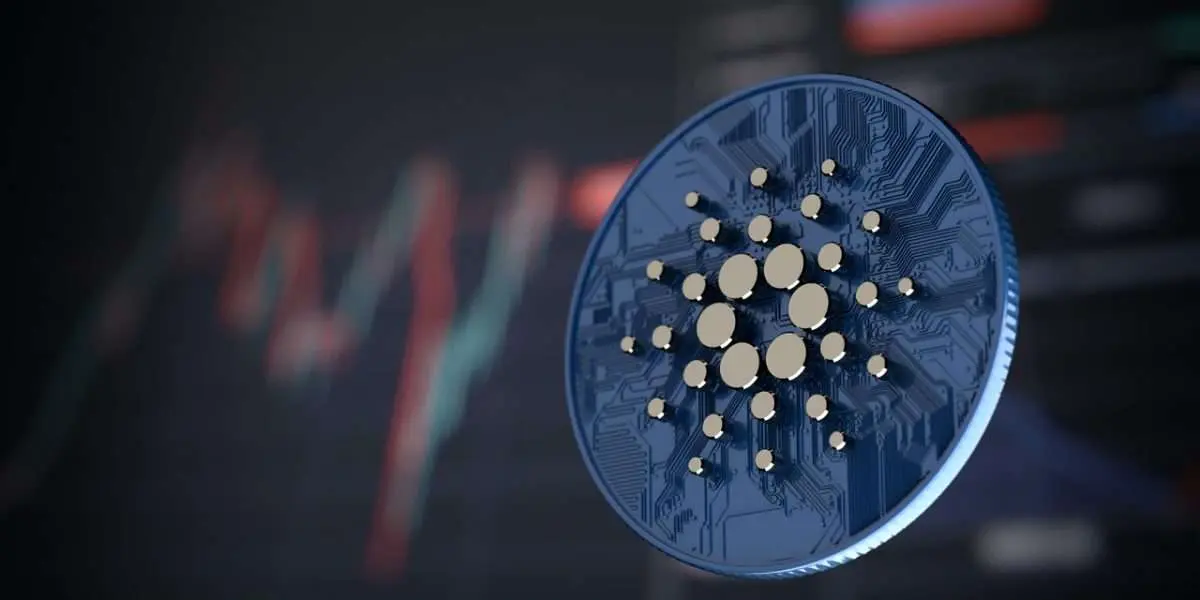 According to Ali Charts, ADA could reach a price of $0.75 by the end of this year. The price spike would translate to a growth of about 90% from current levels. However, there is a catch. Ali explains that ADA may only rally to $0.75 if it can go beyond $0.45 by the first week of December. Reaching $0.45 means ADA has to rally 13.6% from its current level.
Ali states, "Cardano's current consolidation trend eerily mirrors the 2018-2020 phase without the COVID-19 crash."
According to the machine learning algorithm by PricePredictions, ADA might not hit $0.45 by the first week of December. According to the platform, ADA will trade for around $0.39 by Dec. 8, 2023.
Also Read: Cardano (ADA) Price On Thanksgiving 2022
Furthermore, CoinCodex does not forecast Cardano (ADA) to reach $0.45 by the first week of December. The platform predicts ADA to trade around $0.40 by Dec. 7, 2023.

Changelly also does not anticipate ADA to hit $0.45 anytime in December 2023. The platform predicts that ADA will trade between $0.33 and $0.40 for most of December.
According to IntoTheBlock, 48% of Cardano (ADA) holders are at a loss, while 40% are in the money. The platform also shows that large transactions have dropped by 1.57%.