Cardano reached a new milestone on Wednesday. No, it wasn't something related to the upcoming Vasil upgrade. The feat instead had it roots linked to last year's Alonzo hardfork. The said upgrade, as such, included the incorporation of smart contract functionality for Cardano.
Notably, Plutus based smart contracts on the Cardano blockchain was introduced as part of the Alonzo upgrade. In what's the latest development, data from Cardano Blockchain Insights revealed that the number of Plutus-centric smart contracts on Cardano has surpassed the 3,000 mark. As of 2 August, the cumulative figure stood at 3015.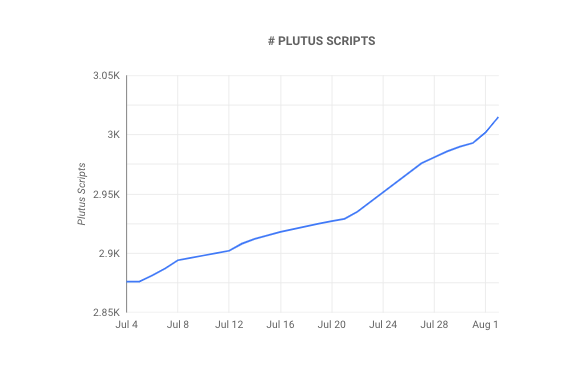 Now, even though the number of smart contracts have risen, the value locked in them has been declining. As of now, Cardano is in epoch 354. The network, as such, splits time into periods called epochs. One epoch lasts for approximately 5 days. And, as can be seen from below, the smat contract TVL landscape has been turbulent since epoch 326.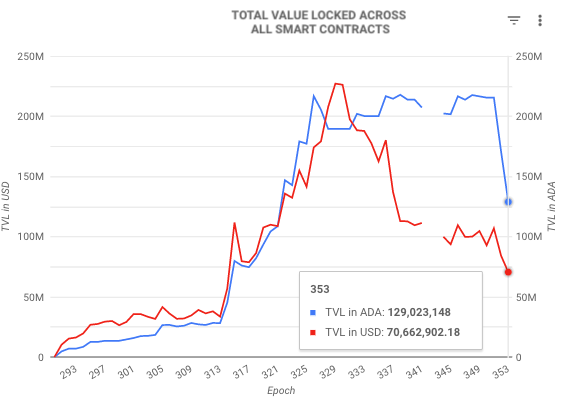 Well, keeping the said dataset in mind, it can be inferred that liquidity is being suctioned out of the Cardano ecosystem, and is likely indicative of the fact that investors' confidence ain't very high at the moment. Well, they have reasons to remain pessimistic. ADA has not been delivering price wise, and even though a lot is in the pipeline for the project, nothing tangible has been provided to investors.
So, has this dented Cardano investors' sentiment?
Likely yes. Apart from the liquidity drain, another exhibit that brings to light the shaken confidence is the drop in ADA staking activity. Per data from ADA Pools, in the beginning of the year, there were around 98k daily active staking wallets. As depicted below, the number has consistently been dipping, and merely stands at 21k at the moment.
Staking, in its very essence, offers crypto HODLers a way of putting their digital assets to work and earn passive income. The lock-in period usually bars them from selling the asset, thereby keeping the circulating supply figure and price dumps under control. However, since the number of staking wallets have massively dropped over the past few months, it can be speculated that HODLers have been gradually letting go of their tokens, which is not a welcoming sign. Perhaps, that's why ADA has not been able to pull of any consistent recovery this year.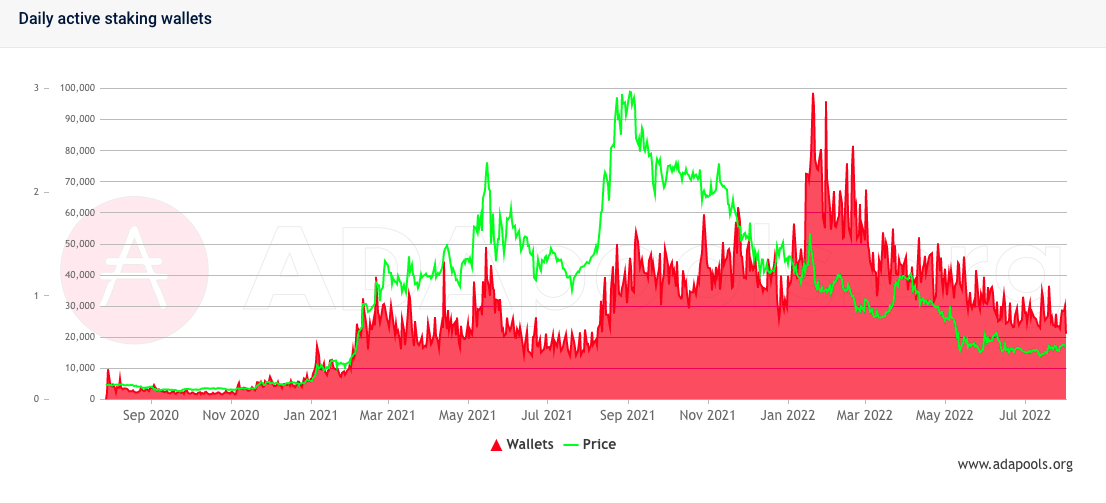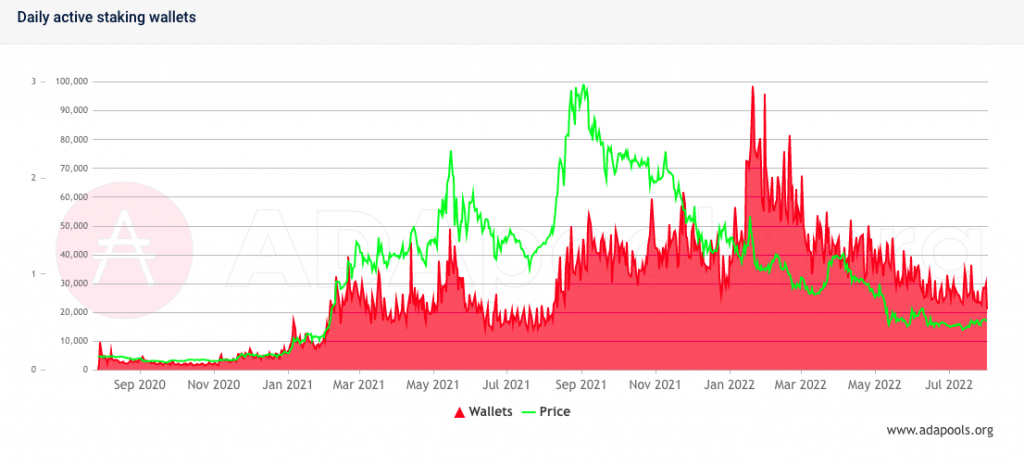 So, even though Cardano brags of the highest development activity among top crypto projects, and has been able to attain different feats on a frequent basis, investors will continue to exit its ecosystem, unless incentivized.
Read More: Cardano: Vasil Hard Fork encounters a delay [again]