With the bear market taking the front stage, an array of assets succumbed to new lows. The decentralized wing of the crypto-verse wasn't spared either. The Cardano network for instance recorded a major plummet since its March high with regard to the total value locked in the DeFi space.
As per data from DeFi Llama, Cardano's total value locked or TVL was at a low of $57.09 million. Back in March 2022, the network's TVL was at a high of $326 million. The bear market-infused plummet pushed the TVL to a low of $50 million earlier this month.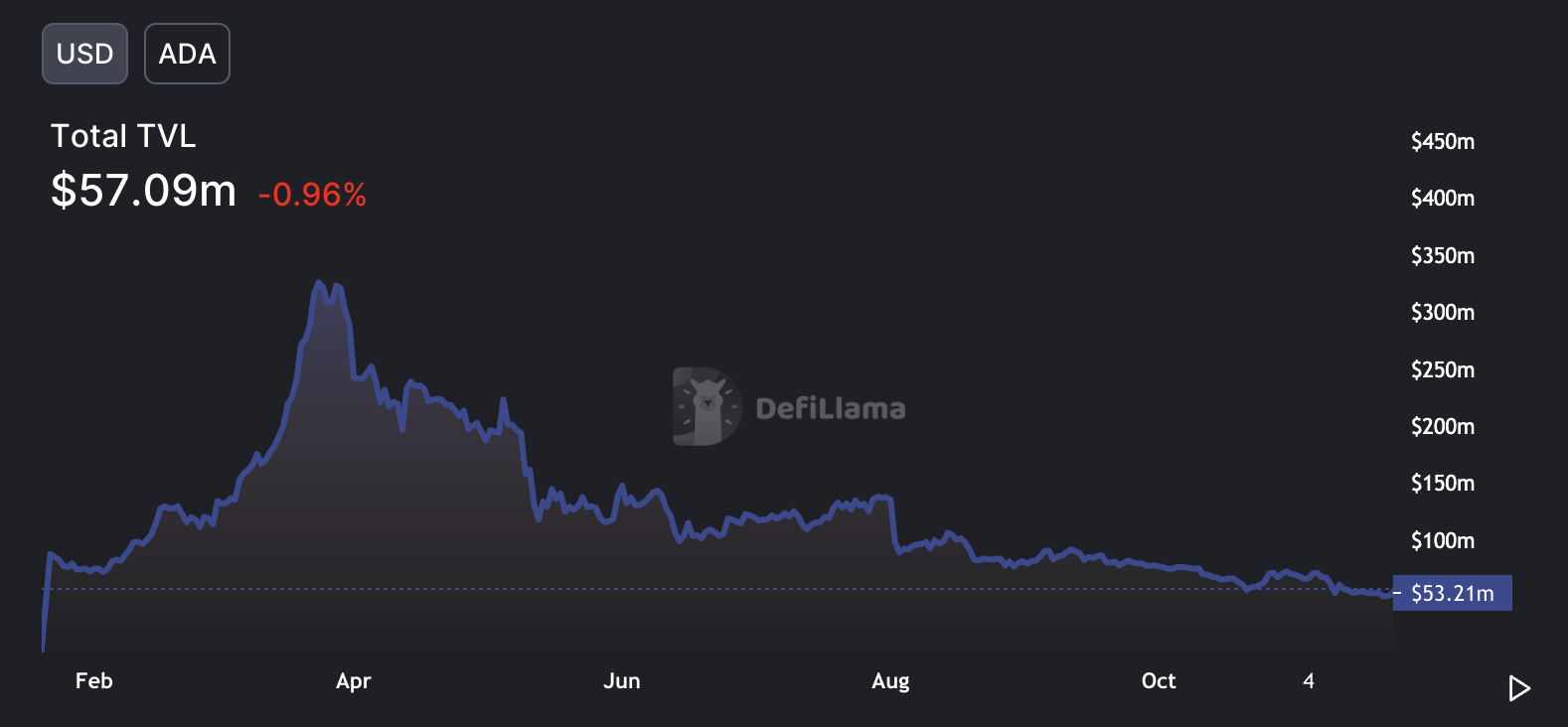 Prominent decentralized exchange Minswap continued to reign over the market with $27.72 million locked in the space. It should be noted that this value has dropped by 22 percent over the last month. Despite being immensely popular SundaeSwap only had $7,674,734 locked in the space. This platform recorded a 33.84 percent monthly drop.
With a majority of Cardano DEXes recording a major drop, the overall TVL has suffered. However, going forward things could be looking up for the network.
A new Cardano DEX makes its debut
The crypto-verse witnessed the arrival of several new projects despite the advent of the brutal bears. Similarly, Adaswap launched its testnet back in June this year. Now, the decentralized exchange formulated on the Cardano went live earlier this week.
This platform is expected to bring EVM capabilities into Cardano and similar networks.
Back in March, this platform managed to raise a whopping $2.6 million in a funding round. Israeli actress Gal Gadot who played the role of Wonder Woman was reportedly one of the investors who poured funds into this Cardano-based project. Speaking about the same she said,
"This is an exciting investment opportunity for us in the crypto space."
With celebrities backing this platform, it is expected to garner more attention from the community. As a result, it is speculated that Cardano's TVL could be revamped following this launch.