According to a new study by Contora, Cardano (ADA) is the top crypto project when it comes to technology development. ADA was initially not number one on the list, as the research team had not included all of Cardano's repositories. However, people from the 8th largest crypto got in touch with the research team and clarified the matter. After taking into account the other profile on Github, the crypto project took the top spot with an 11.01% contribution.
Ethereum (ETH) takes the second spot with a 9.31% contribution, while Polkadot (DOT) took third with 7.45%. DOT's sister chain, Kusama, stands at number four with 7.42%. It is worth noting that Cardano is the only project with double-digit percentage contributions.
ADA's contributions to GitHub have steadily risen, albeit there is a slight slump at the moment.


Nonetheless, the drop in contributions can be attributed to the fact that active developers across all platforms have decreased.
Additionally, according to the data available on Messari, Cardano's active addresses have notably decreased in tangent with ADA's price.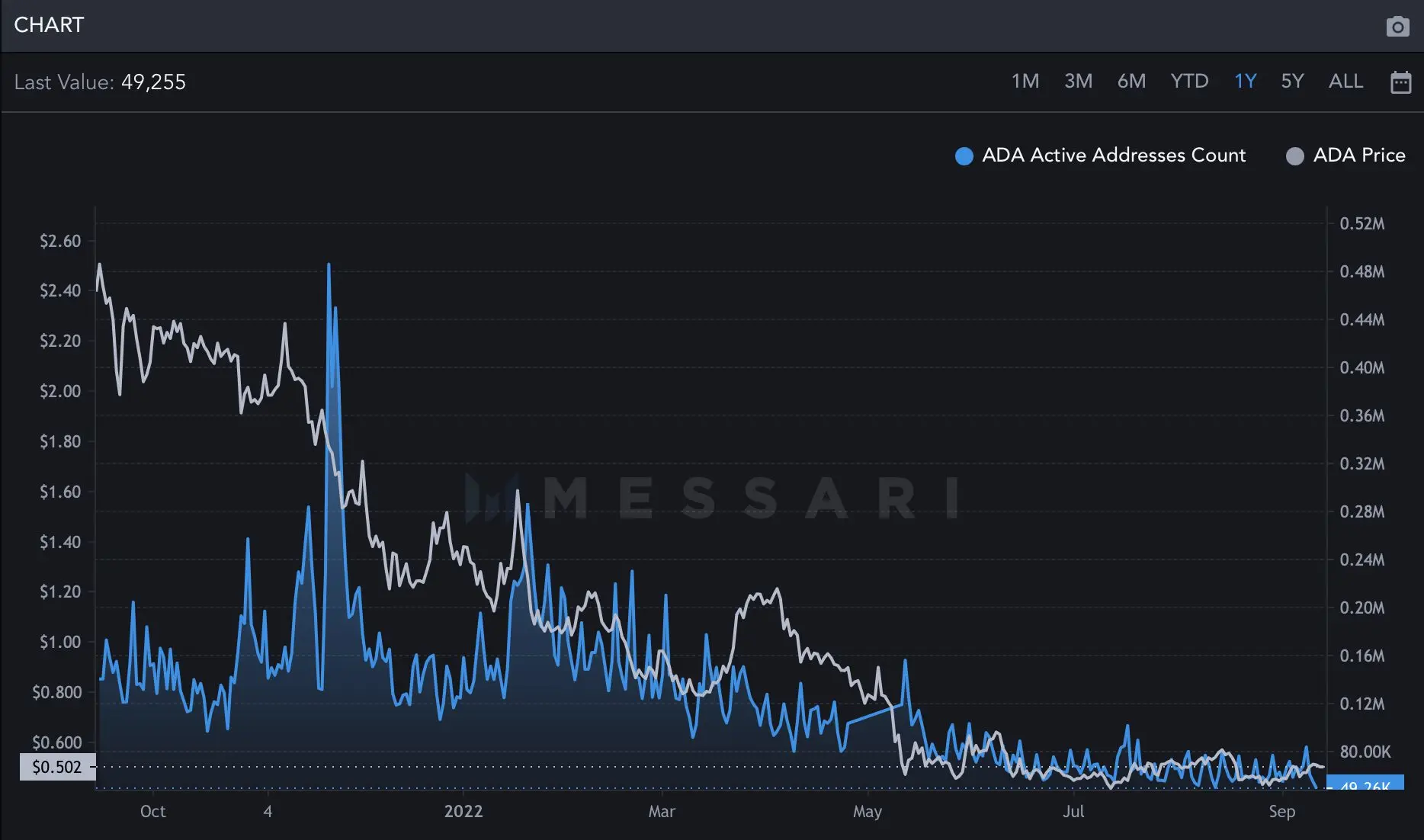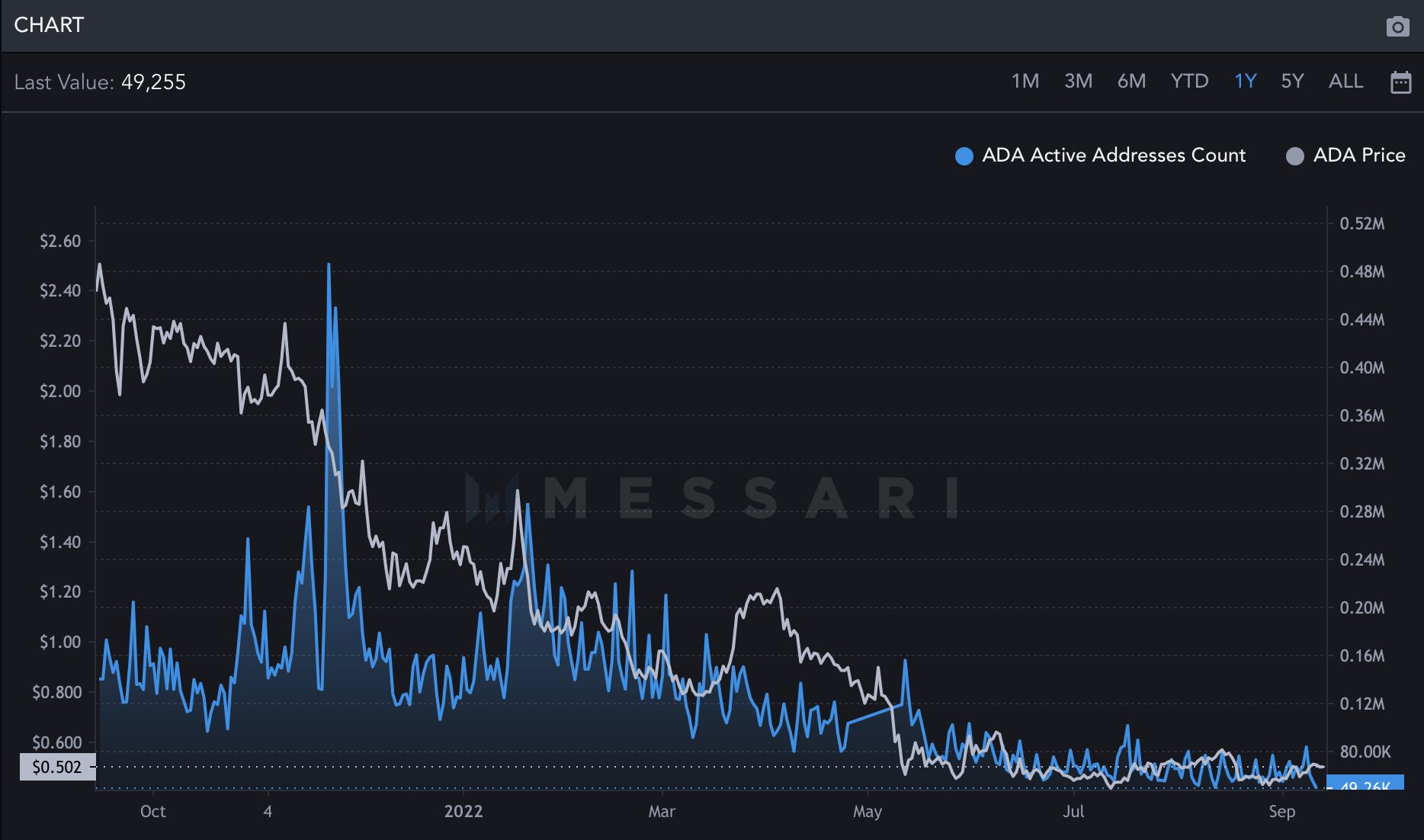 Will Cardano flip the game?
Cardano has faced a lot of backlash in the past for its delays with regard to its launches. However, the project has picked up a lot of steam in 2022. It has done fairly well in its NFT venture, with around 7000 projects.
Most importantly, Cardano fans are eagerly waiting for the Vasil upgrade, scheduled to take place on the 22nd of September.
Cardano Vasil will improve network capacity and result in less expensive transactions. Input Output says that Plutus will also greatly benefit from the upgrade. As a result, Developers will be able to produce more effective and potent blockchain-based applications.
At press time, ADA was trading at $0.502550, down by 0.8% in the last 24 hours. Moreover, the project is 83.8% down from its all-time high of $3.09, which it attained in September of 2021.