Cardano has offered very little for bullish traders in recent times. Currently trading at a 65% discount to its September ATH, ADA was expected to lose some more value on the back of weak on-chain metrics. However, new longs made at a critical support region would help ADA overcome its troubles.
Cardano Daily Chart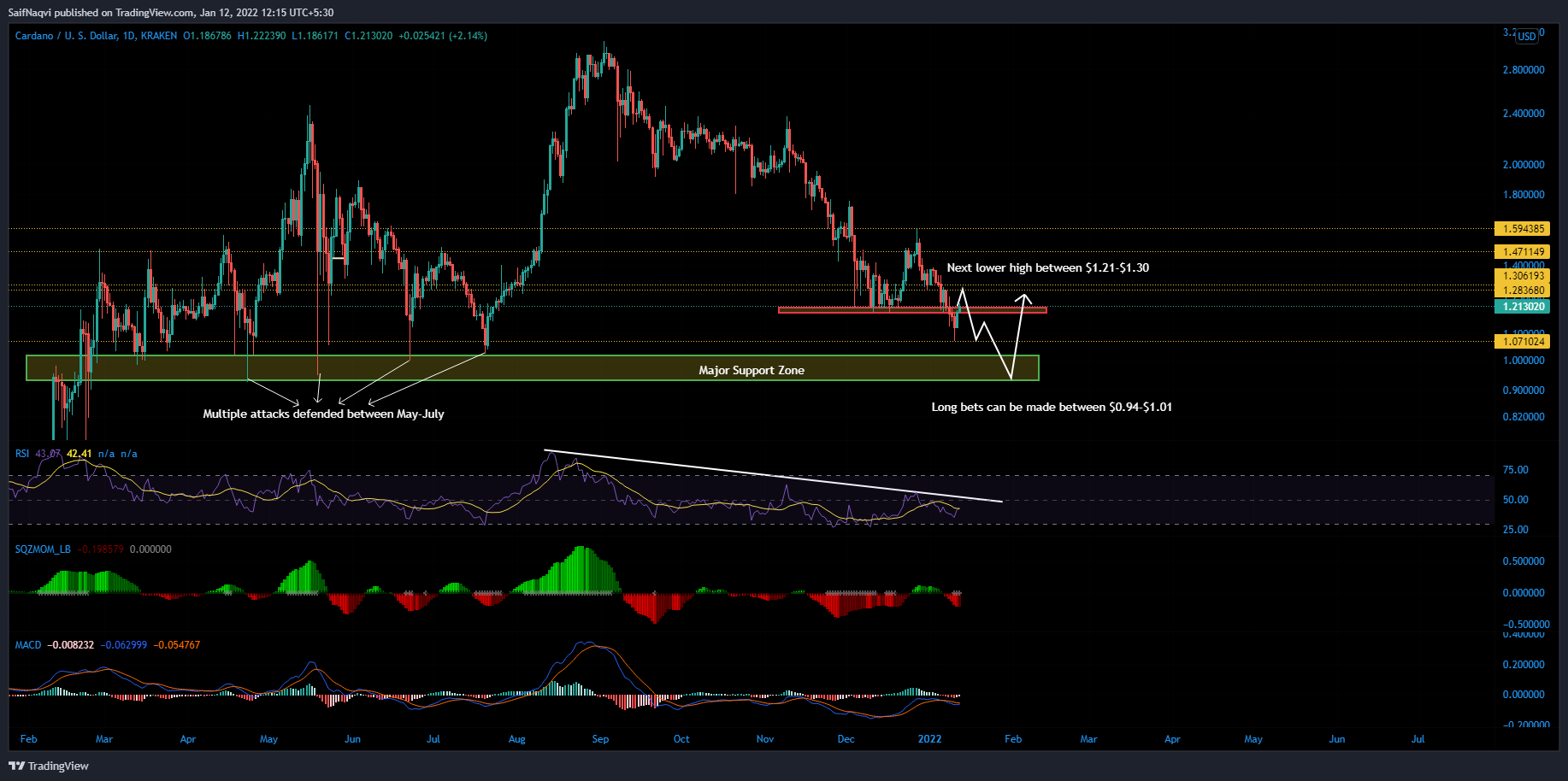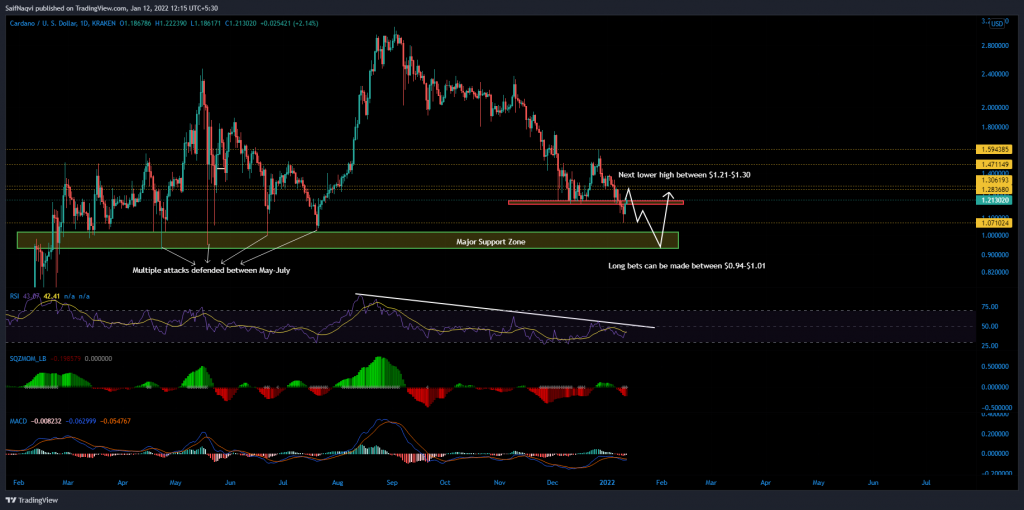 Cardano has struggled to put up strong numbers since touching an ATH of $3.1 in September 2021. Since then, ADA has steadily lost value, snapping a series of lower highs at $2.45, $2.37, $1.76, and $1.59. Should this bearish sequence continue to plague ADA, the next lower high between would be formed between $1.21-$1.30. Once the short-term resurgence ends, expect ADA to slip to a support zone between $1.01-$0.94.
The aforementioned region was quite significant for ADA during the broader market crash in May 2021. In fact, buyers managed to successfully defend ADA at this zone despite multiple breakdown attempts made over the next few months.
To generate an uptrend, ADA would first have to overtake the recently flipped resistance at $1.30 and work its way towards $1.47. The most bullish outcome would see ADA cross above its 28 December high of $1.60 but any further progress would have to be supported by a bullish Bitcoin.
Indicators
The Squeeze Momentum Indicator, which measures momentum and volatility, was not a pretty sight for bullish investors. A series of red bars and white dots suggested that ADA's price was highly volatile within a bearish market. This translated to a further drop in value heading forward.
Meanwhile, the RSI's lower highs captured ADA's woes. The resistance trendline would keep the RSI from shooting into bullish territory until buyers respond at reliable support. Similarly, the MACD also aided sellers and kept below its half-line. Buy signals from a potential bullish crossover should be discounted until the index recovers above equilibrium.
Conclusion
ADA's minor run-up was expected to end after making a lower high between $1.21-$1.30. Once the downtrend continues, ADA would be susceptible to another 25% decline. However, the sell-off would activate a critical support region and safe longs can be reinitiated between $0.94-$1.01.