Cardano has struggled to rally in a bullish direction since the beginning of October. While other assets reached new all-time highs in Q4 2021, the 6th largest digital asset recorded new monthly lows. However, the trend might be reversing for ADA at press time. After reaching a low of $1.44, ADA is currently at $1.73, recovering by 18% from its recent low.
At the moment, Cardano registered a market cap of $55.6 billion with a trading volume of $3.3 billion over the past 24-hours.
Cardano 4-hour time frame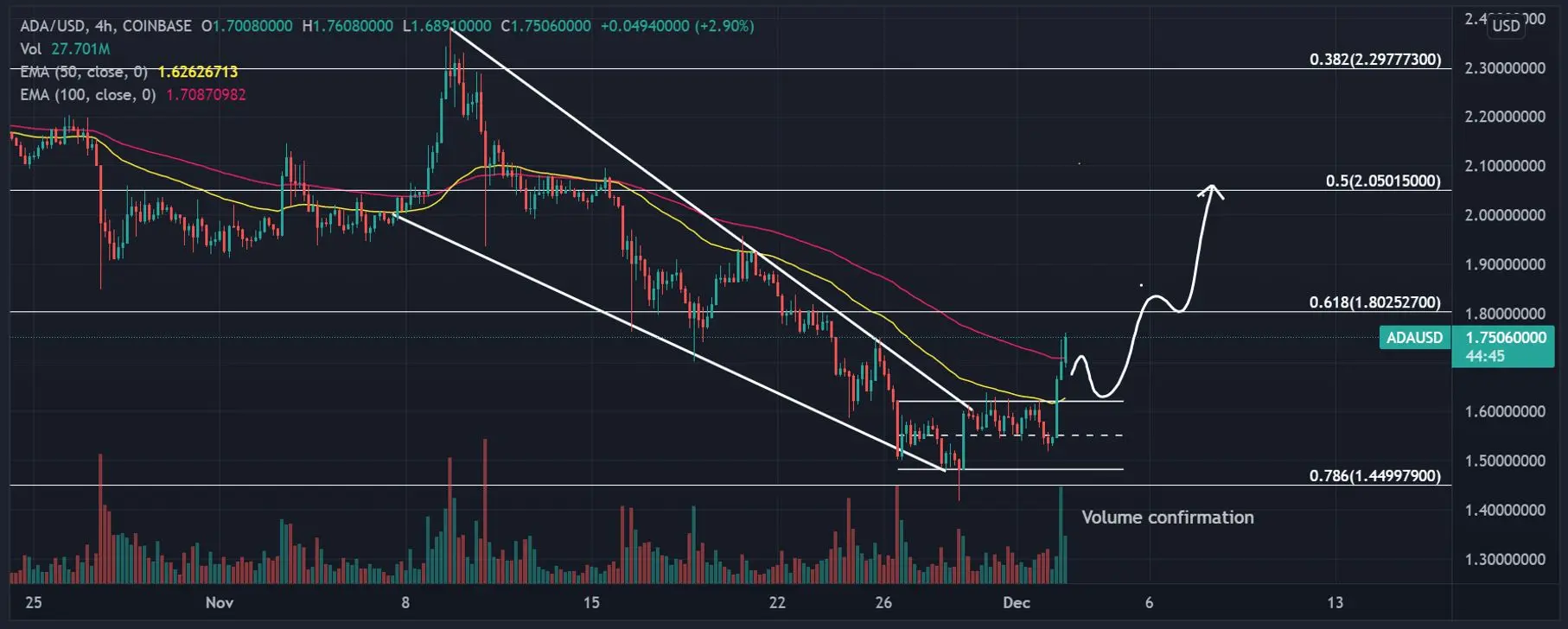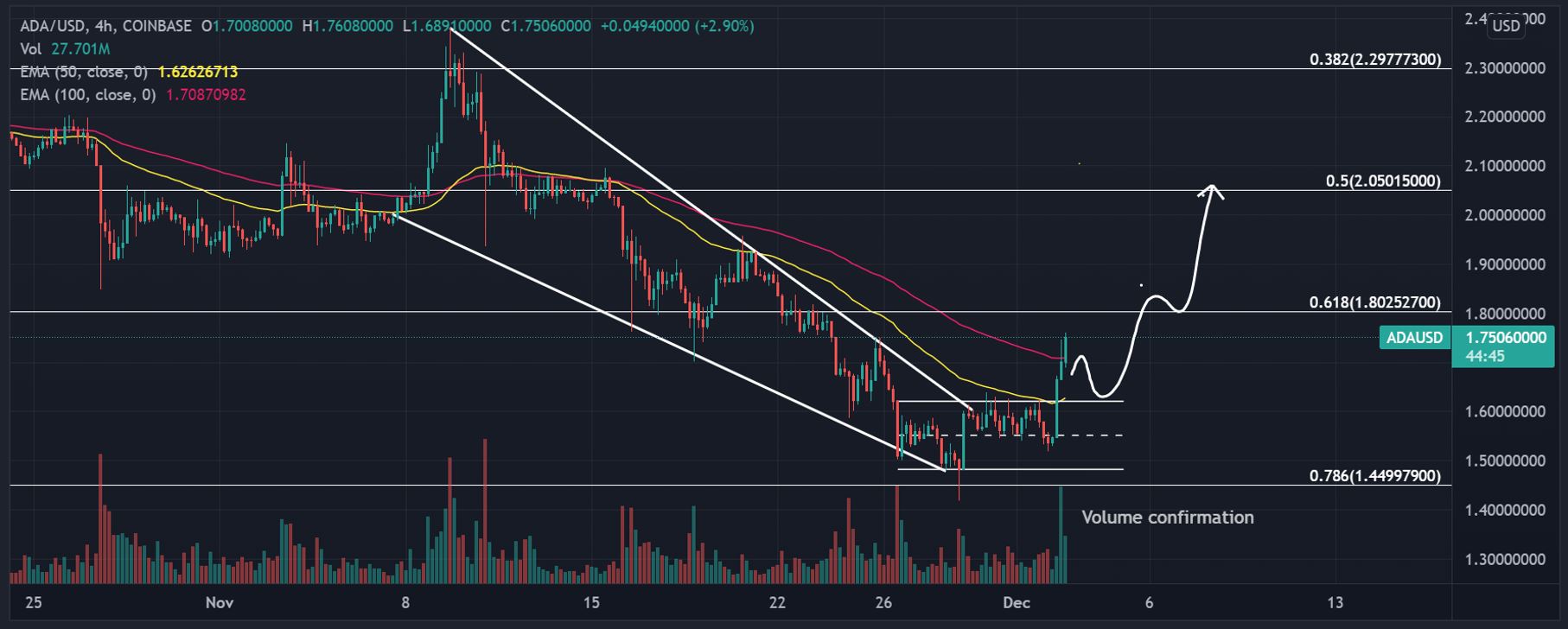 Cardano's price ruptured a falling wedge pattern after almost a month-long decline. However, it was not a straight recovery. Since the 26th of November, ADA's oscillated within a parallel channel, which underwent a bullish breakout over the past few hours. ADA's recovery over the past day is more than 10%. Yet, a strong bullish narrative will be confirmed once the price closes a position above $1.80.
At the moment, EMA-50 and EMA-100 have turned support for the price, suggesting a strong bullish sentiment. Additionally, there is volume confirmation for the rising price as well, which indicates the strength of the current recovery rally.
Market Indicators


Market Indicators are collectively bullish for Cardano, as they all suggest a sense of reversal. RSI breached above the neutral level of 50 for the first time since 8th November. It indicates a revival of buying pressure from Cardano investors. Similarly, On-balance volumes exhibited exhaustion of selling momentum, with the indicator rising in the chart.
Lastly, MACD suggested a bullish reversal. With the MACD line(blue) crossing over the signal line(orange), the common notion is an immediate bullish trend.
How to invest in ADA right now
A bullish bias will be confirmed for Cardano once the asset crosses over $1.80 in the charts. However, right now, there might be a chance that the asset re-tests support range at $1.65. Leverage traders can wait for entries at $1.65, while spot entries are ideal at the current price range.