Cardano has negated a massive bearish pattern and looks to extend its value by another 10% over the next 48 hours. A 55% spike in trading volumes added more potency to ADA's optimistic predictions. However, overbought readings on the RSI did pose some risks. AT the time of writing, ADA traded at $1.57, up by 9.6% over the last 24 hours.
Cardano 4-hour time frame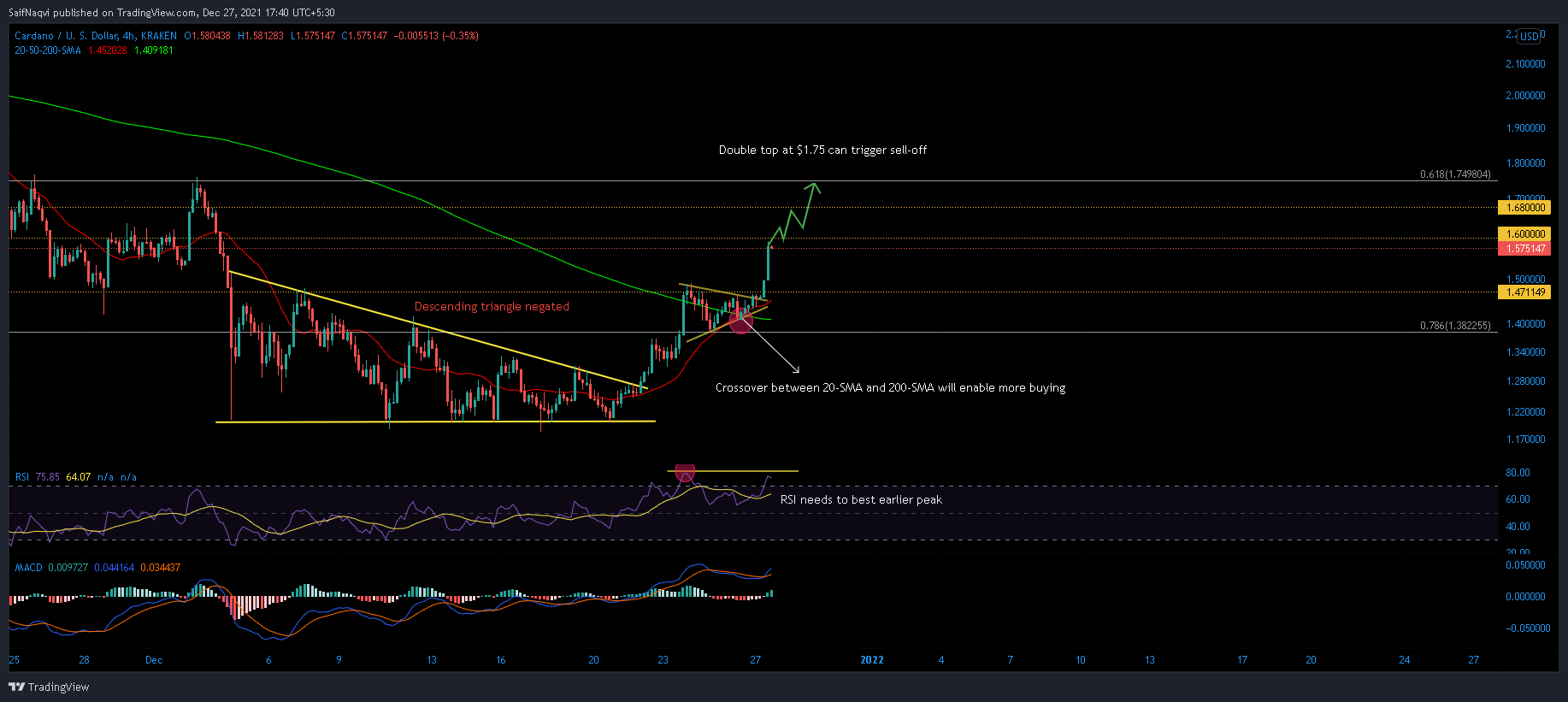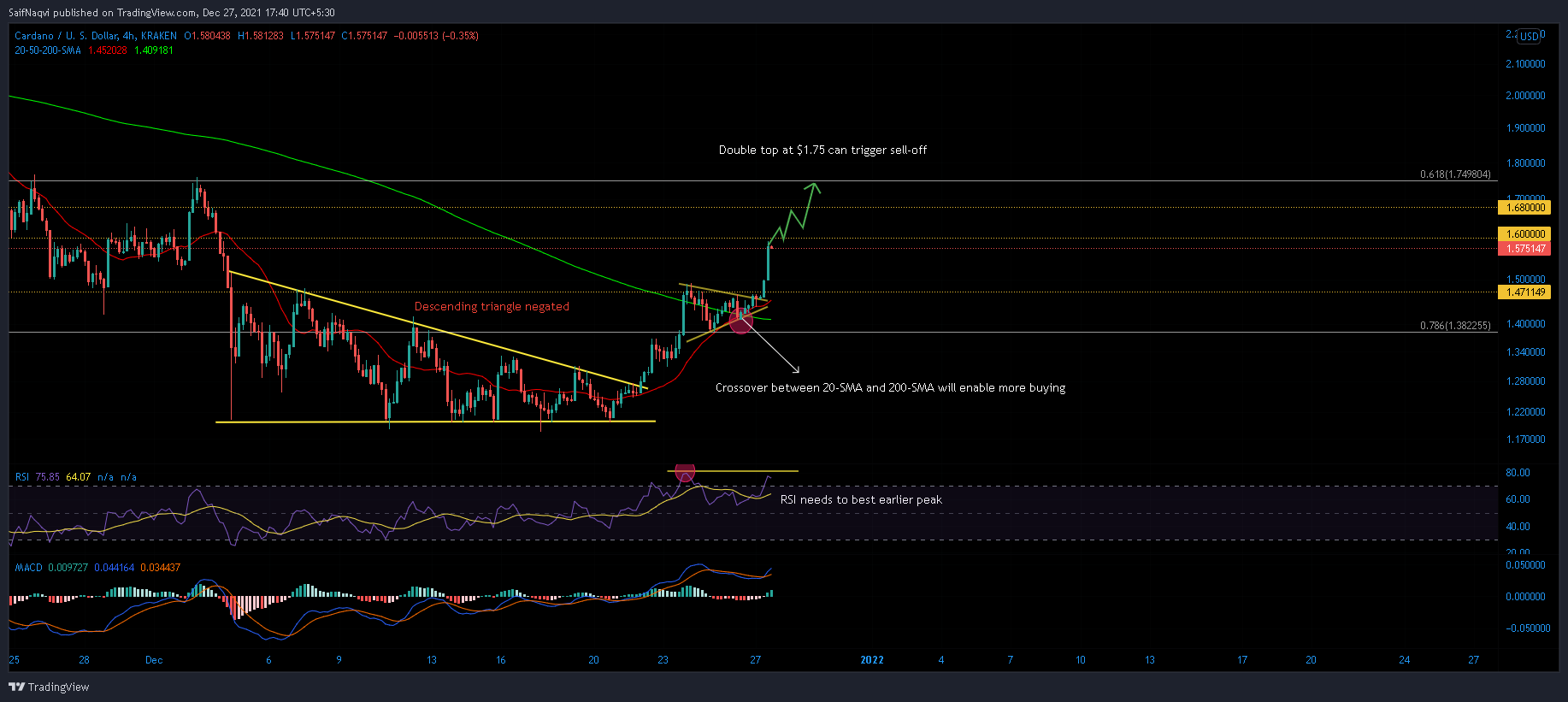 Cardano shrugged past a possible 20% decline after taking shape within descending triangle pattern. The bearish setup usually leads to a breakdown once the price forms a series of lower highs and slips below the supporting trendline. Now, in ADA's case, bulls held strong despite relentless assaults at $1.20 support. After staving off five breakdown attempts, bulls finally managed to halt the streak of lower peaks and initiated a breakout of their own. The rejuvenated effort allowed ADA to recover by 25% over the last six days as buyers also capitalized on a symmetrical triangle setup.
Moving forward, the lack of sell pressure between $1.60-$1.68 would help ADA extend its value by another 10%. A favorable crossover between the 20-SMA (red) and 200-SMA (green) would see more longs settle in. However, getting past the 61.8% Fibonacci level could be tricky. Threats of a bearish double top at this resistance would enable investors to lock in their gains, leading to a sell-off.
Indicators
Even though the RSI was trading well into the overbought territory, it was about to form a series of two higher peaks. This would indicate that bulls were aggressively buying despite ADA trading far above its intrinsic value.
A bullish crossover along the MACD would also help ADA get past minimal sell pressure between $1.60-$1.68. However, such predictions could be negated if the RSI fails to form a higher high. If so, a bearish divergence would come to light and invite sellers into the market. An immediate support level at $1.47 would be key during an early pullback.
Conclusion
Good buy volumes supported by a variety of bullish signals can push ADA's value by another 10%. However, expect a sell-off to occur once ADA tags its 61.8% Fibonacci level. New long can then be reinitiated between $1.60-$1.68.