2023 started on a fairly good note for the crypto industry. Almost all assets in the market witnessed recovery from the gruesome 2022 slump. Cardano's ADA in particular rose more than 50%. This growth however was attributed to the overall market sentiment as opposed to the network.
According to a recent report by Messari, ADA had a good run in Q1 2023. The altcoin's price surged by 52% during this period. In addition, the market cap of ADA also rose further pushing the asset to the seventh largest cryptocurrency. The altcoin ended 2022 as the ninth largest cryptocurrency.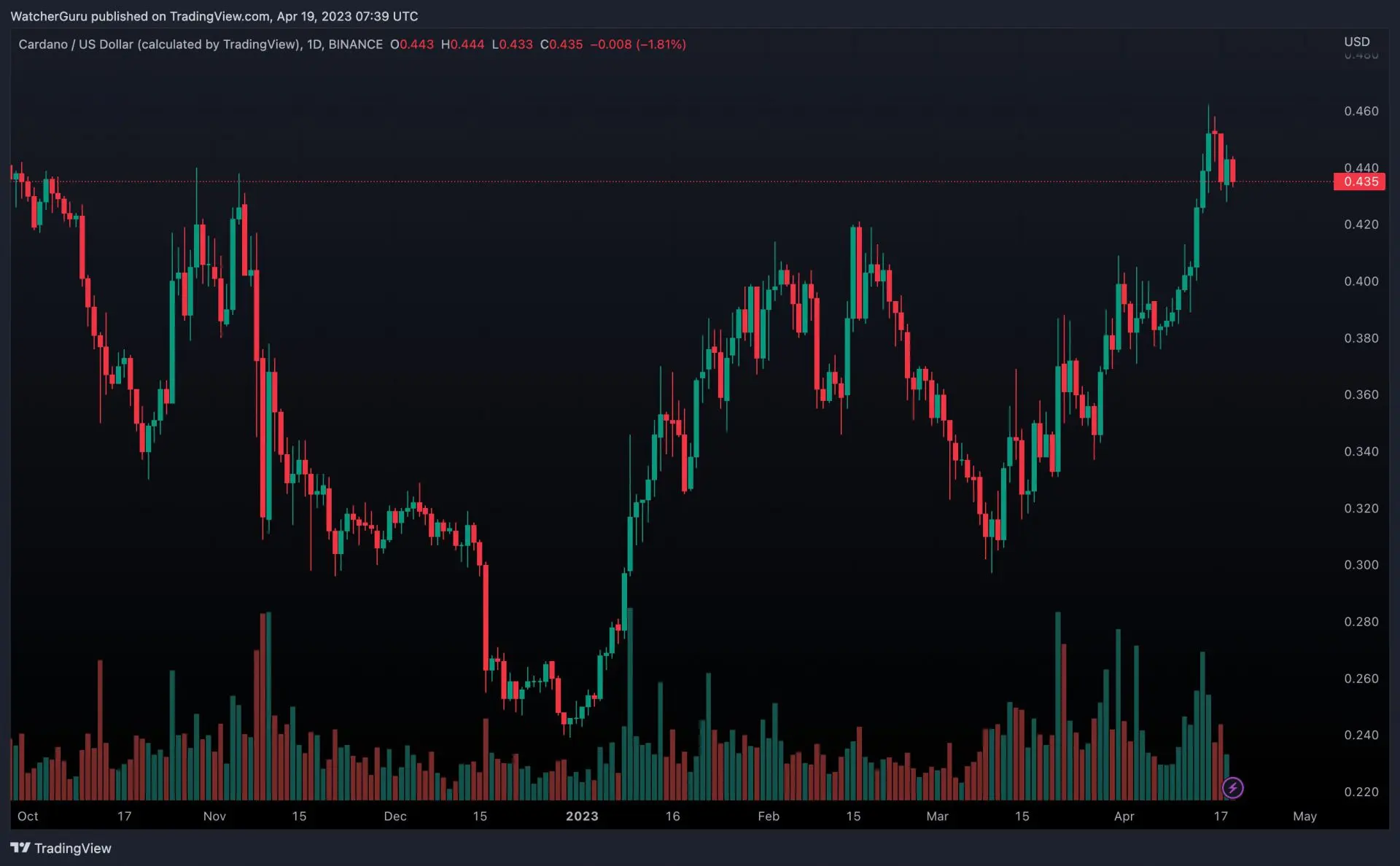 This wasn't all. Cardano's treasury balance climbed to 1.21 billion ADA during the first quarter. In USD terms, the total increased by 66% from $278 million to $460 million, and a 9.1% QoQ increase in ADA terms.
The network activity of Cardano, however, nosedived. The report noted that the total number of new addresses dipped by 71.5% when compared to the previous quarter. This is undoubtedly a bearish indication as the network failed to lure in new investors. The daily transactions in the Cardano ecosystem also took a backseat. The average daily transactions dropped by 10.6% QoQ.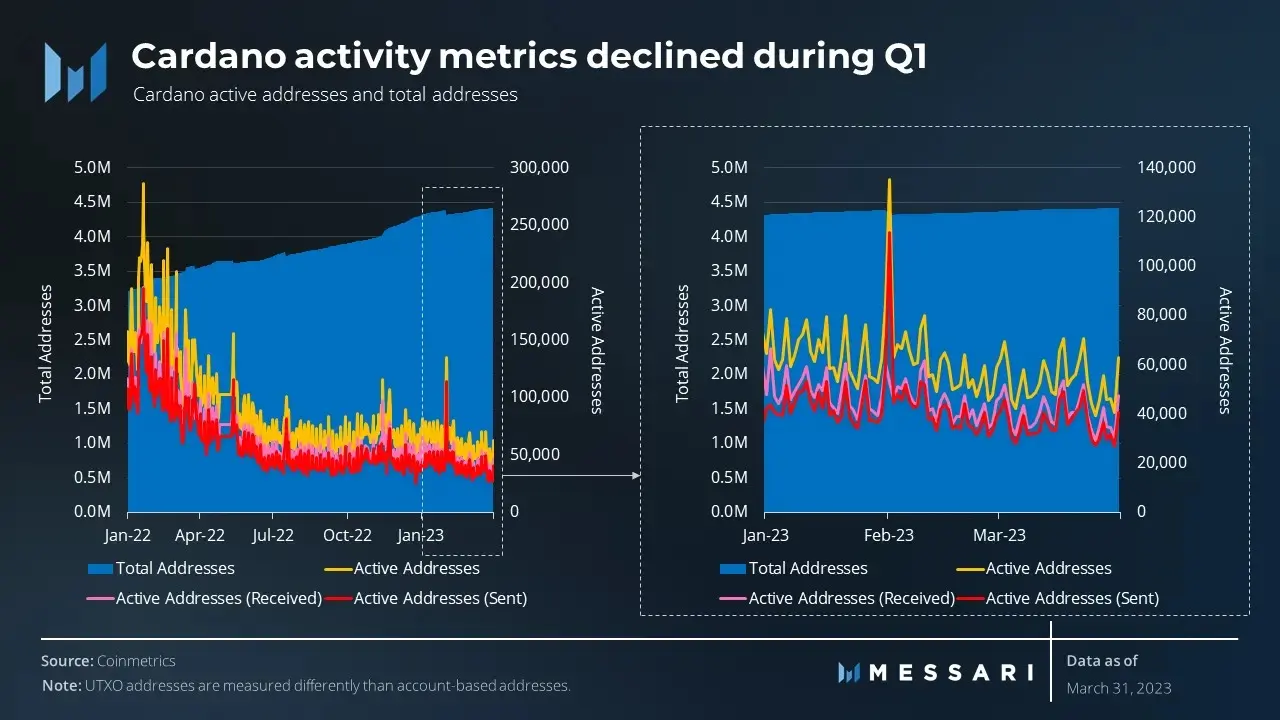 Furthermore, a $0.01 rise brought the average transaction cost from $0.11 to $0.12. The average transaction fee in Q3 2022, when there were nearly the same amount of transactions, was $0.17. Given the same level of network traffic, this shows a decrease in transaction fees. The decline in the activity of Cardano is most likely due to the fact that there were no major upgrades from the network.
Will Q2 bring ADA a more organic rise?
It looks like things were changing for the Cardano ecosystem. A recent report by CoinShares shows that Cardano investment products emerged to great significance over the last couple of days. The network witnessed inflows of over $100,000 last week.
This development could certainly be deemed bullish for the network. It is likely that any potential surges in the price of ADA this quarter, will be more organic and not based on the overall market sentiment.