The crypto community is still getting over the catastrophic collapse of Terra and its algorithmic stablecoin TerraClassicUSD [USTC]. While stablecoins have usually been away from regulatory heat, this ordeal put these assets under immense pressure. As the regulatory strain on them continues, the Cardano network was seen talking about its very own algorithmic stablecoin.
Back in October, the creator of the Cardano network, Charles Hoskinson asked the community to sit tight and wait for "something special." When a Twitter user asked about the same, he revealed that he would talk about it at the Edinburgh event. Another user went on to ask if it was news about DJED, the Cardano-powered algorithmic stablecoin.
As seen in the above tweet, Hoskinson affirmed that it wasn't about DJED. Instead, the announcement was about a project that the network had been working on for about 4 years.
Looks like the community would have to wait for the Edinburgh event that is scheduled to take place on November 18 and 19.
In the meantime, Cardano was leading the list of projects that recorded the most daily development activity on GitHub over the last 30 days.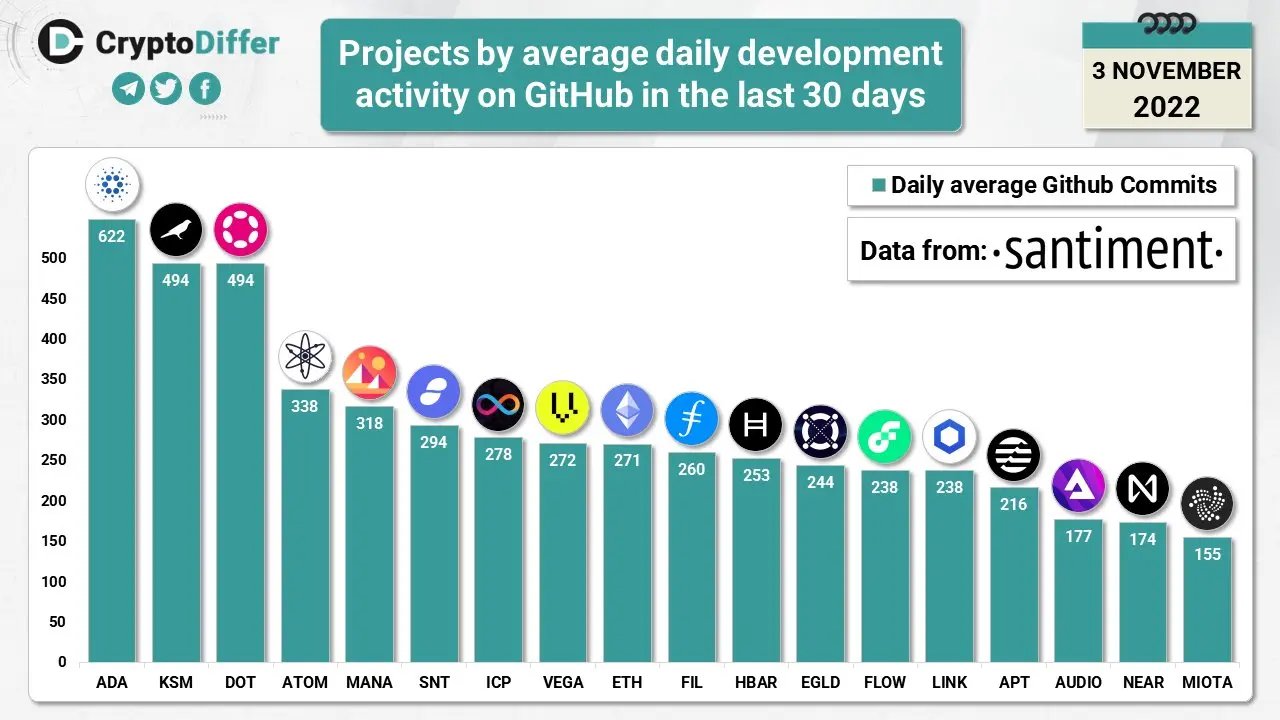 With 622 GitHub changes made over the last 30 days, Cardano emerged as the most actively developed network.
Cardano emerges as a favorite among whales
Despite falling below Dogecoin [DOGE] in terms of market cap, Cardano [ADA] managed to pocket significant funds this week. At press time, the asset was trading for $0.4052 with a 3.78 percent daily surge.
BSC whales seemed to be inclined towards ADA as the asset managed to get back on the list of most purchased tokens over the last 24 hours.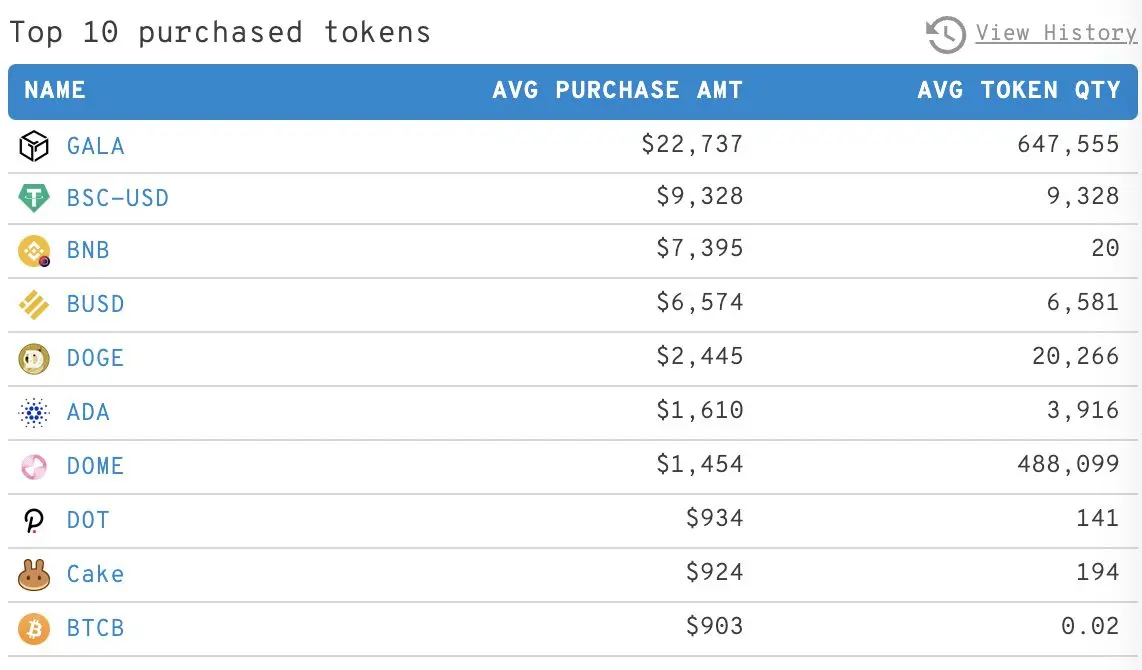 ADA was just below Dogecoin as one of the most purchased cryptos among the 100 biggest BSC whales in the last 24 hours.