As per Whalestats, whale interest in Cardano (ADA) seems to be picking up steam. The whale movement tracker found that the token was back on the top 10 purchased tokens among the top 100 BSC (Binance Smart Chain) whales, in the last 24 hours.
Nonetheless, a majority of whales are currently holding stablecoins. This comes as no surprise as the crypto markets have taken a massive beating over the previous week. Cardano meanwhile makes up only 0.78% of the holdings, amounting to $6.3 million.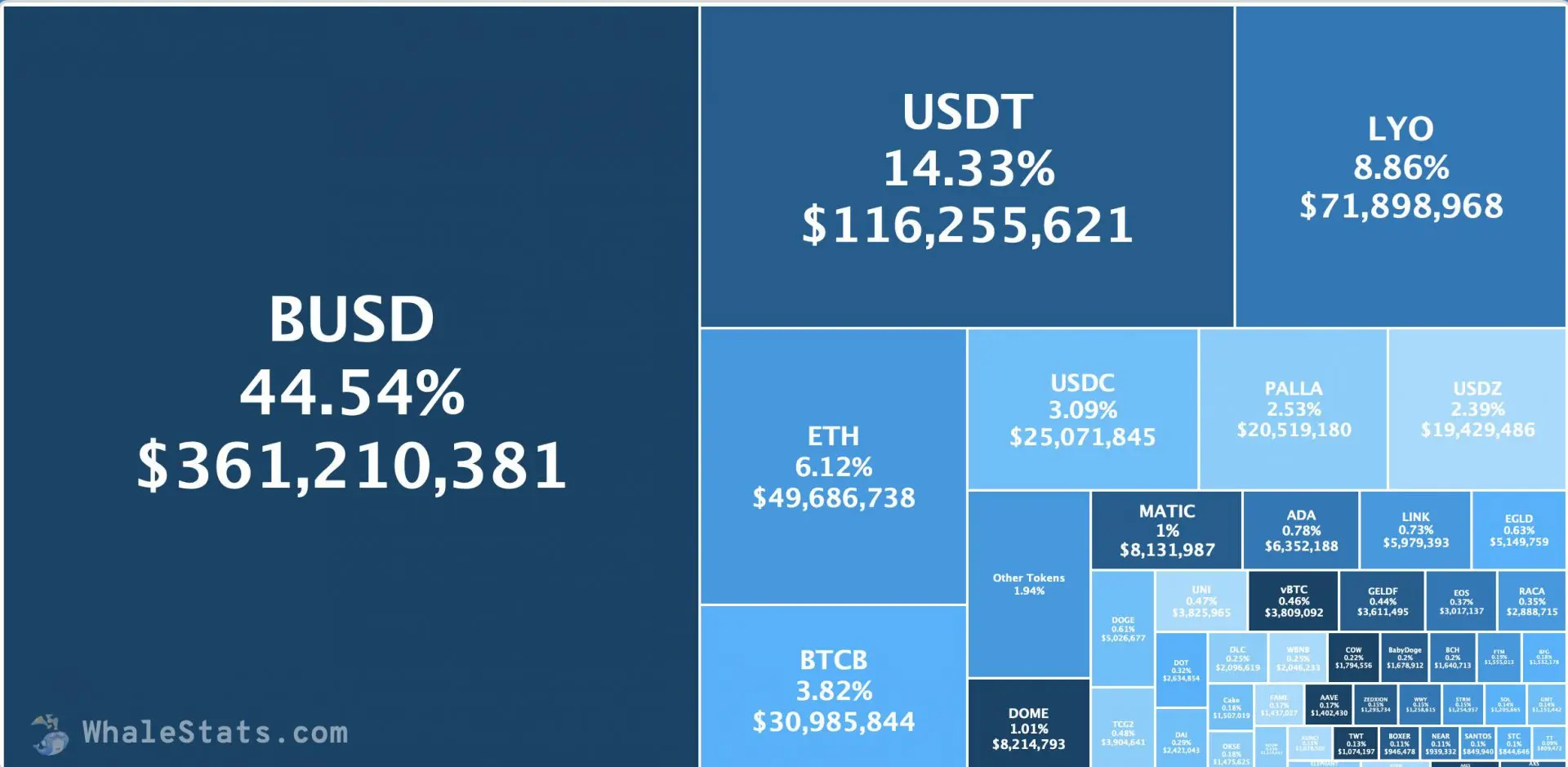 Apart from the increase in whale interest, ADA also witnessed a sharp increase in new wallet addresses. According to the data on Cardano.fans, the number of ADA wallets increased by nearly 30k in a week. On November 7th, the Defi platform had 3,638,425 wallets, and on the 13th, the number stood at 3,671,522.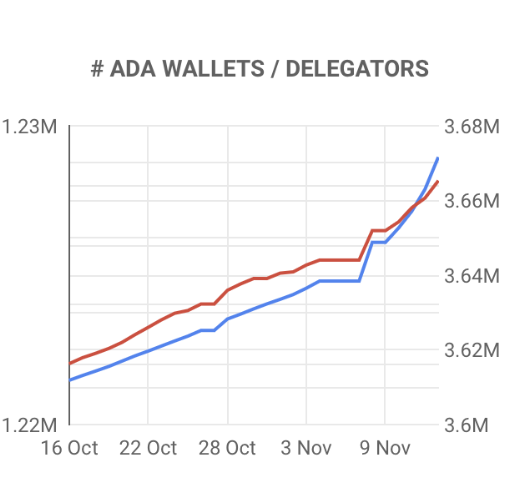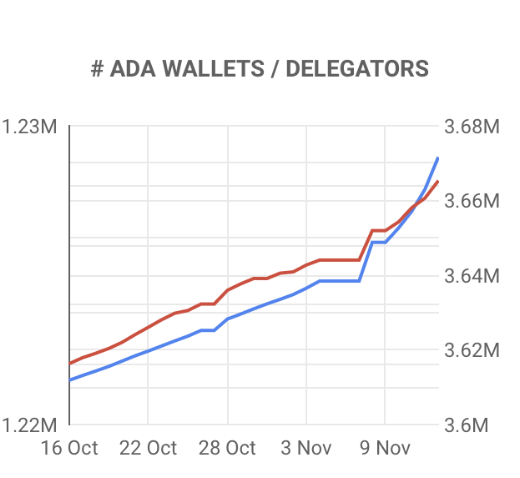 How did Cardano escape the FTX contagion?
Luckily, ADA was one of the least affected crypto projects after the collapse of FTX. Charles Hoskinson, Cardano founder, said that ADA was not listed on FTX as the exchange deemed it too new of a token. No one expected this move to be a boon for the ADA community.
Moreover, after FTX's collapse, ADA witnessed an increase in activity. Transactions on ADA saw a spike after the FTX situation began to spread.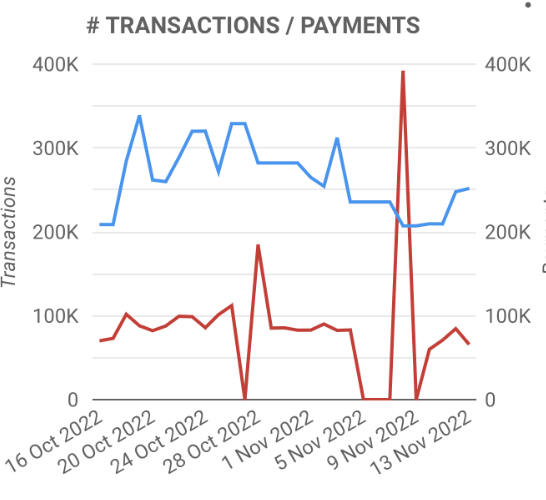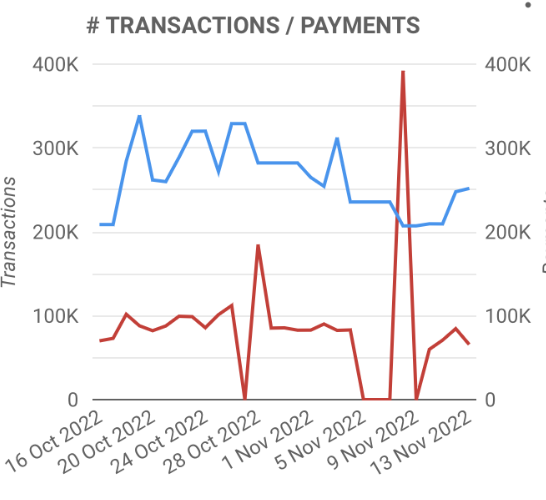 Moreover, Hoskinson was one of the first to predict that the Binance takeover of FTX might not go through because of due diligence. Hoskinson stated that such procedures often bring out uncomfortable truths regarding the relationship of founders to the funds.
At press time, Cardano (ADA) was trading at $0.334092, up by 0.1% in the last 24 hours. However, the token is down by 17.3% over the previous week. Also, ADA is down by 89.1% from its all-time high of $3.09, attained in September of 2021.