Cardano's native token ADA is down nearly 18% in the last 30 trading days dipping from $0.40 to $0.33. The eighth biggest cryptocurrency in terms of market cap is on a downward spiral since the start of January 2023.
According to new data published by on-chain metrics and analytical firm IntoTheBlock, 80% of all Cardano holders are currently facing losses. That's close to 3.53 million investors sitting on losses and the numbers could head further as ADA dips in price.
Despite ADA being in the top 10 cryptocurrency list, only 16% of investors currently remain in profits. That's 682,920 addresses lucky enough to see their investments grow in ADA while their fellow investors bleed.
Also, only 4% of ADA holders are breaking even by not being in profit or facing a loss. That's 173,770 wallet addresses being in a break-even situation in Cardano's native token ADA.
Also Read: Ripple: When Will XRP Reach $0.50?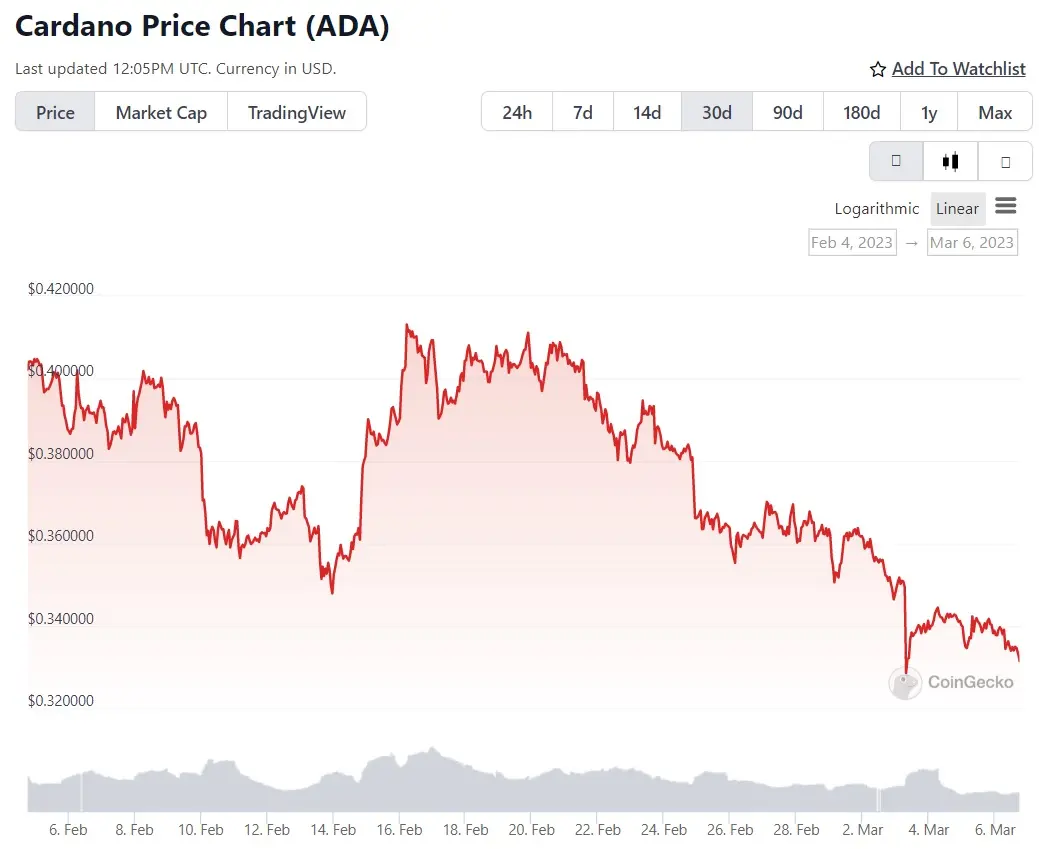 Cardano: Will ADA Create More Loss to Investors in 2023?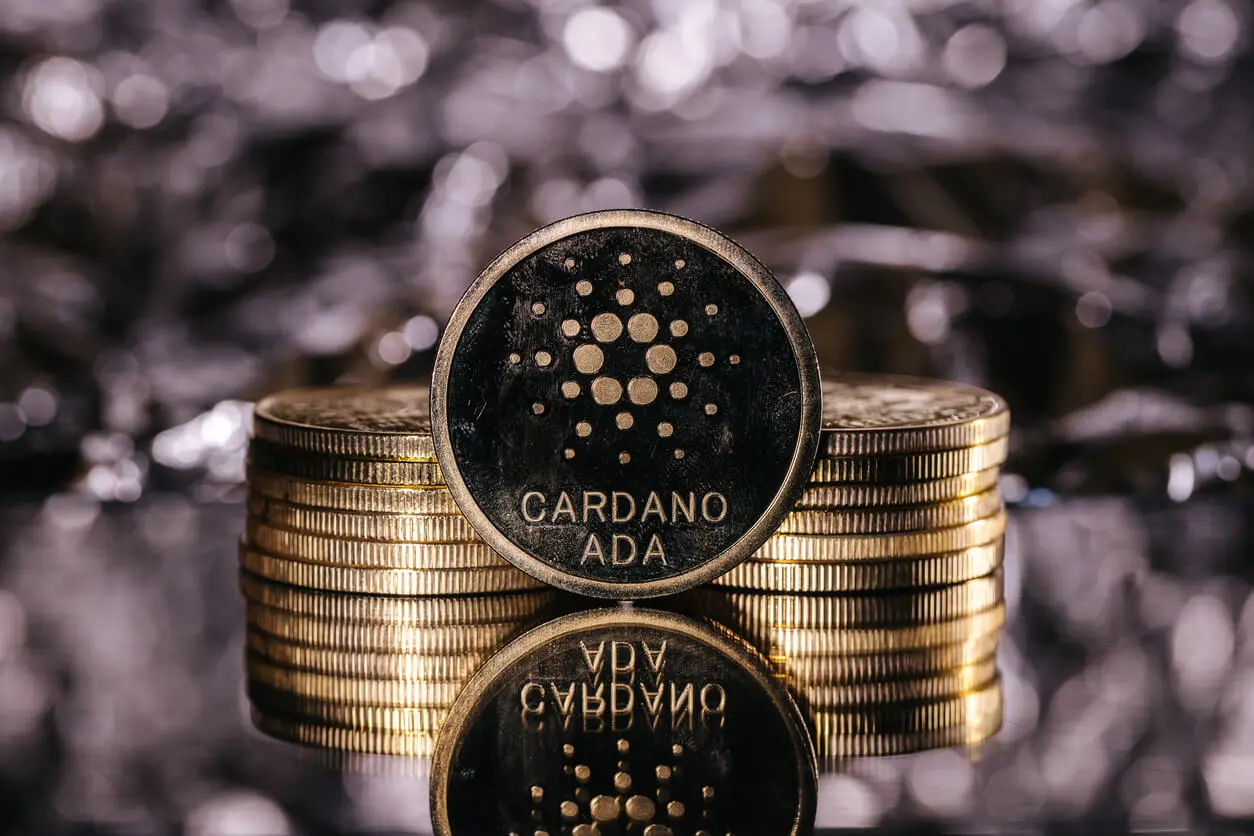 Cardano's native token ADA is barely moving in the indices in the last two weeks. The cryptocurrency is either dipping or moving sideways showing no signs of bullish sentiments. Despite seeing a record number of new projects being built on its network, the development has done little to nothing to spurt ADA's price in the indices.
Therefore, ADA is now more dependent on market conditions than its development and growth prospects. Leading financial banks and analysts have been predicting that a recession is on its way after June 2023. You can read the doomsday prediction here for a better and more in-depth understanding of the future of the markets.
Also Read: VeChain Price Prediction: VET on Track To Reach $0.030 After the HiVe Summit?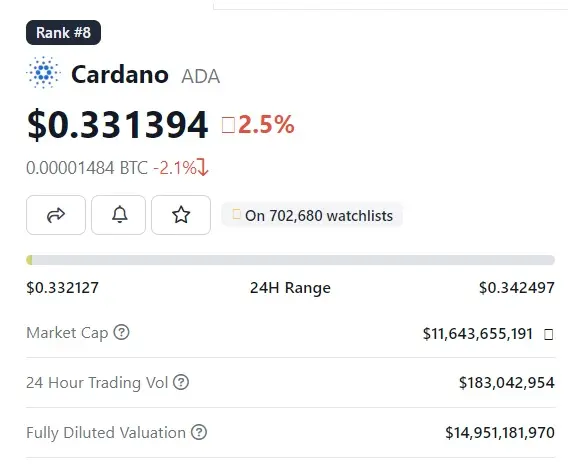 If a recession hits the markets during Q3 of 2023, ADA could slip below the $0.20 mark and plunge further. A quick recovery might not be on the cards making the cryptocurrency take months or years to reach its previous all time high of $3.09.
In conclusion, it is advised to wait and watch before taking an entry position into ADA before Q3 of 2023.
Also Read: Bone Is a Safer Investment Than Shiba Inu: IntoTheBlock
At press time, Cardano was trading at $0.33 and is down 2.6% in the 24 hours day trade. ADA is also down 89.20% from its all time high of $3.09, which it reached in September 2021.