Bitcoin [BTC], the very first cryptocurrency to exist went on to emerge as a store of value asset as opposed to a method of payment. However, with the integration of the Lightning Network, making payments with Bitcoin became a lot easier. Cash App formulated by Twitter's former CEO Jack Dorsey has been embracing BTC throughout. Now, the platform went on to ease the process of sending and receiving the asset.
The firm first announced the integration of Lightning Network on Cash App back in February. Now, the platform noted how Bitcoin could be transferred or received through QR codes or links. The Product Lead at Cash App Michael Rihani took to Twitter and made this announcement.
Rihani further revealed that the feature was currently limited to Cash App customers in the United States. However, residents of New York State wouldn't be allowed to employ the service.
This, however, wasn't working for several users. Rihani affirmed that this upgrade was active for both Android as well as iOS users. Users were urged to install or update to the latest version of the app. In addition to this, he pointed out that users would send Bitcoin over to other wallets as well. He tweeted,
"Cash App now supports both send and receive over lightning. As long as the other wallet supports LN, you should be good."
This latest update is considered to be quite significant as Cash App allowed users to initially only send Lightning transactions and not receive them.
Bitcoin Lightning Network capacity continues to peak
Bitcoin Lightning Network capacity points out the total capacity possessed by all Lightning Network nodes. As seen in the below chart, the Bitcoin Lightning capacity has been peaking throughout October.
At press time, BTC Lightning Network reached a capacity of 5,003 BTC worth $96 million.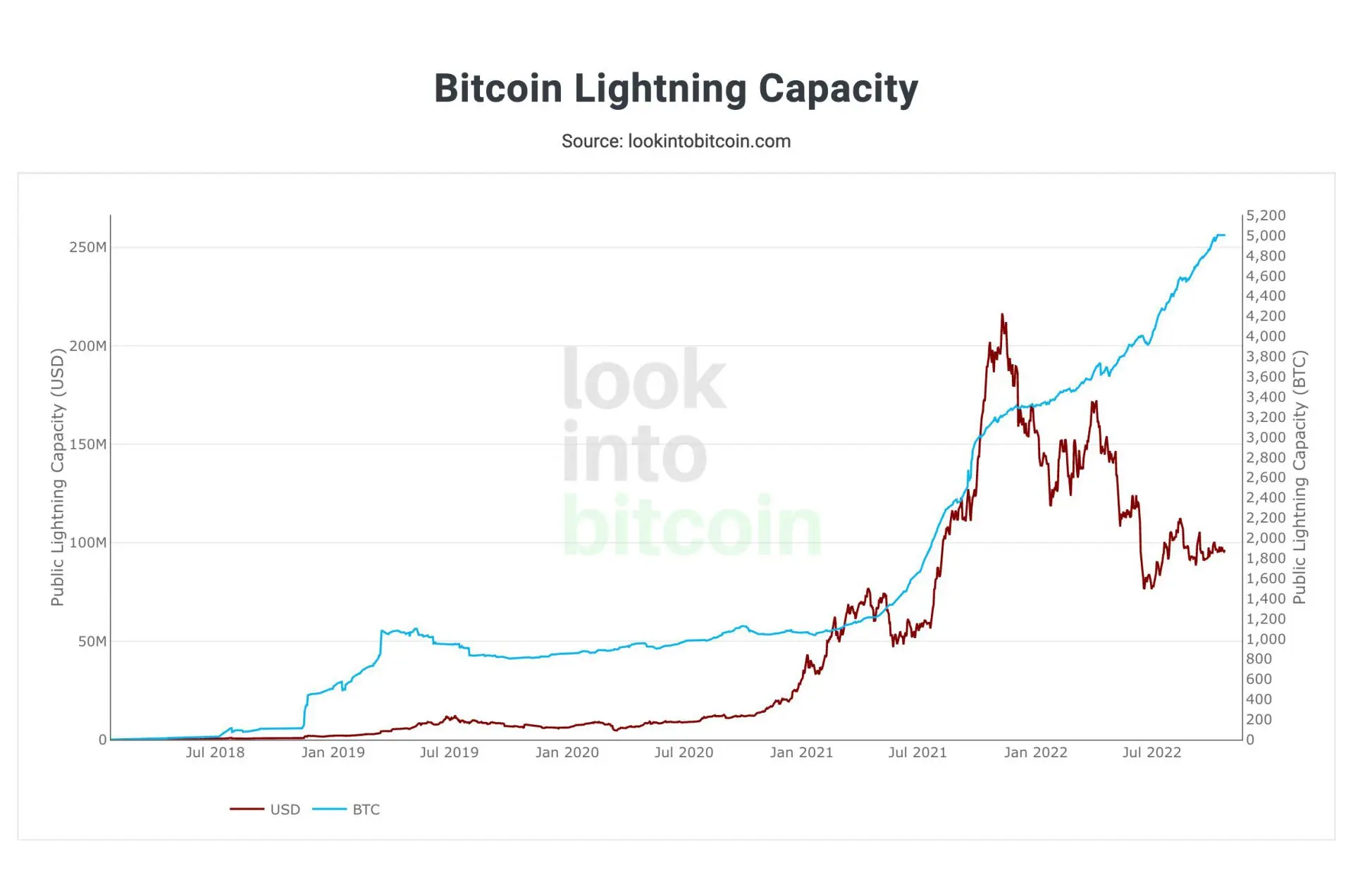 Meanwhile, Bitcoin was trading for $19,358 with no major price fluctuations over the last 24 hours.