Former SafeMoon CBO Thomas Smith 'Papa' washed dirty linens out in the open minutes after the SafeMoon V2 launch. Smith joined the 'SafeMoon After Dark' Twitter space post V2 upgradation and went on a rant against the team. He stated that there's a lot of issues with the new upgrade and would not pass a Certik audit.
The ex-CBO also stated that John Karony's phone was hacked three times. Smith went on an unending rant that shocked listeners who logged in on the Twitter space. He repeatedly used the F-word displaying unprofessionalism throughout the Twitter space.
Surprisingly, Thomas Smith was kicked out of the 'SafeMoon After Dark' Twitter Space while he was speaking. As soon as he was kicked out, Smith tweeted, "Was I kicked or did the space end? Because tonight can be the night, I guess. Do you even want to know?" hinting that there's more coming up.
However, Smith has now deleted the tweet and below is the screenshot of it.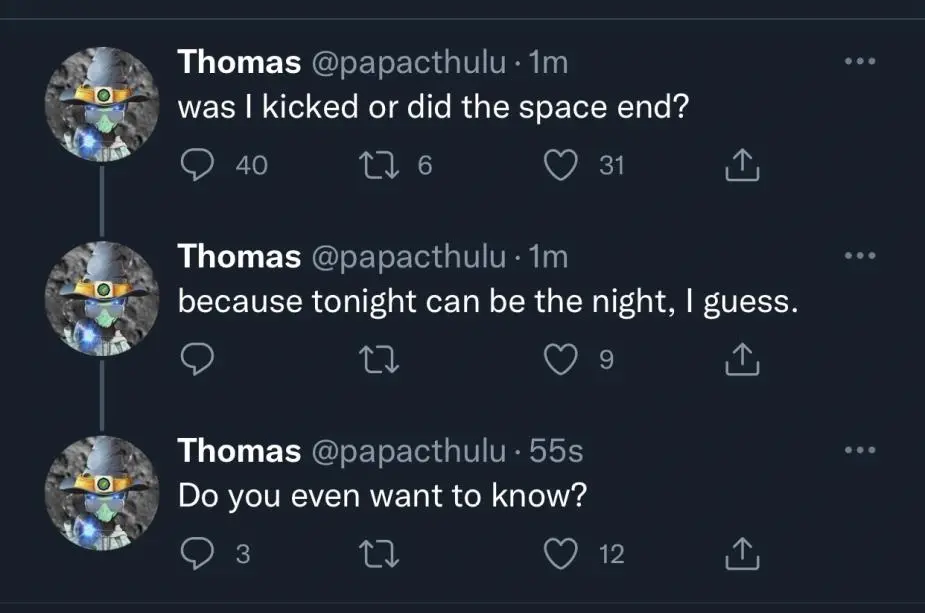 Right after deleting the tweet, Smith tweeted that he's "moving on" and there's "no point for drama".
The entire conversation is recorded and is available for people to listen to at a stretch. However, Smith stated that he's in good contacts with Karony and will help him come out of any situations.
Also, a user asked Smith if he and the others were fired from SafeMoon or they left voluntarily. Smith answered, "It's not a spinning up, they were fired or they were fired like they resigned because they knew they were about to get fired. But it's not normal."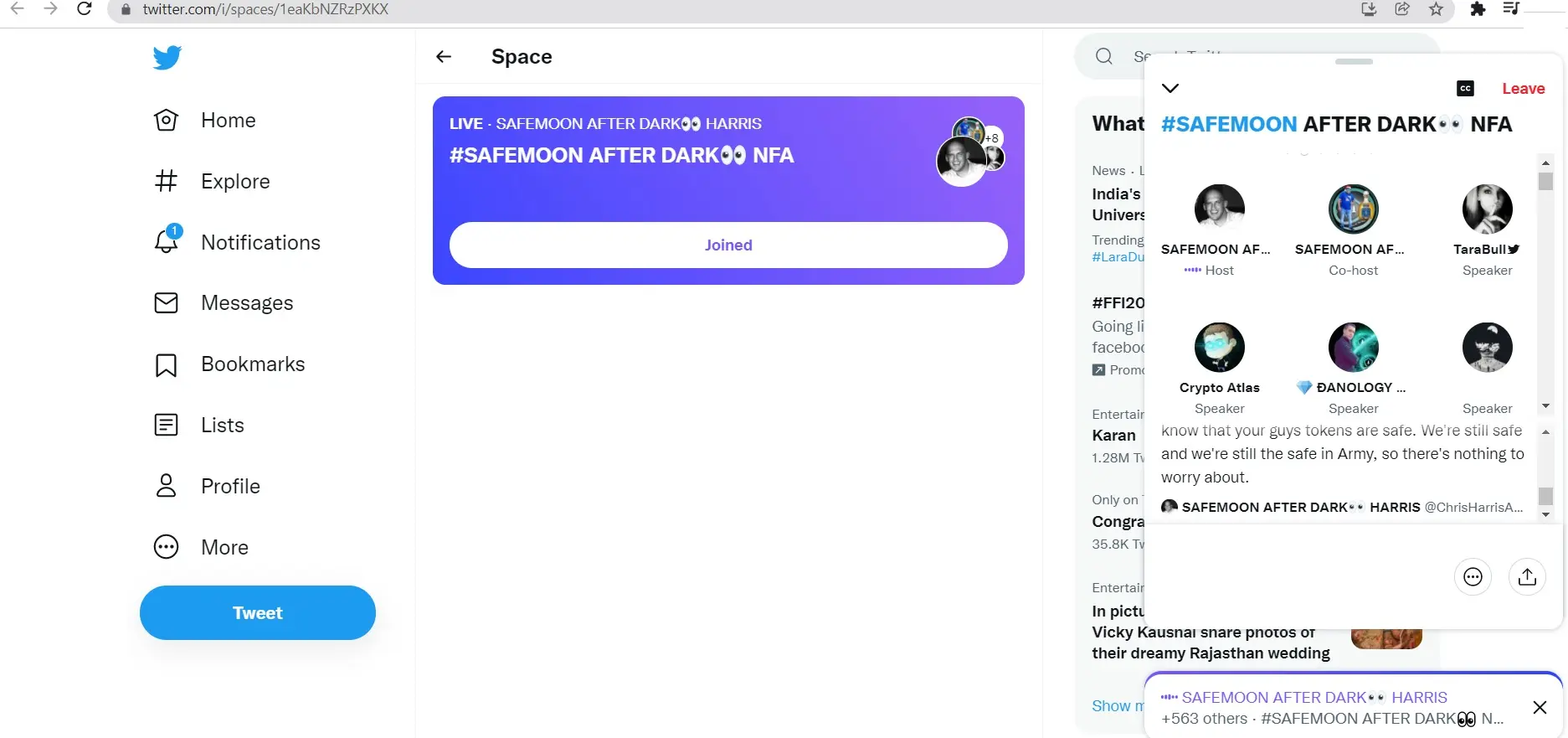 "He's having a hard time with it," said a user after Smith was removed from the Twitter space.
However, the good thing is that every investors' tokens are safe and there's no way anyone's investment is in harm's way. The V2 upgradation is safe and there's no data that shows something is wrong with the contract.
SafeMoon V2
SafeMoon launched the much-awaited V2 migration to its users on the BEP-20 Binance Smart Chain platform. The V2 upgradation is fully implemented and holders can can swap their SafeMoon tokens into the V2 network.
SafeMoon V2 will get upgraded contracts that have the ability to change the coin's consolidation formula. The upgraded contract will entail a 1000:1 consolidation and reduce the supply of circulation by a factor. The upgradation will happen without affecting the portfolio balance of its users.
At the time of publishing, SafeMoon was trading at $0.00000154 and is down -7.86% in the 24-hours day trade.