This past August, the BRICS nations formally invited six new nations to join the alliance at the BRICS summit. The six countries that BRICS invited are Saudi Arabia, the United Arab Emirates (UAE), Egypt, Argentina, Iran, and Ethiopia. However, it wasn't an easy decision for the bloc, with China being the ultimate swayer for other BRICS nations to accept expansion.
The Asian powerhouse nation was arguably the biggest supporter of the expansion of the BRICS bloc. Therefore, it's not a shock that China may have seen the most benefit from BRICS expansion. The country sees BRICS as a valuable machine to engage with the Global South and push back against the United States.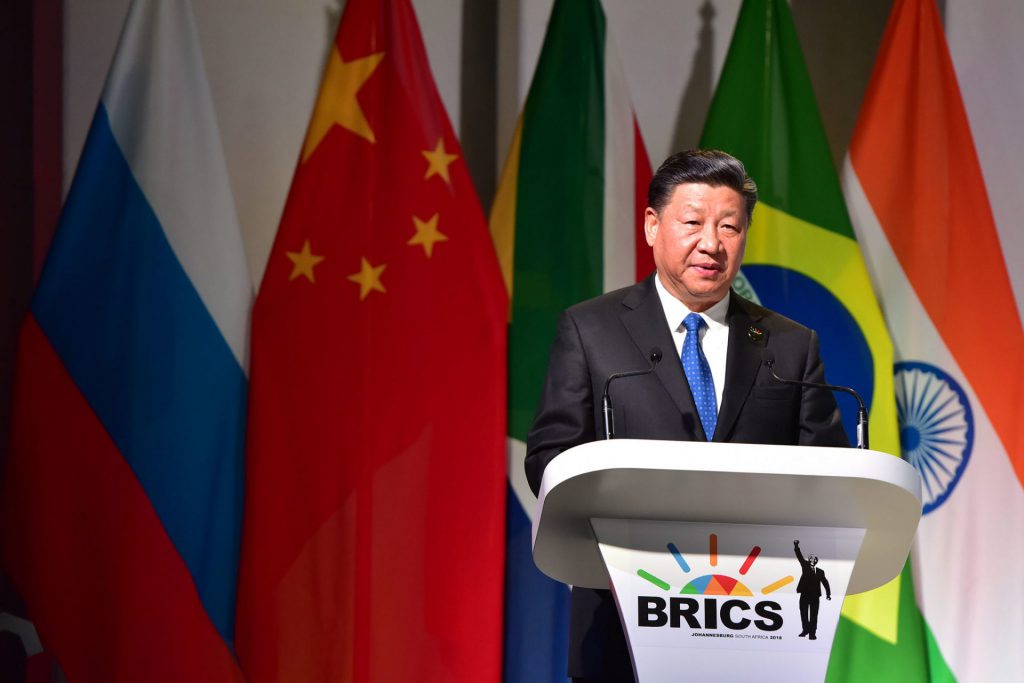 Brian Hart of Oxford University Politics brings up valuable points as to how much of a benefit China reaps from BRICS, as well as its growth. Ahead of the BRICS summit, China's top diplomat Wang Yi described BRICS as "the most important platform for cooperation among emerging markets and developing countries." Hart adds that Chinese officials used the idea of expansion as a means to get in contact with representatives of other countries to set up new initiatives. Diplomat Yi was able to hold one-on-one meetings with the leaders of ten countries, including Bangladesh, Cuba, Ethiopia, and Iran, amidst the BRICS meeting.
Hart also discusses Beijing seeing BRICS as a crucial mechanism to counter the global influence of the G7. The G7, for context, comprises the world's largest democratic, advanced economies: Canada, France, Germany, Italy, Japan, the United Kingdom, and the United States. BRICS' top mission statement is of course de-dollarization, however, it also looks to limit the dominance of some of these G7 nations worldwide, especially in terms of trade and market.
BRICS Expansion benefits the bloc and China long-term
Besides growing influence, BRICS expansion also increased the total GDP of the group worldwide by over 10%. It is still far from the total GDP of the G7, but it does close the gap significantly by a few trillion. With the addition of Saudi Arabia and the UAE, influence over the global energy supply also grows. China, being the world's largest energy consumer, benefits greatly from this particular addition to the BRICS bloc.
Furthermore, Hart explains that the size and influence of China make it impossible for BRICS countries to ignore. "Beijing is likely to continue to make gains within the bloc in the coming years as it brings in friendly partners." In addition, if the bloc elects to expand again, China will surely have just as much influence in that decision.