Reddit's community tokens have been making noise in the crypto market lately. Over the last couple of days, they have registered triple-digit gains. The platform's r/CryptoCurrency community has over 6.6 million members. Its native token, Moons [MOON], inclined from its Sunday low of $0.09 to $0.35 earlier today.


MOON is typically an ERC-20 token. Users get this token as a reward for their posts and comments in the r/CryptoCurrency subreddit. MOON can be traded, tipped, or spent by users. Also, if users want, they can store their tokens in Reddit's Ethereum-based wallet, Vault.
Even though the buying pressure peaked, the price of the asset failed to continue hovering around its recent high. At press time, it was down to trading at $0.27. Nevertheless, its ROI over the past three days stand around 200%.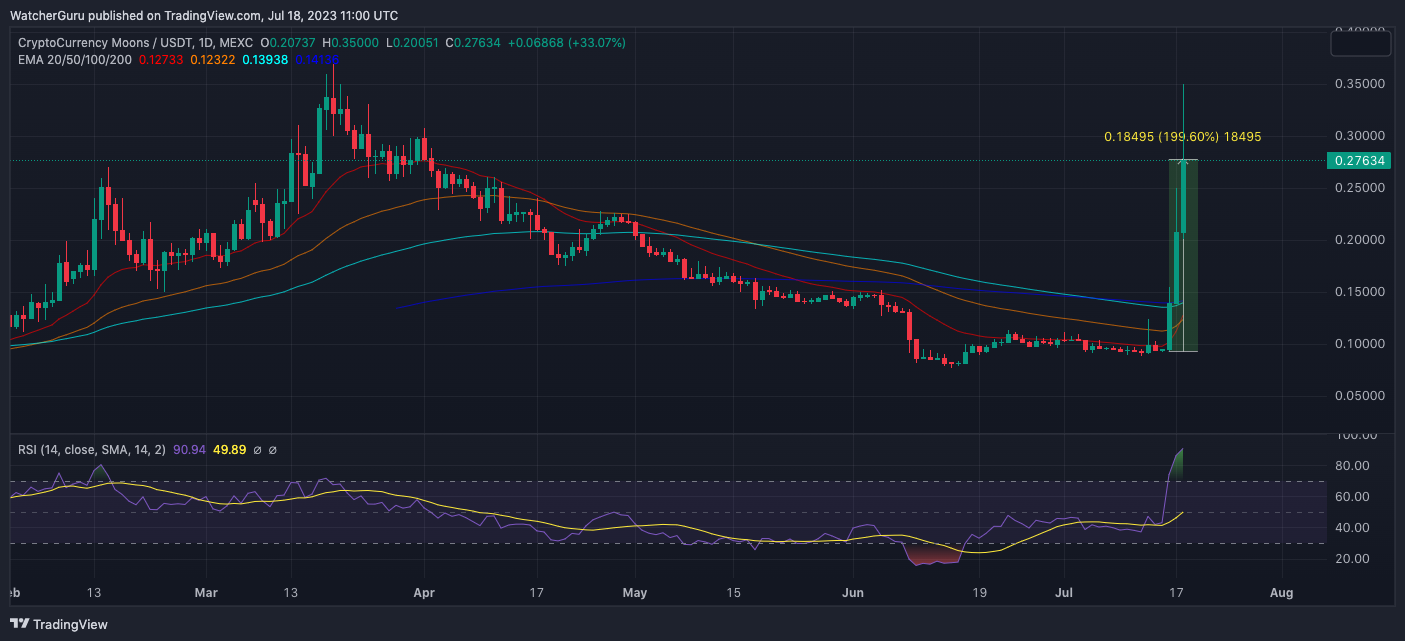 Also Read: ARK Sells ~250,000 Coinbase Shares Amid Staking Vulnerability
Another prominent subreddit, r/FortNiteBR, has over 2.6 million users. Its Bricks token [BRICK], is distributed as a reward for contributions. From yesterday's low of $0.0101, the asset has inclined by 241.58% to $0.0345.
Also Read: Indonesia to Launch Its Crypto Exchange This Month
What triggered this rally?
A couple of days back, a post on the r/CryptoCurrency subreddit brought to light that the platform's terms of service have changed. It pointed out that "verified virtual goods like avatars and Reddit Community Points can be sold!" The poster asserted that this was "a major development" for Moons. Consequentially, prominent crypto exchange Kraken acknowledged the development. Making the case for a potential listing, Jimbo from Kraken Support posted,
"We are always open to adding new digital assets to our exchange!"
Also Read: U.S. SEC, CFTC Can Work Together on Crypto Rules: Caroline Pham
Chalking out what to look forward to in the coming months, Bobby Ong, the Co-Founder and COO of CoinGecko posted on recent a Twitter Thread,
"Both tokens increased at the speculation of the changes coming at Reddit. No one knows exactly what is happening, but Reddit deprecating Web2 Coins & Awards while allowing trading of their Web3 CPs could be something to monitor in the coming months."