Bitcoin's stablecoin supply ratio [SSR] recently created a 2023 high. This ratio compares the coin's market cap against the aggregated market cap of all stablecoins. On July 2, this metric peaked at 8.7. Without being able to sustain at the said level, the SSR initiated a downtrend and flashed a value of 8.08 at press time. Usually, low SSR values are deemed to be healthy, for they indicate high stablecoin supply. Thus, it can be contended that the current downtrend is typically setting the stage for the buying pressure to re-sprout, making way for a potential price recovery.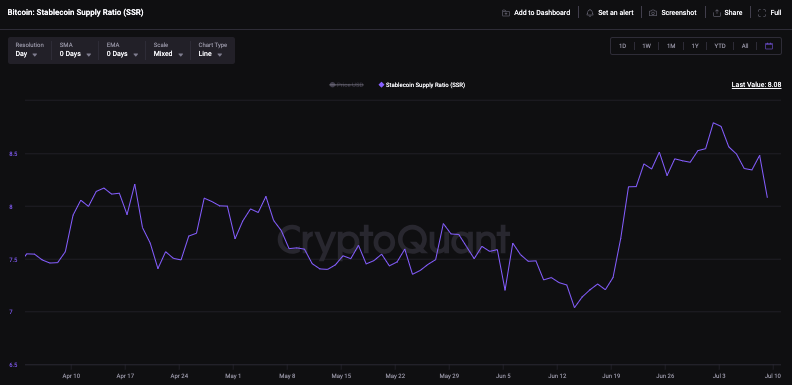 Also Read: Ethereum: Is a 'Good' Buying Opportunity in the Making?
Bitcoin, Alts register inflows: Institutional interest in-tact
Further adding to the optimistic outlook is the institutional behavior. CoinShares' latest weekly report brought to light that Bitcoin related investment products registered an inflow of $132.8 million. It is interesting to note that the total crypto inflows stood at $136 million. The largest asset contributing the most further demonstrated that investors still continue to favour BTC over Altcoins. Ethereum along with Litecoin, Solana, XRP, and MATIC registered minor inflows in the $0.5 million to $3 million bracket. Institutions, however, washed their hands of Cardano. Specifically, ADA registered outflows worth $1.3 million.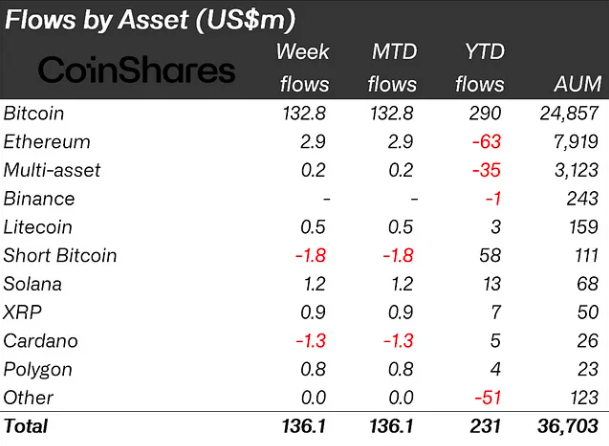 Also Read: Ordinals Renewed Bitcoin 'Building Culture': Ethereum Founder
The latest figure has brought the last 3 consecutive weeks inflows to $470 million. This, in turn, has "fully" corrected the prior 9 weeks of outflows. As a result, the year-to-date flows to now stand at a net positive $231 million. Investors, however, need to be on their guard at this stage, owing to the "seasonal effects." Elaborating on the same, CoinShares' Head of Research James Butterfill wrote,
"Trading turnover has slowed though, with investment products totalling $1 billion for the week compared to $2.5 billion average in the prior 2 weeks. These lower volumes may be due to the seasonal effects, where lower volumes are typically seen during July and August."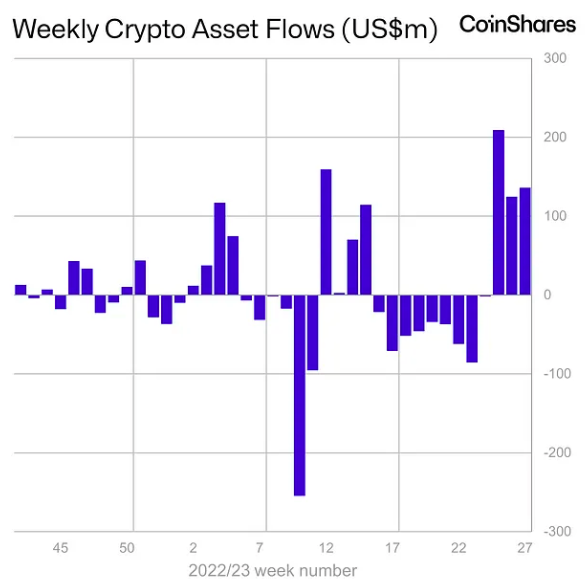 Also Read: $35 Billion Crypto SPAC Deals Remain 'Incomplete'