During the second bull peak of 2021, most cryptos rallied along with Bitcoin when it created the $69,000 peak. Along with the price of assets, even the funds locked on DeFi protocols like Uniswap climbed highs. Such was the state of Vechain too. Back in December 2021, the TVL on the platform stood as high as $35 million. Then, during the bear market onset, this metric noted a sharp fall. By June 2022, the number was hovering 89% lower, around $4 million. Leaving aside one recovery attempt, the TVL kept shrinking. At press time, the value of all the assets locked on VeChain was only worth $1.13 million, down 97%.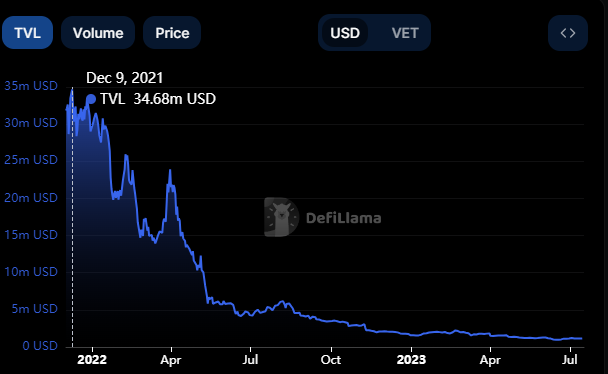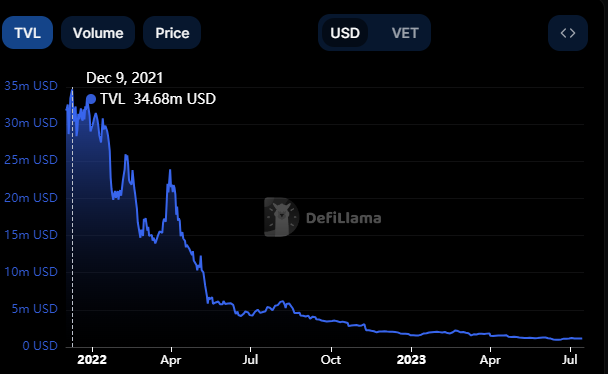 Currently, VeChain has only two protocols, both of which fall under the DEX category. Vexchange, the decentralized swap platform, contributes a 2/3rd of the TVL share. VeRocket, the token exchange platform, on the other hand, has the remaining 1/3rd say. Over the past month, the value of funds locked on both protocols has inclined by 11% and 32% respectively. However, this has failed to alter the macro-TVL catastrophe.


Also Read: Shiba Inu: Here's How ShibaSwap Fares Against Uniswap in 2023
VET up 34%
Amid the hard-hit TVL landscape, things did not look crystal clean for VET on the mid-term timeframes. However, on shorter timeframes, the state of affairs was seen improving. On the monthly window, for instance, market participants have been less active. However, on the weekly, there has been a significant improvement registered.
Likewise, on the market cap front, VET's dominance has been on a bearish trend on the half-yearly window. However, from the low created last month, there has been an improvement.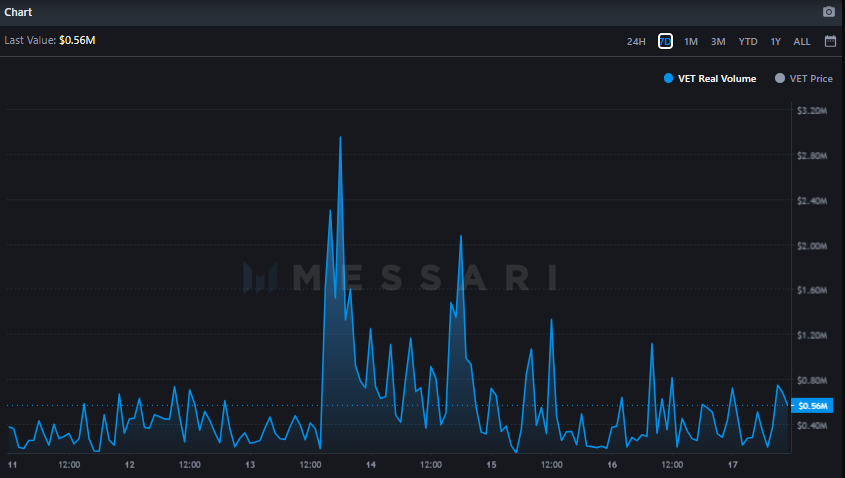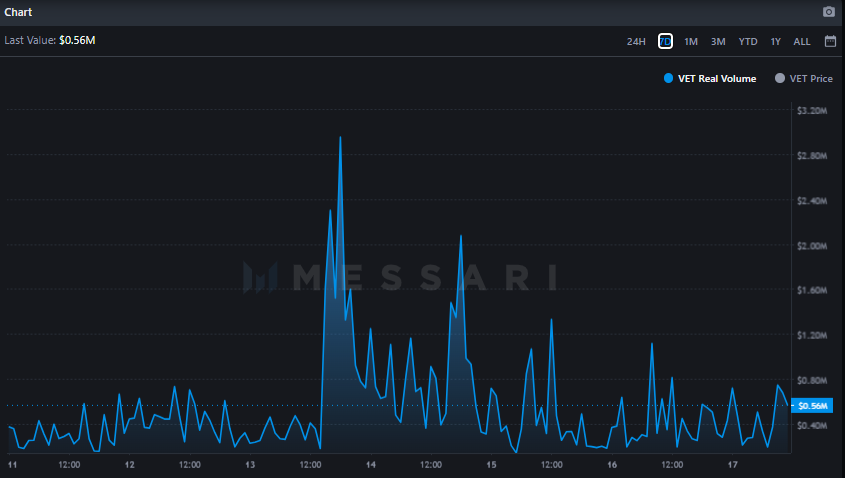 Likewise, on a short-term 4-hour chart, an incline has already been initiated by VET. From its mid-June low of $0.0143, the asset is already up 34%. At press time, VET was seen exchanging hands at $0.01923, firmly clasping onto the uptrend support line.