The cryptocurrency ecosystem faced significant challenges in 2022, majorly due to the collapse of Terra, which ticked off a market downturn. Even after a year passing since the network crash, the creator of Terra, Do Kwon, has been detained in Montenegro. Along with various charges in different jurisdictions, Montenegro has accused him specifically of document forgery.
In a recent hearing, both Kwon and Han Chang-Joon, Terra's former chief financial officer, were ordered to pay up to 400,000 euros, about $437,240 each. Kwon mentioned that his wife is expected to make the payment. In addition, he admitted to owning an apartment unit in South Korea. However, when questioned by the judge in the presence of the media, Kwon declined to disclose further details regarding his assets.
More recently, the Seoul Southern District Court agreed to the prosecutors' request to freeze 233.3 billion won in assets. This amounts to around $176 million, belonging to Kwon. Additionally, authorities have denied him access to his apartment unit in Seoul. His valuable possessions and monetary deposits have been seized. These measures have been taken as part of the ongoing legal proceedings against him.
Terra: Meanwhile, LUNC staking records new highs
A prominent member of the Terra Classic community, Rex Yeller Belly, informed that the staking of LUNC Terra Classic's native token reached a new milestone. Currently, there are 970,351,935,248 tokens locked up in staking contracts, indicating a significant increase in staked coins.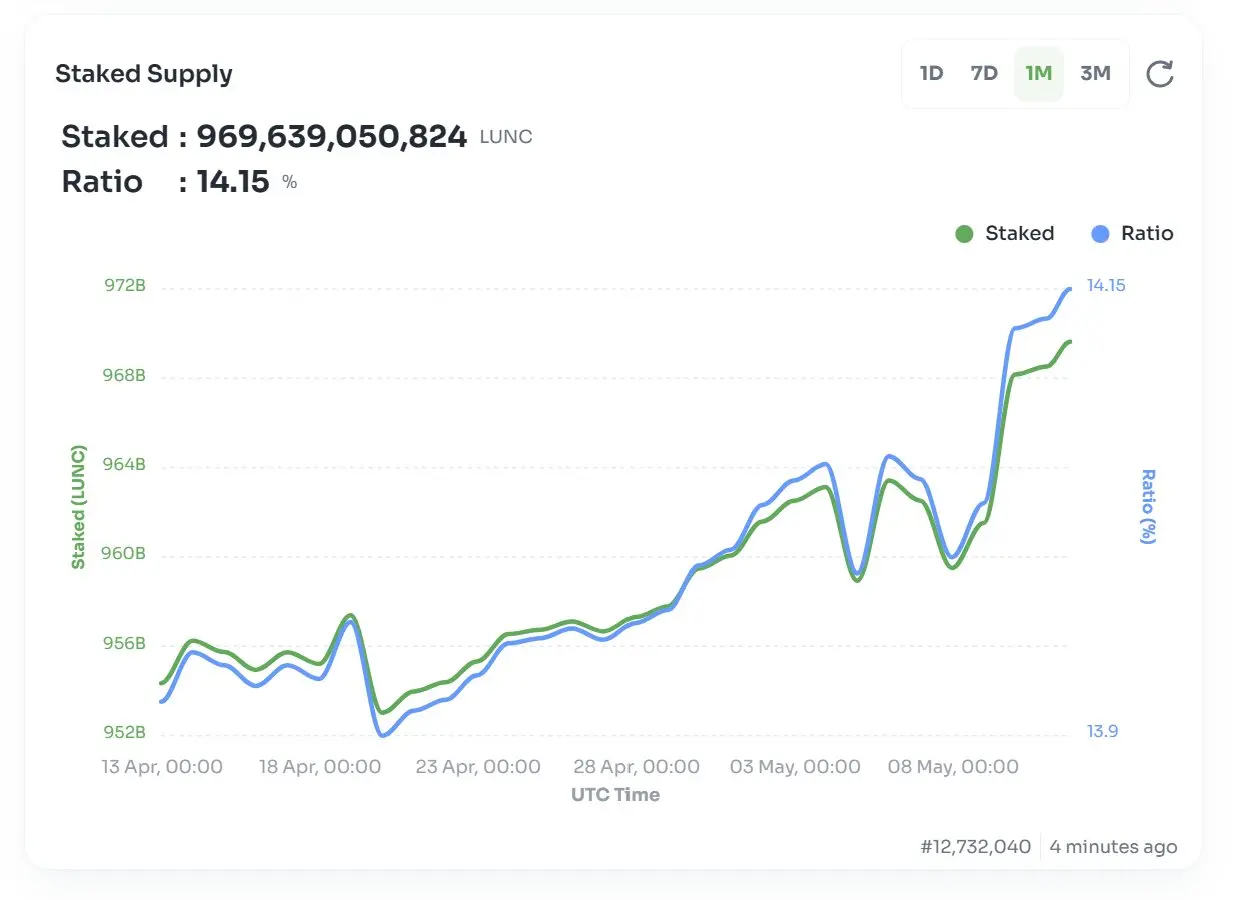 The current staking ratio stands at 14.15%. Therefore, the LUNC community is eagerly awaiting the landmark of one trillion token-staked in the near future. The new all-time high in the amount of staked LUNC tokens is indicative of the optimistic sentiment prevailing among investors concerning the future outlook of the Terra ecosystem. However, LUNC was trading for $0.00008506 with a 6.72% daily drop.