It is a preconceived notion that the West plays the most critical role in determining the directional bias of the price of crypto assets. However, when it comes to Dogecoin, that narrative has been changing of late. As depicted in the chart below, the East's transaction share has overshadowed the West's share a handful of times in the past fortnight. In fact, on one particular day, the East/West ratio stood at 67/33.

Also Read: When Will Shiba Inu Reach 1 Cent?
Dogecoin Cumulative ROI: Region-Wide Analysis
On the Year-to-Date front, Dogecoin is currently down 5.6%. Velo Data's numbers pointed out that DOGE's cumulative ROI during Europe's trading hours [purple] has been in negative territory for most of 2023. In fact, the state has only worsened in H2.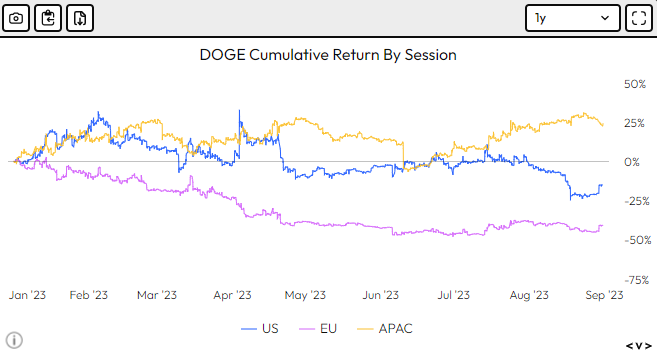 During the first few months, when DOGE rallied along with Bitcoin, the market predominately had buyers from the U.S. [blue] and Asia Pacific [yellow] regions. However, in Q2, U.S. buyers started sidelining, and the ROI during Western trading hours slipped into negative territory.
The Asia-Pacific region's tale has been the most successful one so far. Only in June, for a brief period, did the ROI drop into negative territory. Other than that, it has only been oscillating in the positive region. In fact, significant upward strides were registered by APAC in Q3. Specifically, this region's cumulative session return figure stood at 24.28% at press time, when compared to the U.S.'s -14.79% and the EU's -40.69%.
Also Read: Shiba Inu: SHIB to Hit $0.001 If Its Market Cap Touches $550 Billion?
DOGE's average sentiment score continues to be neutral. However, given the strong correlation it shares with Bitcoin and the rest of the market, its price could continue correcting. Nevertheless, traders and short-term holders can consider participating in the Dogecoin market during Asian trading hours to benefit from the ongoing buyer bias and positive return figures.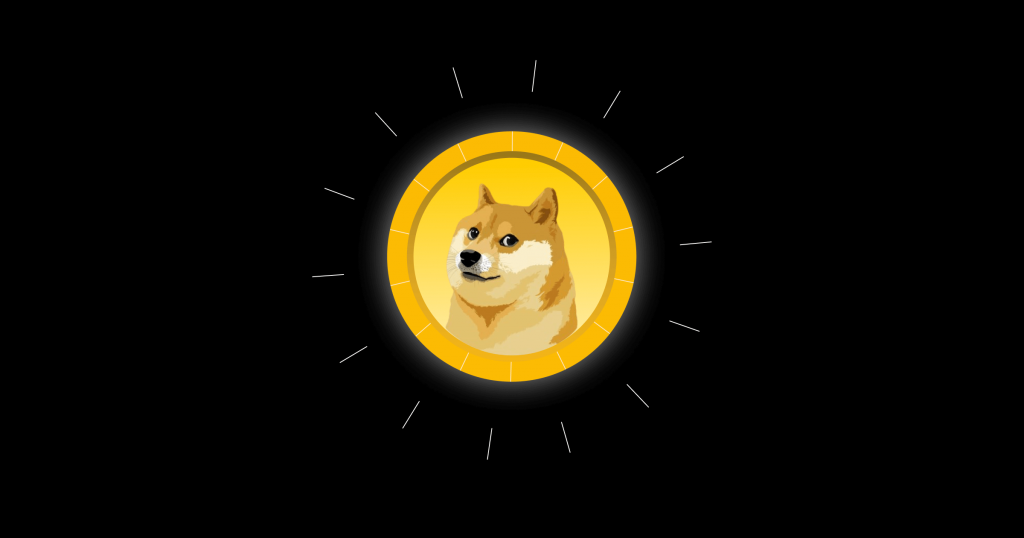 Also Read: CBDCs: 130 Countries Controlling 98% GDP are Exploring e-Currencies