The original meme coin can't seem to get enough. At press time, as per the data by Whalestats, Dogecoin was the most traded coin in the last 24 hours. The data from Whalestats aggregates the activity of the top 1000 BSC whales.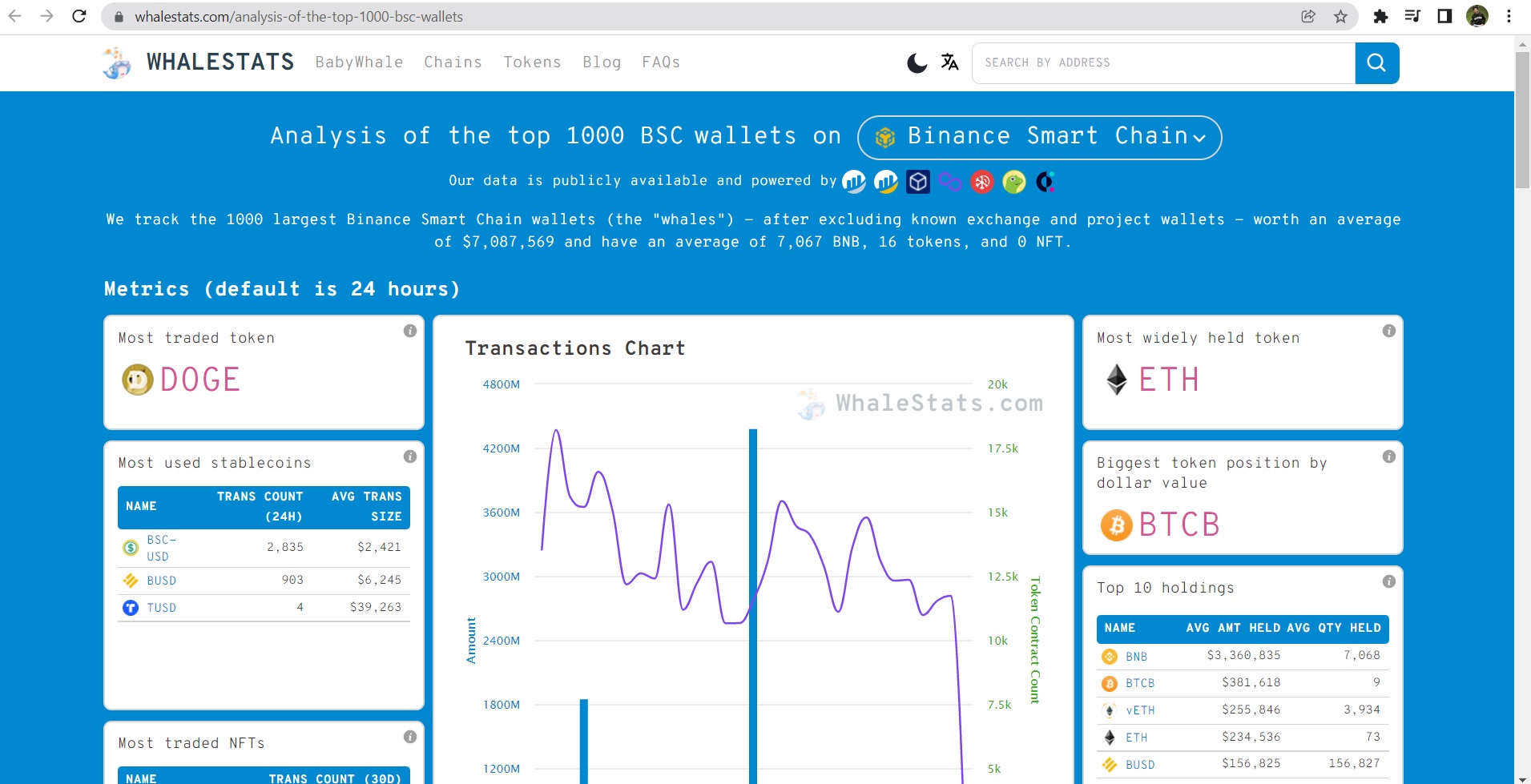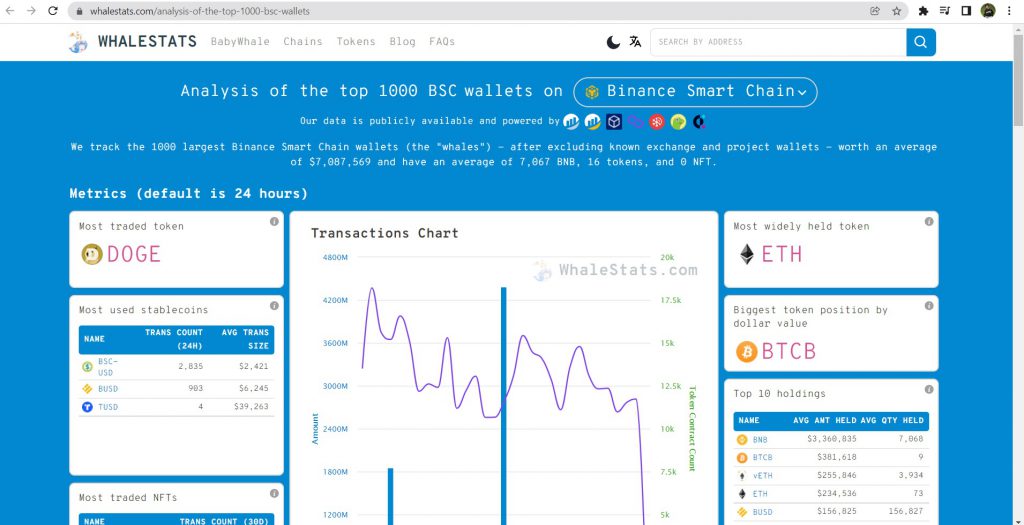 This should come as no surprise as Tesla recently announced that it would accept payments in Dogecoin for its merchandising products. The announcement was made by Tesla founder Elon Musk's twitter handle on the 14th of January, 2022. Elon has been a big supporter of the DOGE for quite some time now. In his own words, while addressing how fate loves irony, he said "..the currency that was invented as a joke, becomes the real currency."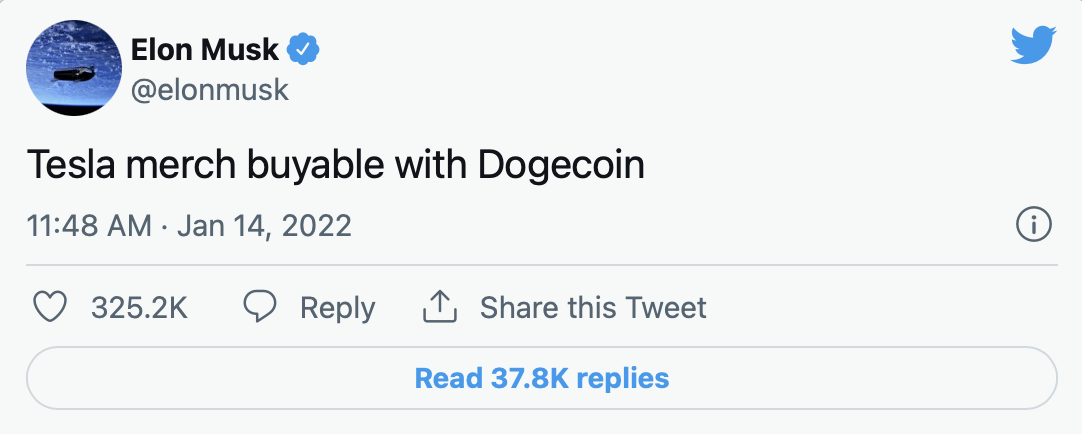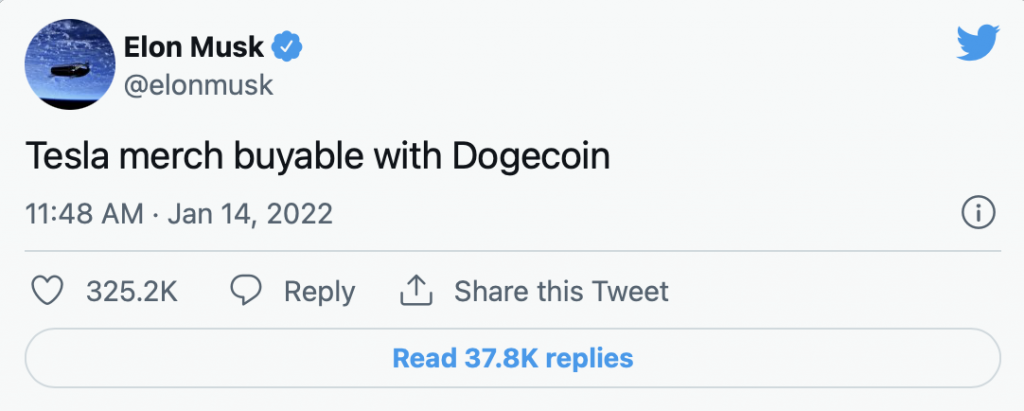 What does this mean Dogecoin's future?
The acceptance of Dogecoin for payments at Tesla is a big step ahead for the cryptocurrency world. Tesla is the first tech giant to accept a form of crypto as payment for its products. This will undoubtedly prove helpful in propelling the crypto movement to new heights. Although only a few items are currently accessible for purchase using Dogecoin, many more products may be added in the near future.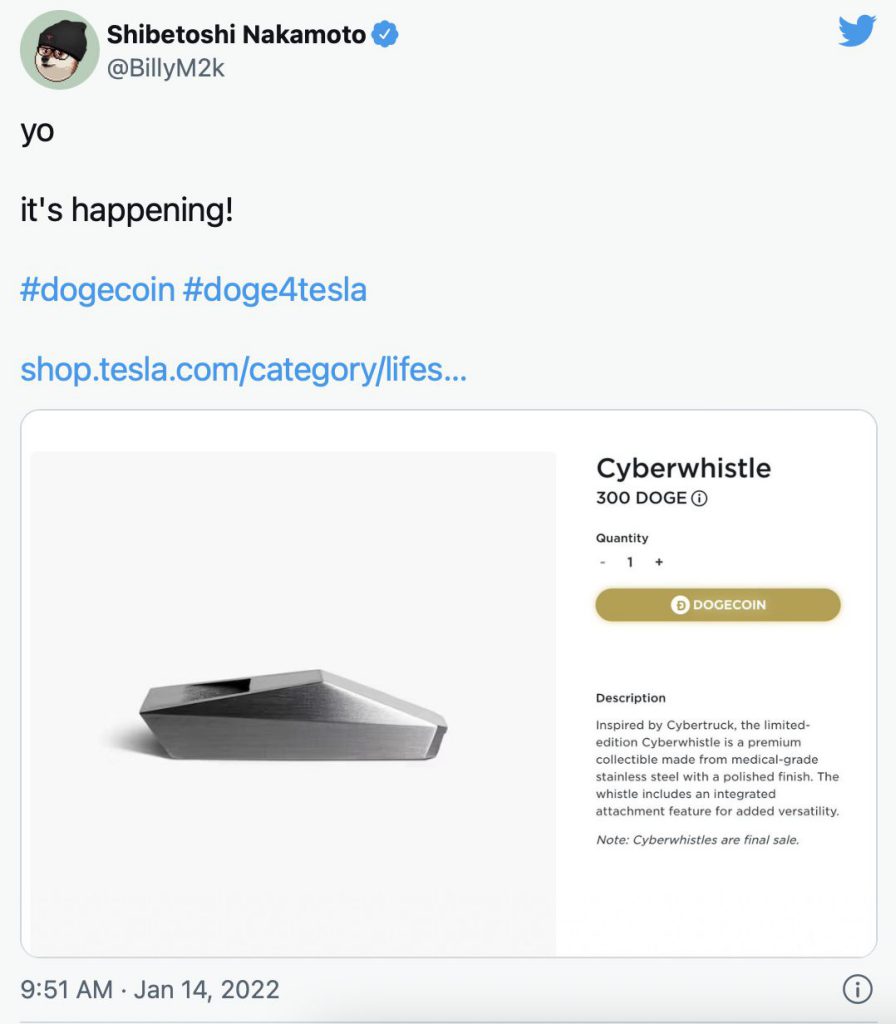 The move was applauded by both Dogecoin fans and crypto fans alike, as it opens the door for other companies to consider accepting cryptocurrencies as a mode of payment.
To the moon?
Elon's tweets have been notorious for propelling DOGE's popularity and hype and this is not the first time that his tweets have had the DOGE metrics swaying to the top. The memecoin skyrocketed to double digits in December of 2021 when Elon tweeted that Tesla was considering accepting Dogecoin as a mode of payment. Although the December hype was short lived, it has now been made official that Tesla would indeed accept DOGE as a mode of payment for its merch.
At the time of this article, DOGE is trading at $0.16.