Tesla finally made it official. Elon Musk's favorite cryptocurrency, Dogecoin [DOGE] is now accepted for payments in Tesla.
Over a month ago, Musk announced that Tesla would be trying out DOGE as a potential method of payment. Following this, both Musk and the firm kept it low-key. Earlier this week, Tesla's secrets were out of the bag. A Twitter user noted that Dogecoin was part of Tesla's payments page. While the community was awaiting official confirmation, Tesla rolled out a support page solely for Dogecoin.
Dogecoin can be used to buy an array of things on Tesla, however, electric cars weren't one of them. Yet, customers were allowed to purchase the quad bike for children priced at $1,900 with the meme coin. Apart from this, the Cyberwhistle was listed for 300 DOGE.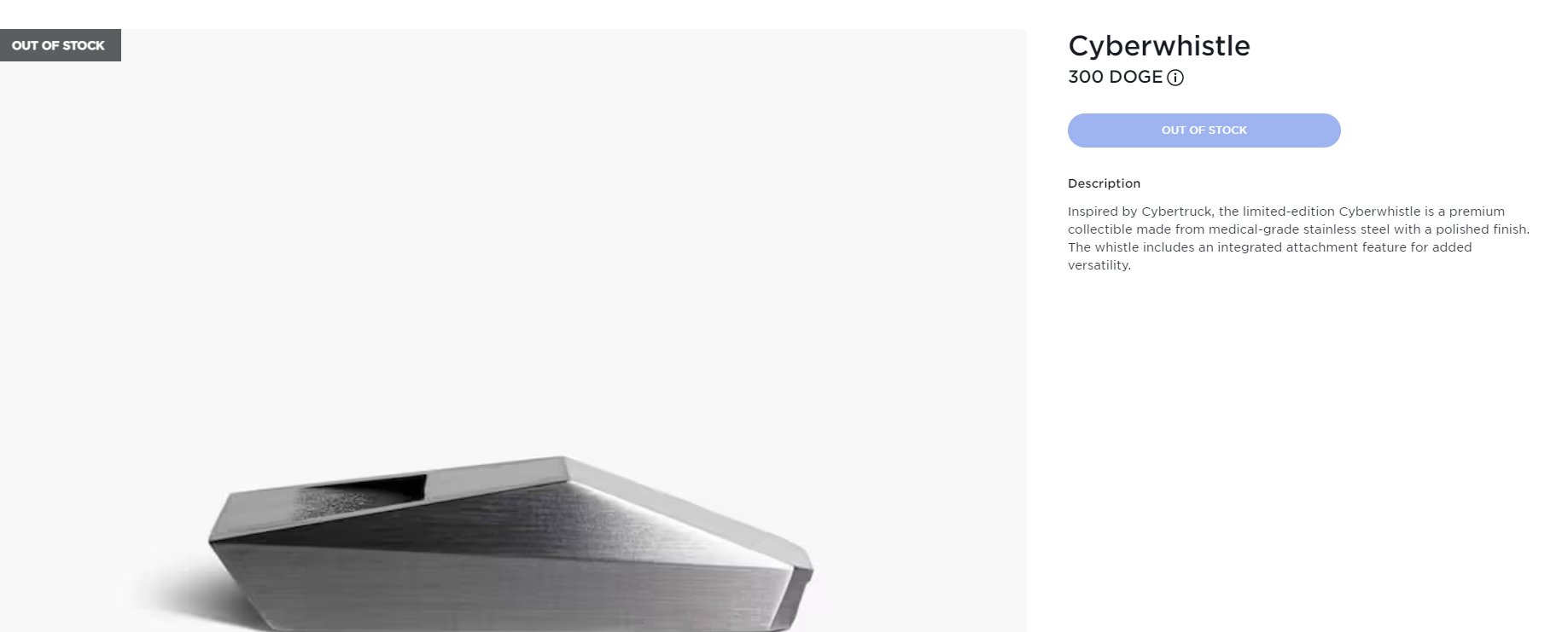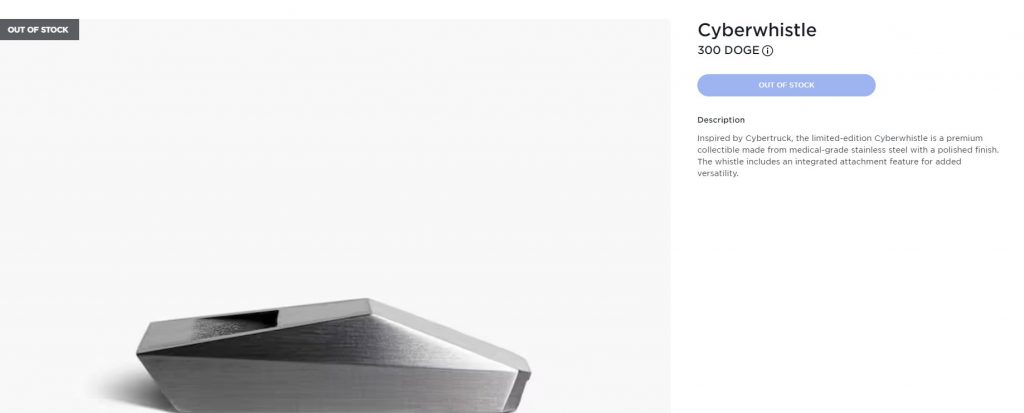 Users who make purchases with DOGE would require a Dogecoin wallet. During check out, the payments page would display the Tesla Dogecoin wallet address in both an alphanumeric code and a QR code. This way, users can easily connect and transfer funds from their respective Dogecoin wallets.
Unlike other items, purchases made in DOGE would be touted as a final sale. No items bought in DOGE can be exchanged, returned, or canceled.
Furthermore, the firm affirmed that DOGE was the only cryptocurrency accepted on Tesla. The support page read,
"Tesla only accepts Dogecoin. Tesla cannot receive or detect any other digital assets. Ensure you are making your purchase with Dogecoin. Sending any other digital assets may result in the assets being lost or destroyed. Non-Dogecoin digital assets sent to Tesla will not be returned to the purchaser."
Dogecoin [DOGE] soars by 11% post Tesla announcement
While all the other coins in the market were drowning the red rea, DOGE was seen pocketing gains. During the time of writing, DOGE had surged by a whopping 11.95%. The OG meme coin was trading for $0.1926.
The community was elated post this news. The potential purchases in DOGE on Telsa could give the meme coin a much-needed boost in the coming days.