As per the data on Blockchair, Dogecoin (DOGE) has reached a new milestone of crossing 5 million wallets. At press time, DOGE had a total of 5.04 million wallet addresses. Given the regulatory scrutiny that the crypto industry is surrounded by, it is surprising to see DOGE continuing to grow.

A few people might find the rise of Dogecoin comical. However, its rise is a sign of the continued appeal of inclusive, user-friendly digital tokens that appeal to a wide range of users.
Despite the increase in wallets, Dogecoin (DOGE) was not spared from the market's plumet. DOGE is currently down by 2.1% in the last 24 hours and by 5.5% in the previous week. However, historical data points to DOGE potentially rallying by 30% very soon. Let's take a look.
Will Dogecoin rally soon?
Over the past six months, DOGE's price has been fluctuating within a set range, with seasonal jumps as volatility rose. This accumulation pattern suggests that DOGE might soon finish the current bounce cycle.
The $0.065 macro-support level has been tested three times already in 2023 and six times in the previous eight months. Every time Dogecoin's price has gotten close to this buyer congestion zone since November, DOGE has been pushed at least 30% north. A 30% rise would mean that DOGE could reach somewhere around $0.0880.
According to PricePredictions' machine learning algorithm, DOGE will continue to fall throughout the month. The platform forecast's DOGE to reach $0.063992 on June 30.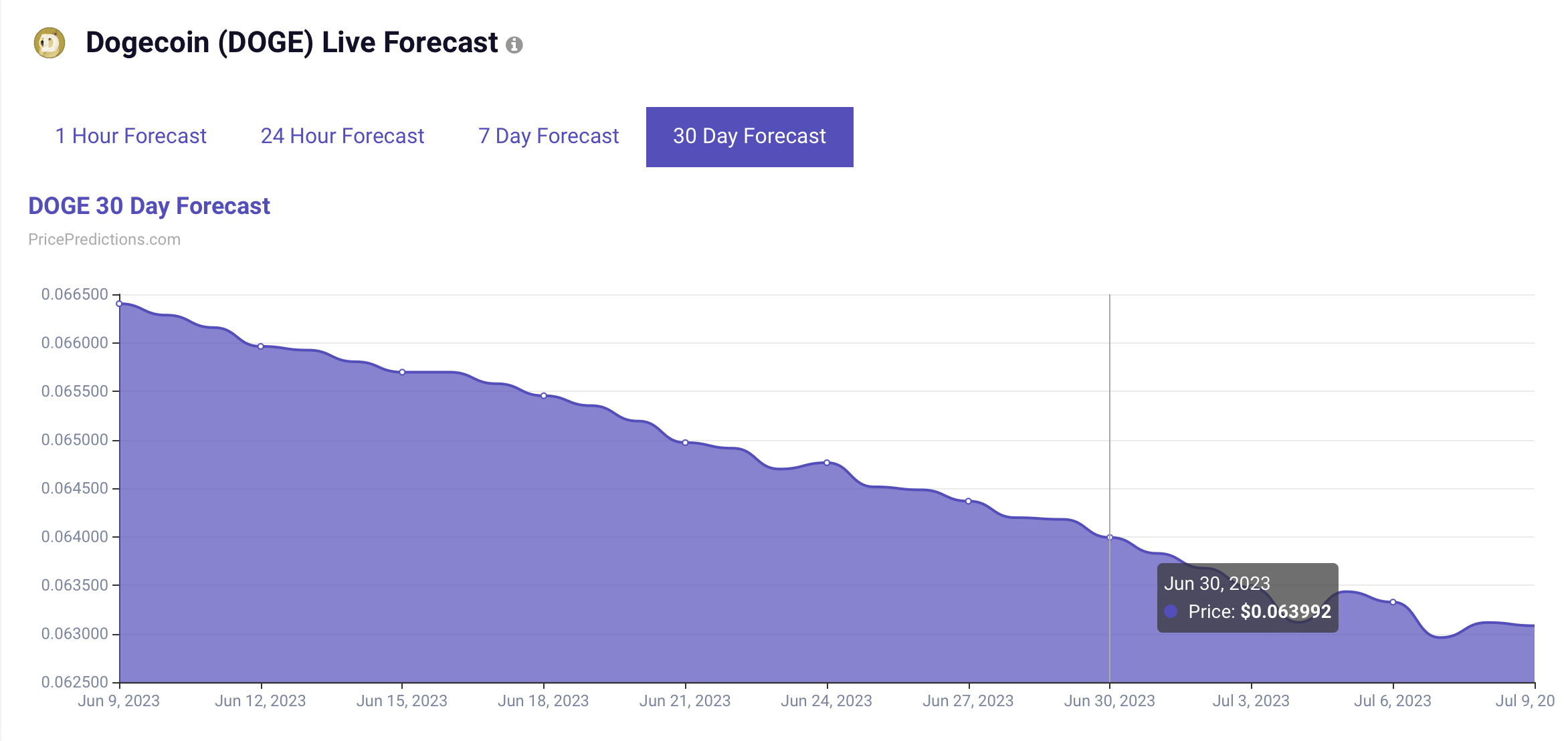 Dogecoin (DOGE) is currently facing resistance at around $0.70002, with support at $0.06664.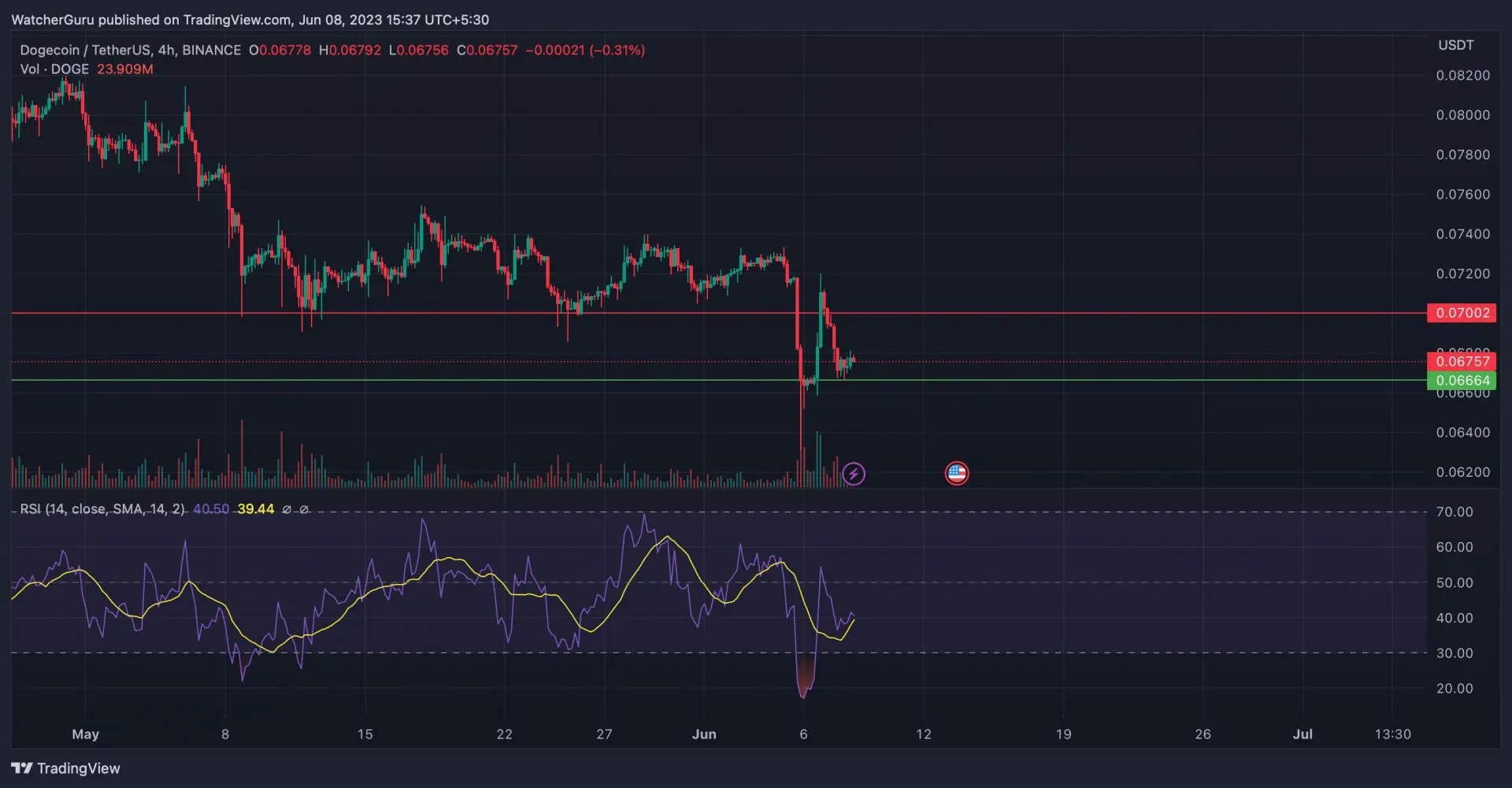 At press time, DOGE was trading at $0.06757, down by 0.2% in the last hour. Moreover, the original memecoin is down by a whopping 90.75% from its all-time high of $0.731578, attained in May 2021.