Elon Musk purchased Twitter for $44 billion and several changes are expected to be made to the social media platform. Musk repeatedly mentioned he stands for "free speech" and no voice from both sides of the aisle should be silenced. In addition, the billionaire is now free to make changes to the social media giant and investors are asking the entrepreneur to activate the 'Dogecoin emoji' on Twitter similar to the 'Bitcoin emoji'.
Top Dogecoin influencer Matt Wallace has urged Elon Musk to consider activating a 'Dogecoin emoji' for Twitter. Musk tweeted about keeping Twitter DMs safe and secure with end-to-end encryption to prevent hackers from accessing them.
Read More: Will financial regulators bring down Elon Musk and his Twitter acquisition?
"Twitter DMs should have end-to-end encryption like Signal, so no one can spy on or hack your messages," tweeted Musk. Wallace, replied asking Musk to also consider making a 'Dogecoin emoji' on Twitter similar to the 'Bitcoin emoji'. "Can you please give #Dogecoin it's own emoji like #Bitcoin :)"
A user replied to Wallace thanking him for bringing it up to Musk's notice. "Yeeeeeesss!!! Thank you @MattWallace888 @elonmusk. Please, I've been waiting for this emoji to come true. It will be so much fun and you would be the man that made it. Thank you for making the world a better place."
Musk regularly interacts with Wallace through tweets and replies and it is sure the billionaire has seen the request. However, it is not known if a 'Dogecoin emoji' for Twitter will be activated anytime soon. Nonetheless, Musk has not confirmed anything about the request yet and we'll have to wait and watch if a 'Dogecoin emoji' for Twitter will be activated or not.
Read More: Did Dogecoin help Bitcoin break above $40k?
Dogecoin Dips Days After Elon Musk Purchased Twitter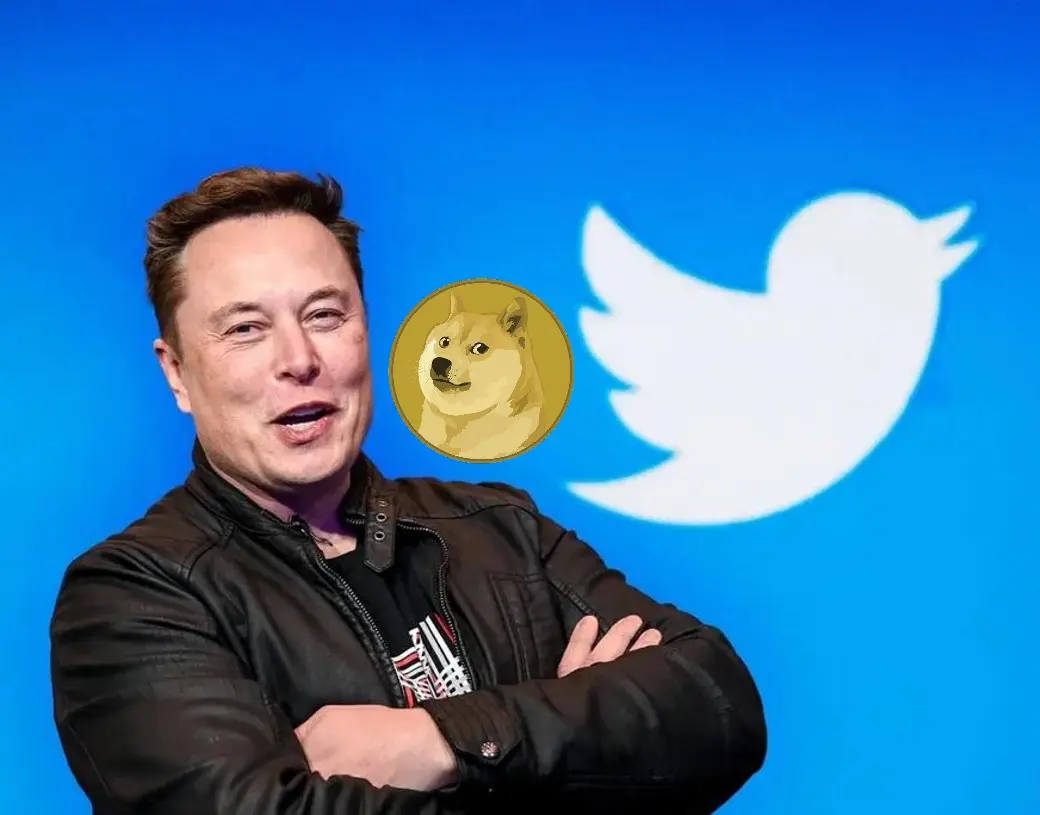 Dogecoin spiked +30% hours after Elon Musk's bid to purchase Twitter bared fruits and the meme-coin displayed extreme bullish sentiments. However, Doge saw a drastic dip in price yesterday as it plummeted -10% in the indices. Even today, the coin is trading in red and wiped away all profits generated from the 'Elon Musk buys Twitter news'.
Read More: What Elon Musk Buying Twitter Would Mean For Dogecoin
Also, the crypto market is trying to recover from the slump yesterday after Bitcoin again fell below the $39,000 mark. Moreover, BTC is now just above $39K and is clawing back to go beyond $40,000. The market conditions are unstable and a dip is expected.
At press time, Dogecoin was trading at $0.13 and is down -2.3% in the 23-hours day trade. Above all, Dogecoin is -80.7% from its all-time high of $0.73, which it reached in May last year.