Dogecoin had a fabulous run in early 2021 after Tesla CEO Elon Musk announced he invested in the meme coin. DOGE quickly breached the $0.01 mark and skyrocketed to $0.73 in less than five months post his announcement.
Musk repeatedly talked and tweeted about Doge attracting millions of new and first-time investors into its fold. However, the new investors are currently facing losses as Dogecoin is plummeting in price since May 2021 never to recover.
Also Read: Shiba Inu: How Much 'Percent' Must SHIB Rise To Reach $0.01?
Investors are eagerly waiting to see Dogecoin breach its resistance level of $0.1 but the meme currency is moving at a snail's pace. The inaction in price movements is testing the patience of investors who are holding a bagful of DOGE for months and seeing no gains.
In this article, we will highlight when Dogecoin could breach the $0.1 level and move forward in the indices.
Also Read: How Shiba Inu Made the Average Investor 'Dream' Of Making $1 Million
Dogecoin To Breach $0.1 In 2024?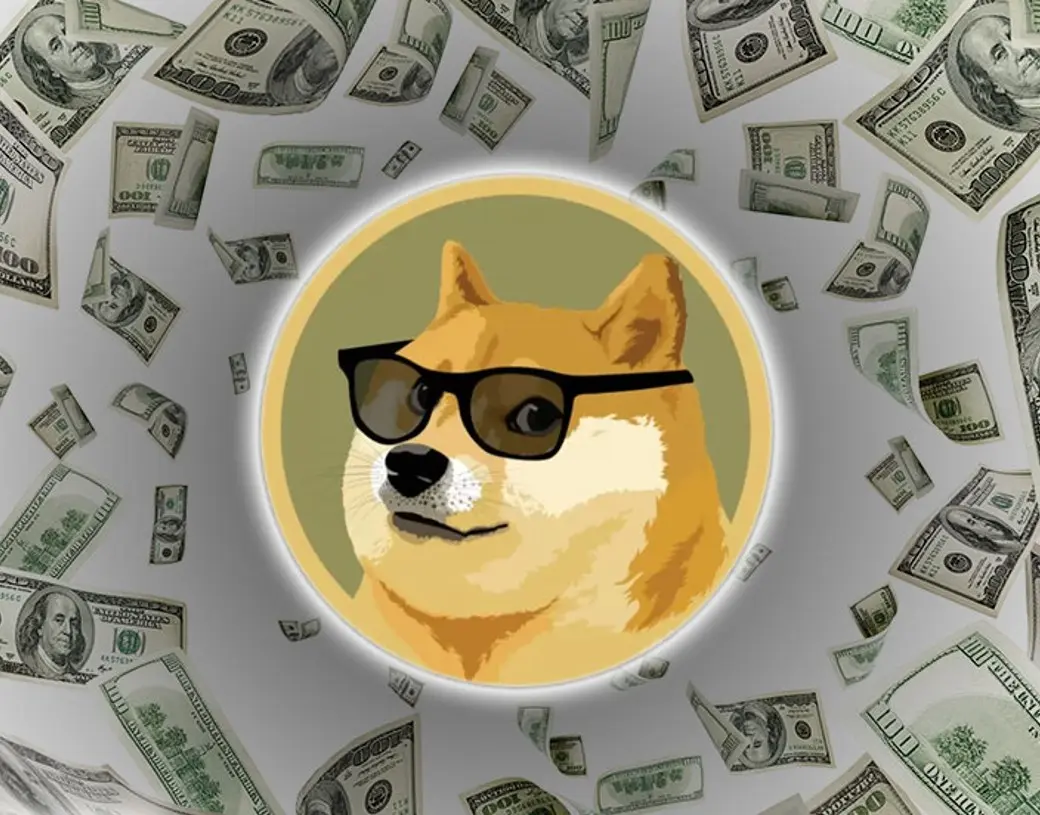 Analytics and on-chain metrics price prediction firm CoinPriceForecast estimated that Dogecoin might not breach $0.1 in 2023.
According to the forecast, Dogecoin could reach a maximum high of $0.0945 this year and fall short of touching $0.1. It is estimated that DOGE could end December 2023 by trading at $0.0846 levels.
CoinPriceForecast estimates that Dogecoin could breach $0.1 only sometime in mid-2024. According to the estimations, Doge could touch $0.1 in Q2-Q3 of 2024 before retracing in price to $0.09.
Also Read: Shiba Inu: How $3,000 Can Fetch You $2.5 Million if SHIB Hits $0.01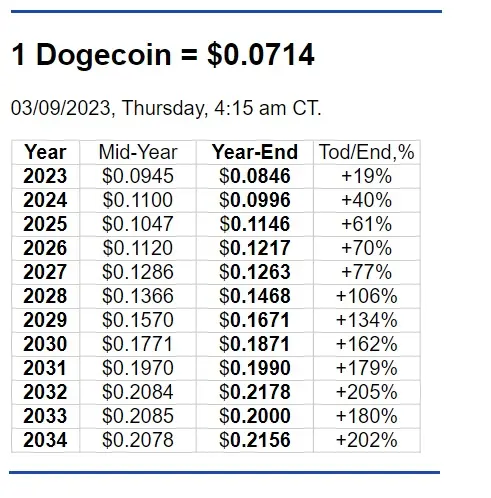 Therefore, Doge crossing $0.1 and trading above it might not be possible even in 2024, predicts the analytical firm.
Musk's recent tweets about Dogecoin are not making the cryptocurrency spike in price anymore. In addition, the DOGE-1 space rocket launch date is yet to be announced making the meme coin's hype fizzle out.
Also Read: Shiba Inu: $10,000 Becomes $170,000 in 30 Days With Shibarium's PawSwap
At press time, Dogecoin was trading at $0.071 and is down 2.7% in the 24 hours day trade. DOGE is also down 90.21% from its all time high of $0.73, which it reached in May 2021.