Bitcoin is hovering around the $21,500 mark on Monday after it slipped to $20,500 on Friday during the crypto crash. BTC is experiencing a slight recovery, and the momentum is bringing positivity into the markets. Also, dormant Bitcoin addresses, which rarely transact after buying BTC, have reached an all-time high this month. The number of inactive Bitcoin wallets is steadily growing through all the market's ups and downs.
Also Read: Analyst Predicts Ethereum may Brutally Crash by the End of 2022
As of August 22, the cumulative dormant wallets that hold Bitcoin have reached 17.87 million, the highest ever recorded. Five years ago, the dormant BTC wallets were 4.81 million, and the numbers have spiked four times in 60 months. The charts on Bitinfocharts show a dramatic spike in static addresses from 2017 to 2022. During the Covid-19 induced lockdowns, BTC dormant wallets were 9 million, and the numbers have doubled in two years.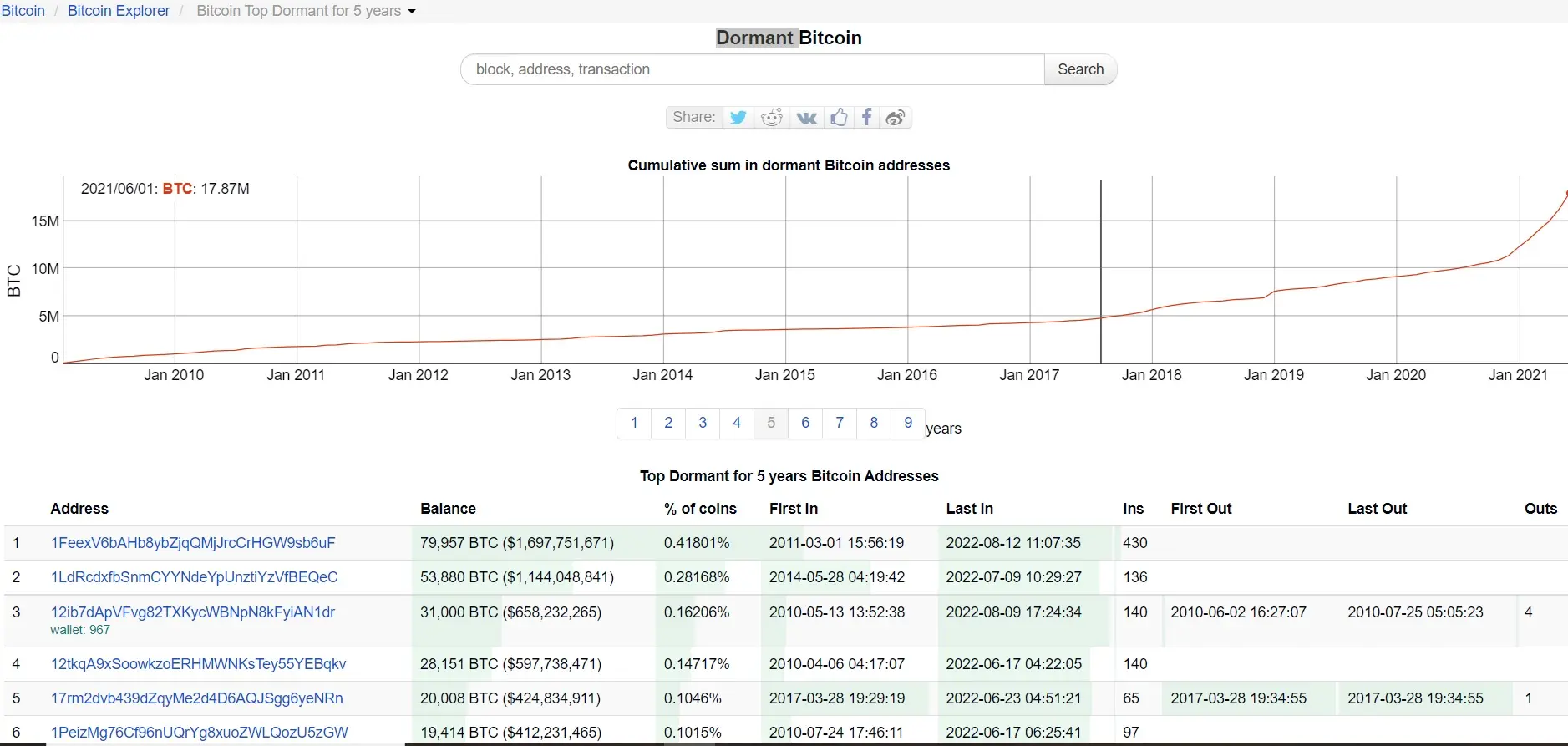 A deep dive into Bitinfocharts shows that the highest static address holds a staggering 79,957 BTC worth $1.6 billion. The top 5 dormant addresses combinedly hold 185,096 BTC worth $3.9 billion. All the top 5 wallets have not moved their BTC for years and are holding it for the long term. The wallets have seen several ups and downs, and none of the volatility seems to be affecting them.

However, not all the dormant addresses are long-term holders, as some addresses are not in use as they have no means to regain their lost seed phrases. Therefore, a handful of dormant addresses fall under this category showing no movement of funds.
Nonetheless, the growing number of dormant addresses indicates that several investors are into the long term than get rich quick attitude.
Bitcoin Prediction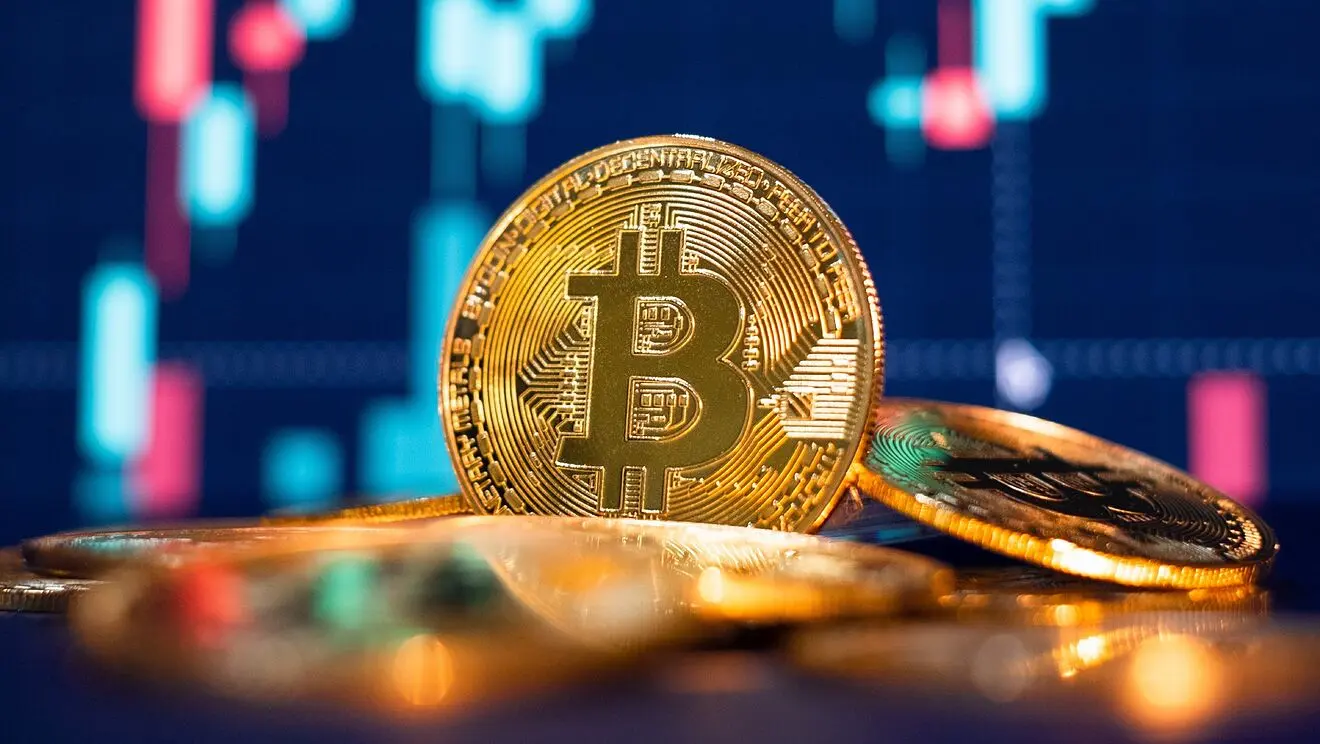 Leading analysts predict that Bitcoin will try to reclaim the $25,000 mark, and its resistance will be tested there. However, not everyone is optimistic about the markets, as JP Morgan CEO Jamie Dimon has predicted that "something worse" will hit the markets and bring them down on their knees.
Dimon predicts a 20% to 30% possibility of a recession, and the markets would react badly. Read here to know more about Dimon's doomsday predictions on Bitcoin and the markets in general. Therefore, if the markets crash, BTC is poised to head south and reach new lows dragging other altcoins along with it.
At press time, Bitcoin was trading at $21,238 and was down 1.4% in the 24 hours day trade.