China's central bank digital currency (CBDC) pilot, powered by the e-CNY app, has made it even more convenient for tourists to explore the People's Republic of China. The new innovation allows tourists to pre-charge their digital yuan wallets using Visa and Mastercard payment options.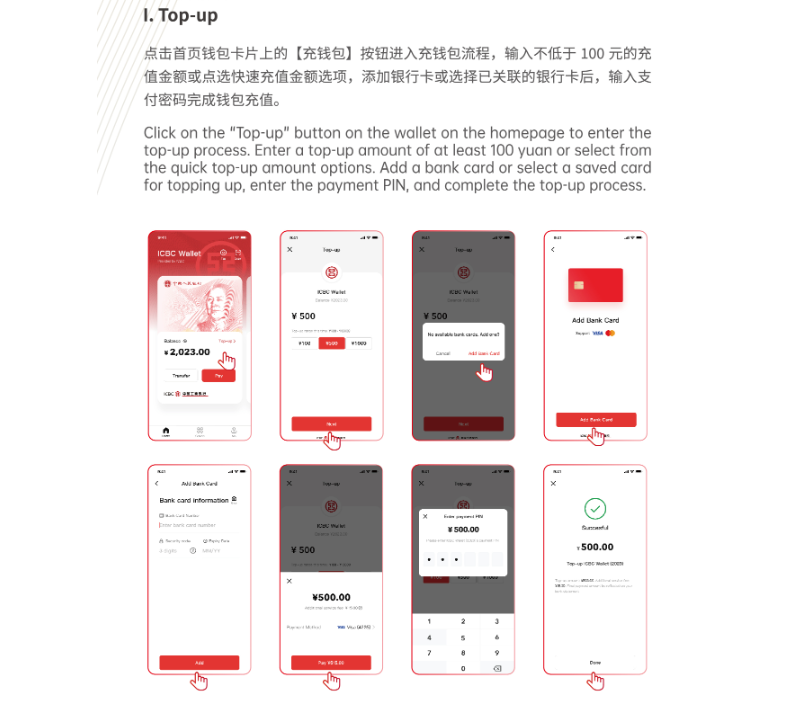 E-CNY app envisions a seamless experience for tourists
The e-CNY app, currently in its pilot phase, caters to both iOS and China-based Google Play Store users. It empowers individual users by enabling them to create and manage their digital yuan wallets. This accessibility ensures that more tourists can enjoy the convenience of digital currency while exploring China.
The latest update to the iOS version of the e-CNY app, released on September 22, brings a new feature to the forefront. Version 1.1.1 now supports top-up services with international card options, specifically Visa and Mastercard.
Also read: Shiba Inu: Mysterious Whale Buys 4.5 Trillion SHIB Worth $33.6 Million
This integration simplifies financial transactions for tourists. It also aligns with global payment preferences, making China an even more welcoming destination.
The release of the updated e-CNY app is impeccably timed to coincide with the commencement of the Asian Games, a major international sporting event.
This strategic synchronization highlights China's commitment to showcasing its technological prowess on the global stage. By offering seamless digital payment options to tourists during such events, China enhances its reputation as a forward-thinking and traveler-friendly nation.