While El Salvador's Bitcoin adoption was a historic moment for cryptocurrencies, several experts claim that there are several complications. Recently, a local economist claimed that the country's plan for bitcoin bonds 'were practically dead', citing a lack of interest among investors.
Speaking to a local news channel in El Salvador, economist Carlos Acevedo said that the planned $1 Billion bond issuance was becoming 'virtually impossible due to low investor demand. He also added that Bitcoin was creating more issues for the country rather than solving them, indicating that El Salvador's relationship with the IMF was in jeopardy. The IMF is known to have reservations against the use of digital assets.
El Salvador President Nayib Bukele seeks to raise about $1 billion from Bitcoin bonds, also known as 'volcano bonds', to further advance the nation's digital asset regime. The securities are to pay an annual interest rate of 6.5% and will be backed by Bitcoin rather than a fiat currency.
However, with Bitcoin's volatile nature, many analysts have indicated structural weaknesses in volcano bonds since a large BTC price drop would increase the possibilities of default. Moreover, the state of BTC's current market further complicates the bond issuance. The initial launch was postponed to September 2022, with the country's Finance Minister citing unfavorable market conditions.
Bitcoin – Boon or Bane for El Salvador?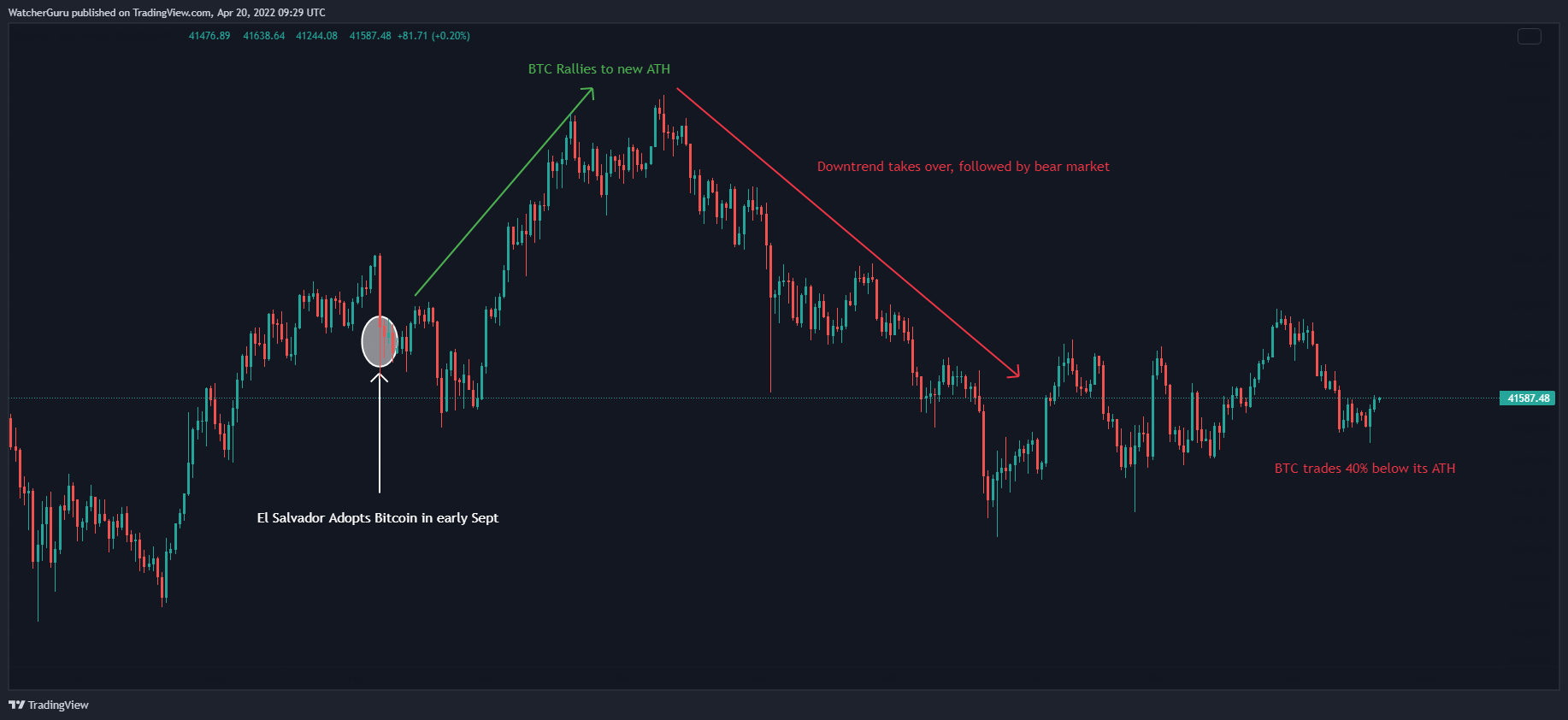 In a landmark moment for the crypto community, El Salvador became the first country in the world to recognize Bitcoin as legal tender. While Bitcoin soared to new heights over the next couple of months, the untimely bear market took over later during the year. Global economic factors such as rising inflation in the US and Russia's invasion of Ukraine have dulled investors' apatite for Bitcoin, with its press-time level down by 40% from ATHs.