Chivo Wallet announced through its official Twitter account that users will be unable to track Bitcoin's price on the App. This announcement is in support of the efforts to curb Bitcoin scalping.
Which translates to:
We had to temporarily disable the option to see the Bitcoin price frozen for one minute.

Unfortunately, many of our users used it for scalping, which is legal, but without the option of a frozen rate.
Scalping is performed by a BTC trader(s) to take advantage of an asset's price fluctuations, especially in low mainframes. Chivo App, El Salvador's Bitcoin wallet, previously allowed its users to 'freeze' the BTC price. This allowed them to compare it to exchange rates.
The Debut of Bitcoin Trading in El Salvador
In September, El Salvador became the first country to adopt crypto as a legal tender. The president, Nayib Bukele, had not anticipated crypto traders exploiting the introduction of crypto to their advantage.
The country that relies on the US dollar as its currency adopted BTC as legal tender, and its government formed Chivo App. This adoption has received mixed reviews. Supporters of this initiative view BTC as a store of value and an effective means of saving.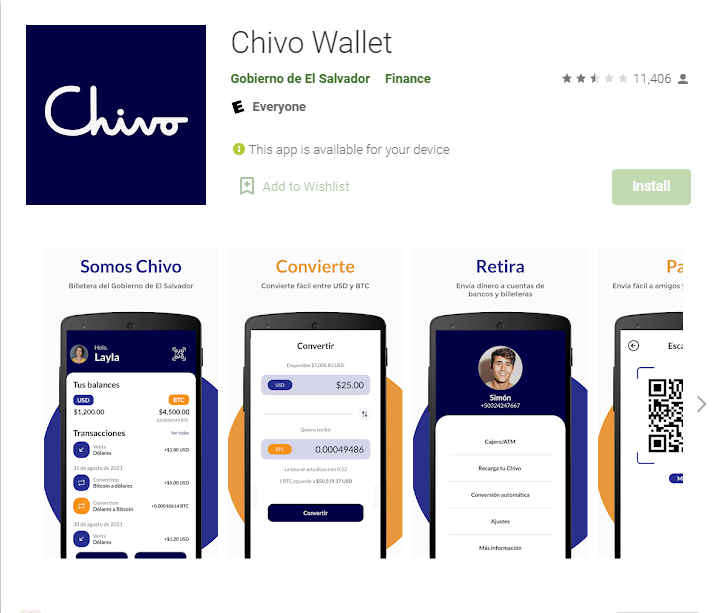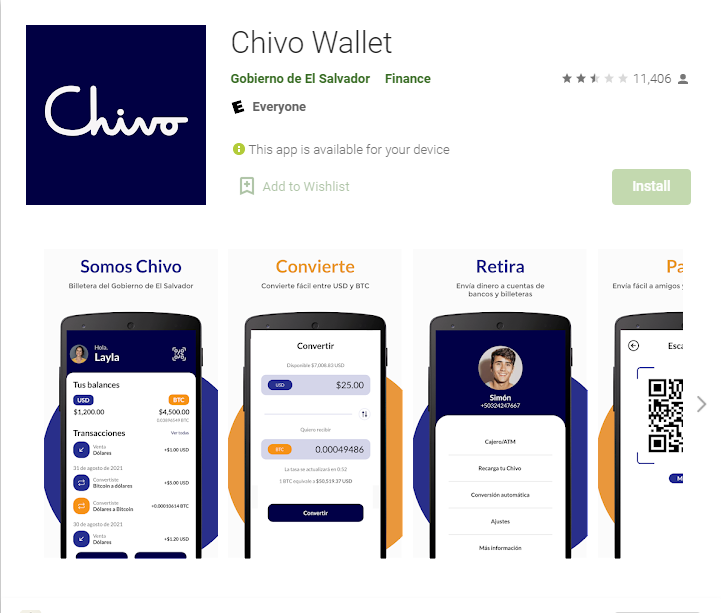 Supporters of the Bitcoin initiative have also argued that the move will help citizens avoid costly fees as a result of remittances from abroad. Last year, these remittances nearly totalled $6 billion. Other citizens have, however, taken to the streets to protest this move.
Given that BTC is prone to price fluctuations, many have felt this move is precisely not a wise one. This is particularly not good for a country that is deep in debt. The government received a $389 million loan from IMF in April 2020. The adoption of BTC could jeopardize the country's ability to start paying back creditors beginning January 2023.
According to the IMF, adopting these cryptoassets also encourages crimes such as tax evasion, money laundering, and funding terrorism. The IMF also warned against the adoption of crypto only when a country can preserve financial efficiency and stability.
The government of El Salvadore came up with the Chivo App to facilitate trading BTC. This App operates with the second layer payment solution lightning network per their BTC law. Since its launch, citizens have received a $30 bonus in cryptocurrency. Also, Bitcoin's value has increased by 30%.
Chivo App Curbs Bitcoin Scalping and Works New Functionalities
Chivo wallet allows users to move Bitcoin to external wallets or other Chivo users. Some users began keeping the rate frozen for a minute to compare the BTC rate with other exchanges (scalping) to make more profit.
The App announced that it would ban the capability to freeze the price of BTC on the platform. The price of Bitcoin will also have limited visibility. The App will, however, not ban trading.
The App's team has also claimed to be working on adding a trading feature to the portfolio. BTC traders will be allowed to trade with modality with the currency's real-time price display.
BTC is currently trading at $62,513, not far from its all-time high of $64,500. This price is a 1% profit daily chart and 13.3% profit on the weekly charts. This was a remarkable recovery from July when it was trading below $30,000.