Billionaire Elon Musk has launched a new AI (artificial intelligence) venture called xAI. The new project falls under the "X" umbrella brand, alongside companies such as Tesla. Twitter, on the other hand, is no longer called "Twitter" on paper as it has merged with X Corp. According to Musk, the new project is aimed at, or to "understand reality." However, the launch caused an unknown and unrelated crypto token, XAI, to rally.
After the launch of Musk's xAI, the XAI crypto token went from $0.0000000010 to $0.0000000088, a 780% gain. However, the token's price has since fallen by 50%, and it is currently trading at around $0.0000000044.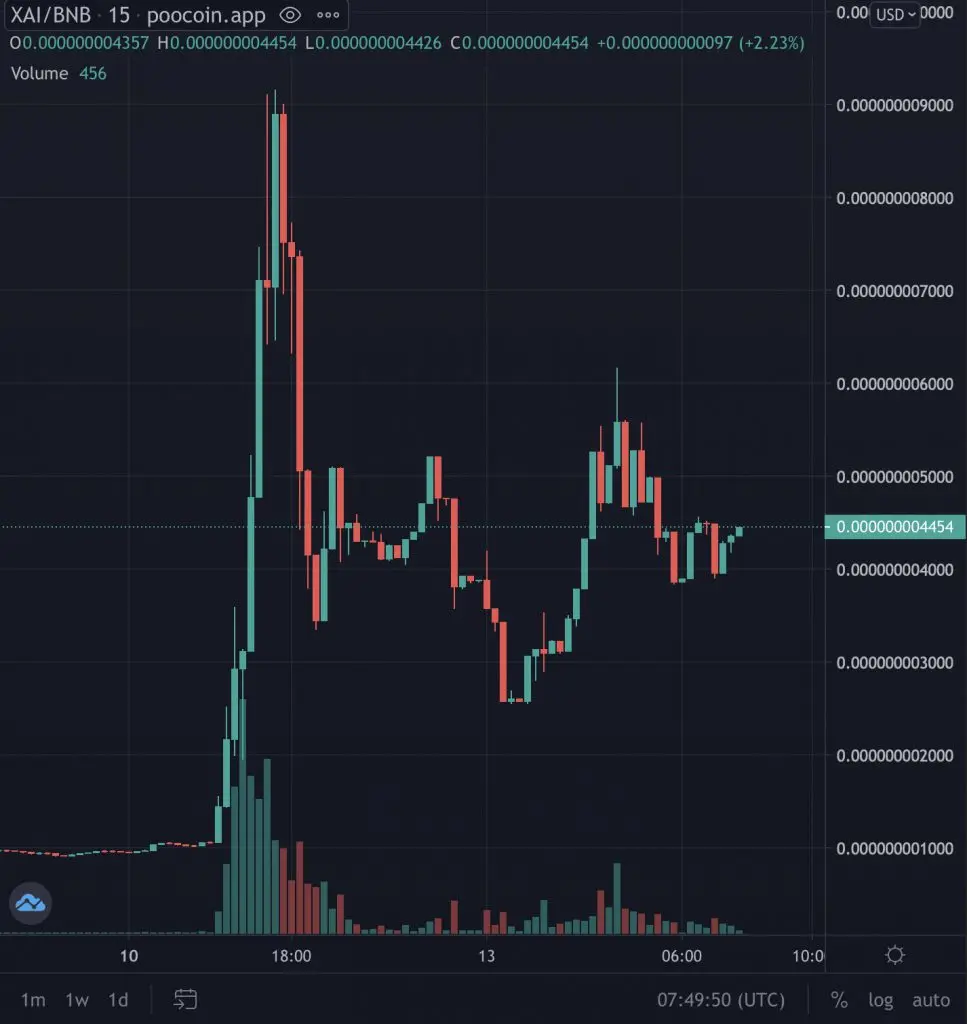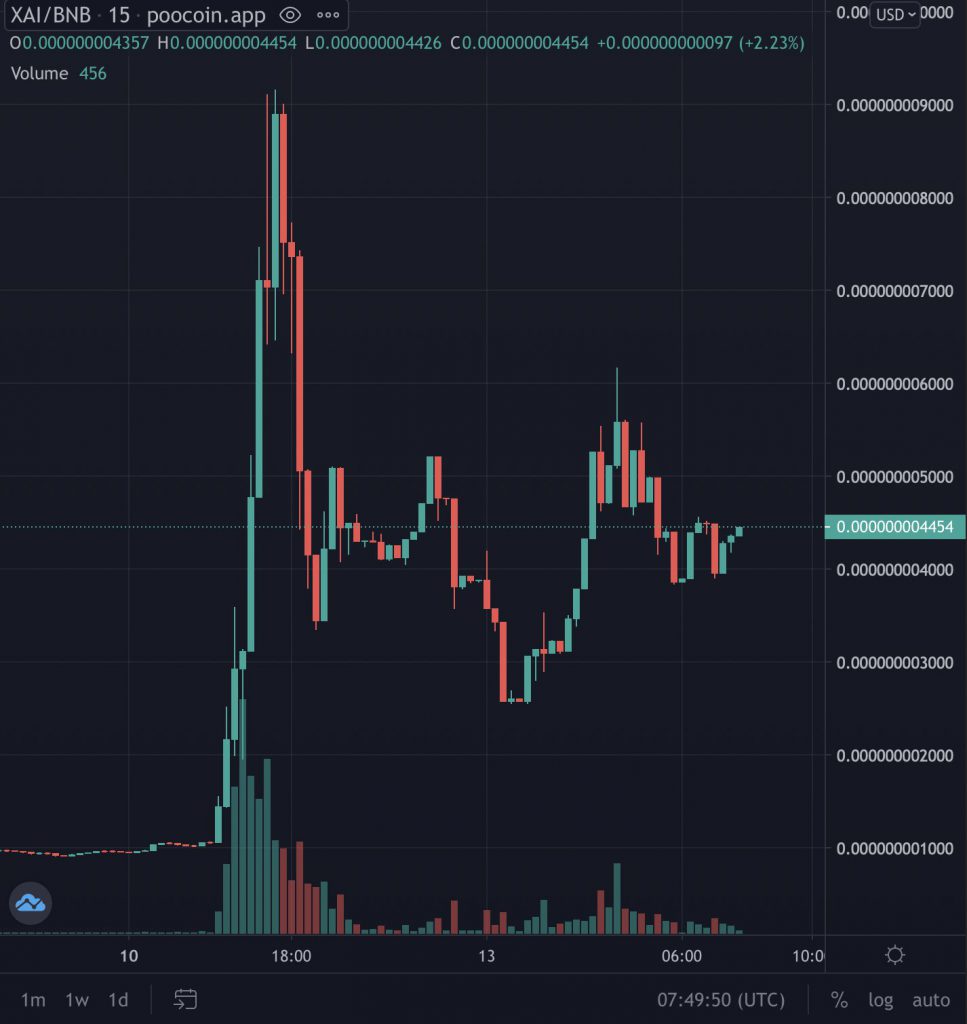 Also Read: Dogecoin: Elon Musk Loses Key Lawyer in $258 Billion DOGE Suit
This is not the first time that news related to Elon Musk has caused a frenzy in the crypto markets. The billionaire's tweets have caused volatile price swings for Dogecoin (DOGE) multiple times. However, XAI is not the only token to react to Musk's new venture.
Elon Musk's xAI causes other AI crypto tokens to surge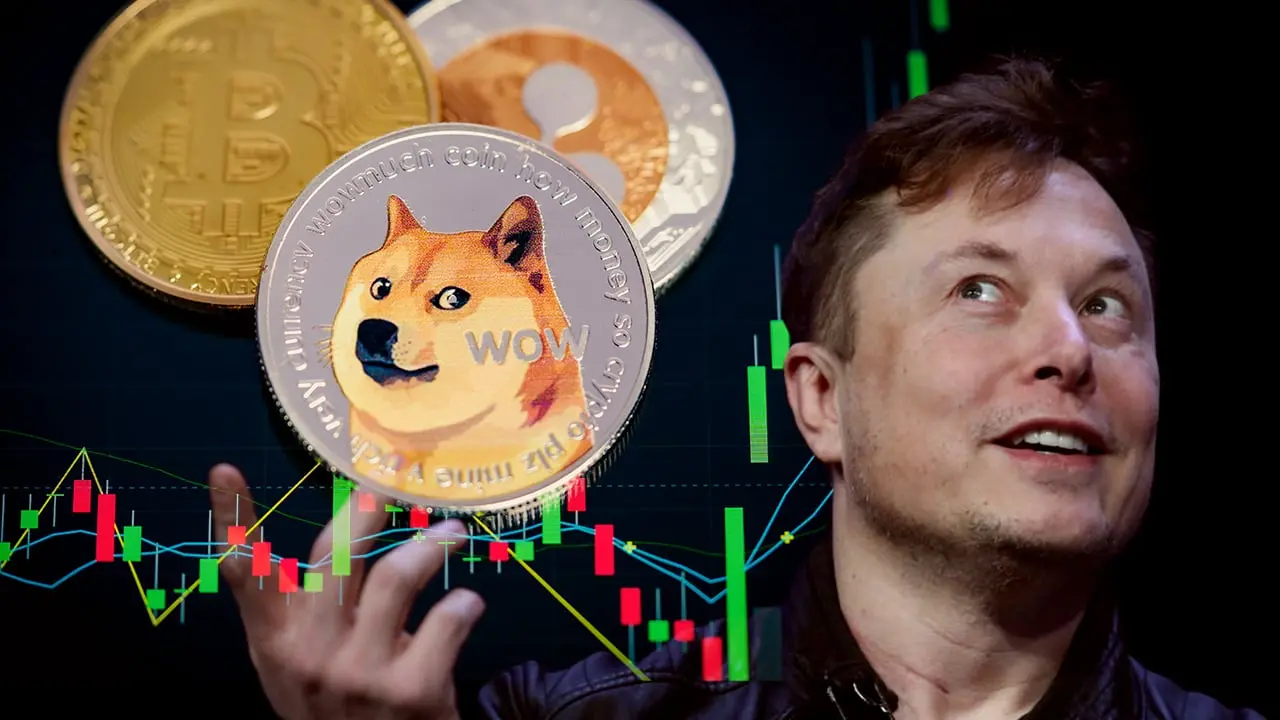 AI-related crypto tokens also began to rally after Musk's announcement. SingularityNET (AGIX) rallied by more than 6%, while Fetch.ai (FET) rose by around 3%. At press time, AGIX was trading at $0.242663, up by 5.7% in the last 24 hours. FET, on the other hand, was trading at $0.221212, up by 3.1% in the last 24 hours.
AI-related crypto projects previously witnessed a boost after artificial intelligence began to garner mainstream appeal. The positive sentiment was further supported by NVIDIA stating, that it was bullish on AI chip sales.
Also Read: Here's What Caused ChatGPT's Traffic To Decrease by 10%
Musk's xAI team included former OpenAI, Google Research, Microsoft Research, and DeepMind employees. Furthermore, the project will collaborate with other ventures run by Musk, including Twitter and Tesla.