KuCoin is accused of allegedly manipulating Shiba Inu by encouraging investors to short SHIB for gains. KuCoin is among the top exchanges that had listed the coin much early in May 2021. The app has a supporting trading pair of SHIB/USDT.
The email shows the trading platform not only asked users to short SHIB, but also provided 5x leverage to do it. KuCoin is also giving away a prize pool to users worth $15,000 for indulging in the transactions. The platform is running the campaign since the first week of November.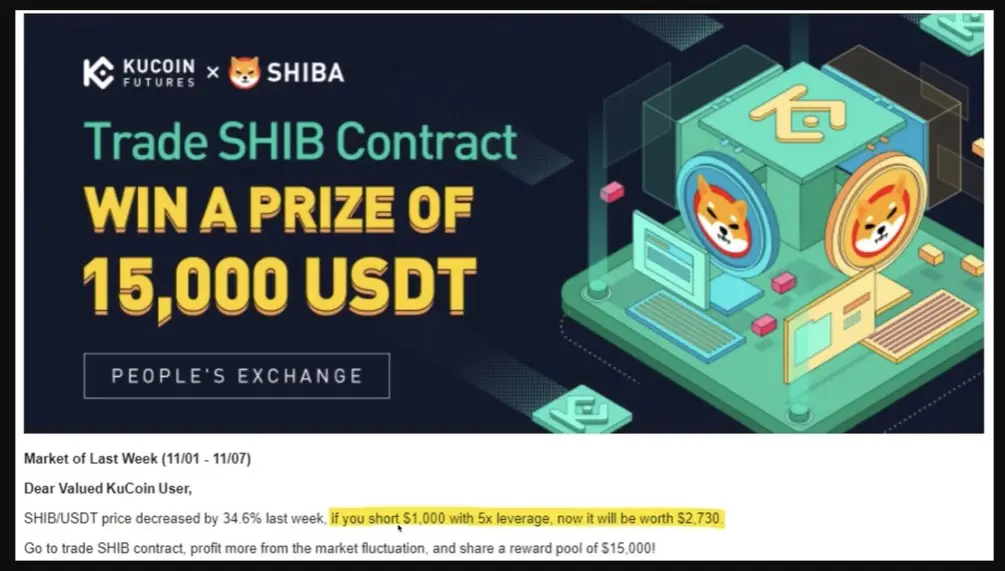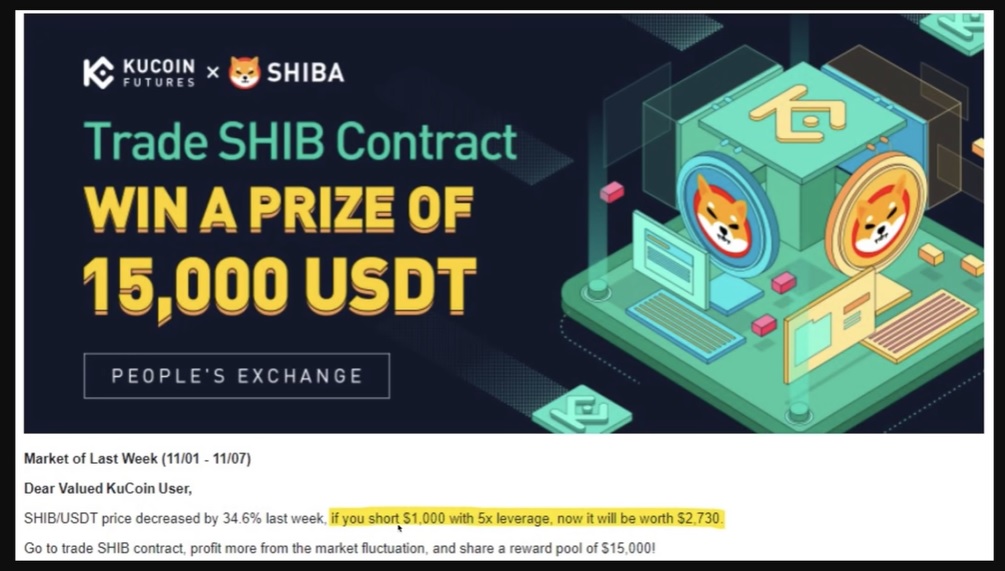 A Reddit user shared the screenshot of an email that shows KuCoin is giving away free prizes to users who short Shiba Inu.
"Dear valued KuCoin user, SHIB/USDT price decreased by 34.6% last week, if you short $1,000 with 5x leverage, now it will be worth $2,730. Go to trade SHIB contract, profit more from the market fluctuation, and share a reward pool of $15,000," the email read.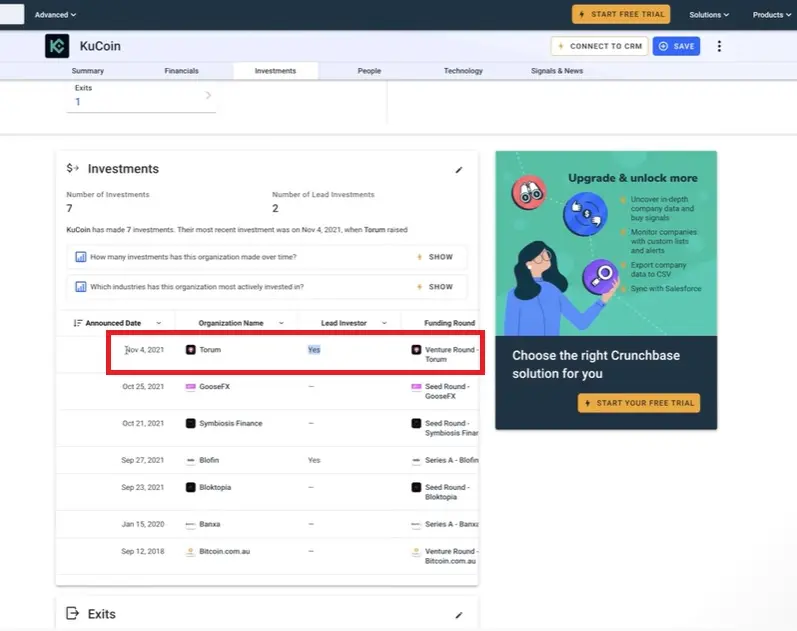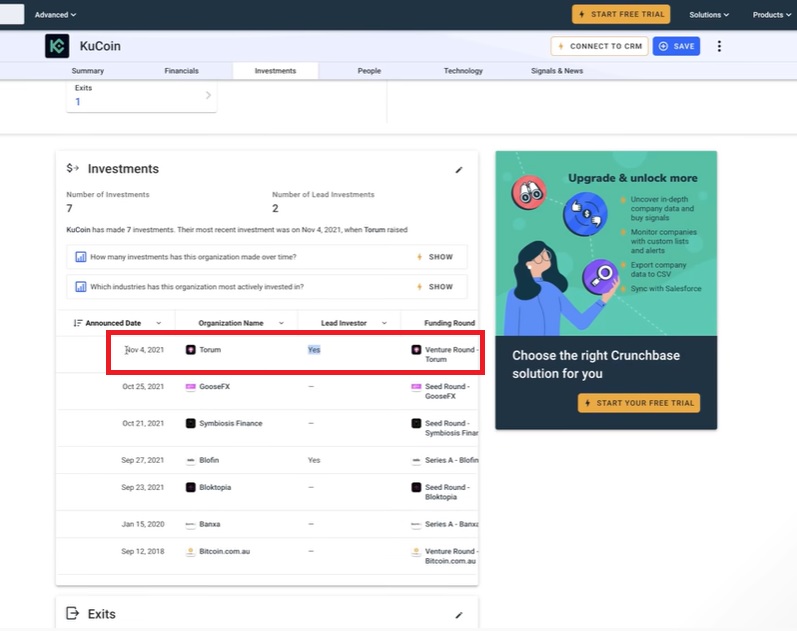 KuCoin Discouraging Users to Buy Shiba Inu and Encouraging to Buy Torum?
YouTuber and crypto enthusiast Tom Zuzolo dug a little more deeper into the happenings of KuCoin. He shares in his latest video that KuCoin is running a "problematic" campaign that favours Torum Coin over Shiba Inu.
He stated that Torum Coin could be "major investors" in KuCoin and are "considered to be among the lead investors." Their Twitter handle shows several Torum x KuCoin posts and the coin competes in similar areas to Shiba Inu. Watch the video below:
"In my opinion, this is a deliberate manipulation to try to take the energy out away from Shiba Inu and try to intersect and advertise Torum on their platform. Step one for them is to cut down Shiba Inu, step two is to introduce Torum as replacement. This is textbook manipulation," said Tom Zuzolo in his video titled "LEAKED Email Reveals Major Exchange has been Manipulating SHIB for DAYS."
Shiba Inu shot up +900% in October 2021 and the coin is the most talked about cryptocurrency on Twitter. In November, the coin has been sending mixed signals and is trading sideways. However, it still displays extreme bullish sentiments and could propel further in the coming weeks.
Analysts claim that SHIB can knock out another zero from its trade by the end of the year. Also, a Robinhood listing will make the coin remove two 'zeroes' as it would open the floodgates of newer customers.
Shiba Inu at the time of publishing was trading at $0.00005259 and is down -0.39% in the 24-hours day trade.