Most top cryptocurrencies were amidst a consolidation phase last few weeks as the dust settled following an early May sell-off. Well, the respite seemed to be short-lived. Bitcoin and Ethereum's retracement on late Thursday and early Friday triggered a domino effect that erased $6 Billion from the total crypto market cap. At press time, the figure had dropped down to $1.19 Trillion on the day.
Market leader Bitcoin lost ground on $29K and fell by 3.5% while Ethereum declined by 9.8% – its worst losing spree since the early May flash crash. Binance Coin, Solana, and Polkadot were also amongst the worst top hit 10 alts, with each falling by over 8%.

Meanwhile, liquidation data was not a pretty sight. In the last 24 hours, nearly 140,000 traders were 'rekt', with total liquidations at $520.14 million. Interestingly enough, the current drawdown appeared to have been accentuated by Ethereum's collapse and not just Bitcoin. ETH liquidations of $239 Million were almost double those of BTC and accounted for nearly half of the value wiped out amongst traders.
Whales worried?
Judging by their buy activities, whales can sometimes appear to be impervious to crypto flash crashes and retracements. More often than not, whales mop up their favorite coins at discounted prices during such periods. However, the present sell-off created panic amongst those whales as well.
Data from Glassnode showed that the number of BTC whales reached a 21-month low of 1,737 on the day, suggesting that even those flushed with large capital were selling BTC.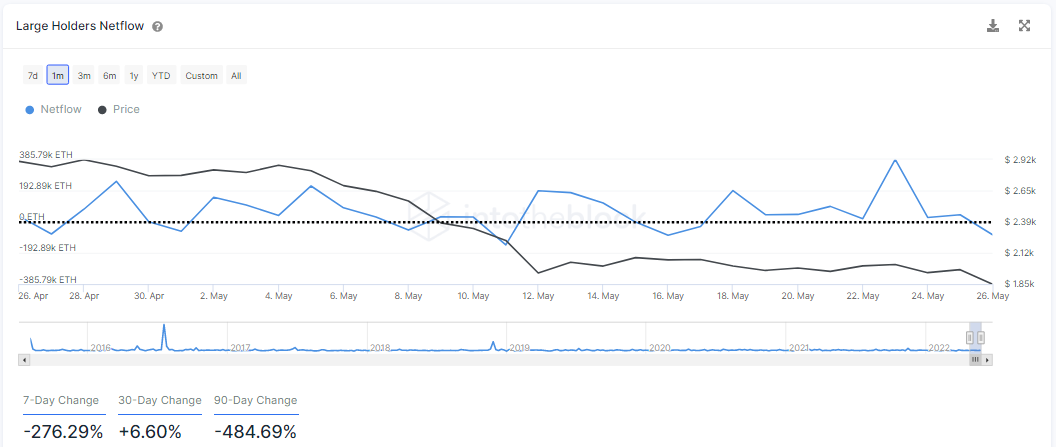 The situation was no better for Ethereum. Its large holders NetFlow fell to its lowest point in 11 days, indicating that whales and large investors were reducing their positions to avoid taking more losses.
F&G still slips by another BPS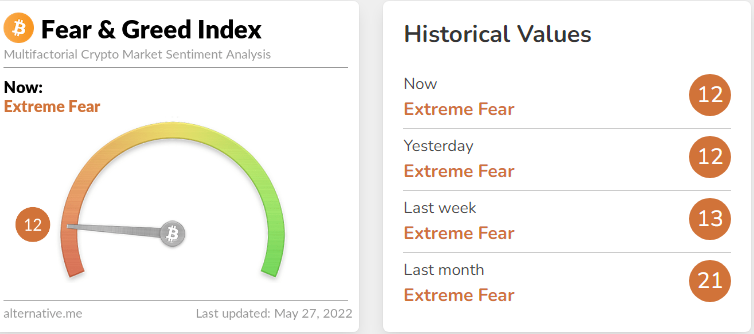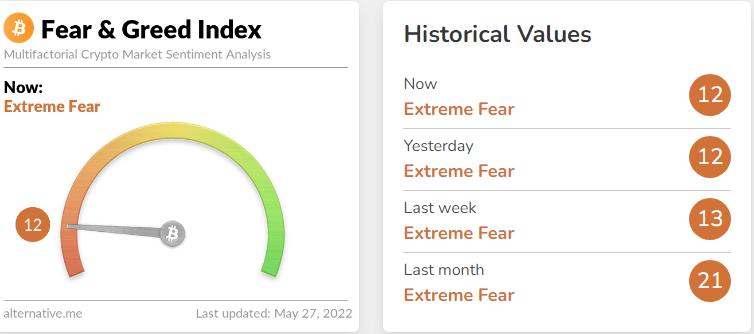 Meanwhile, the Fear and Greed index, which gauges investor sentiment, fell by another point over the week and hit 12. Considering that most alts were no longer in consolidation and the market volatility was rising, losses could amplify in the coming hours and investors would have to remain cautious.
Bitcoin and Ethereum – Supports?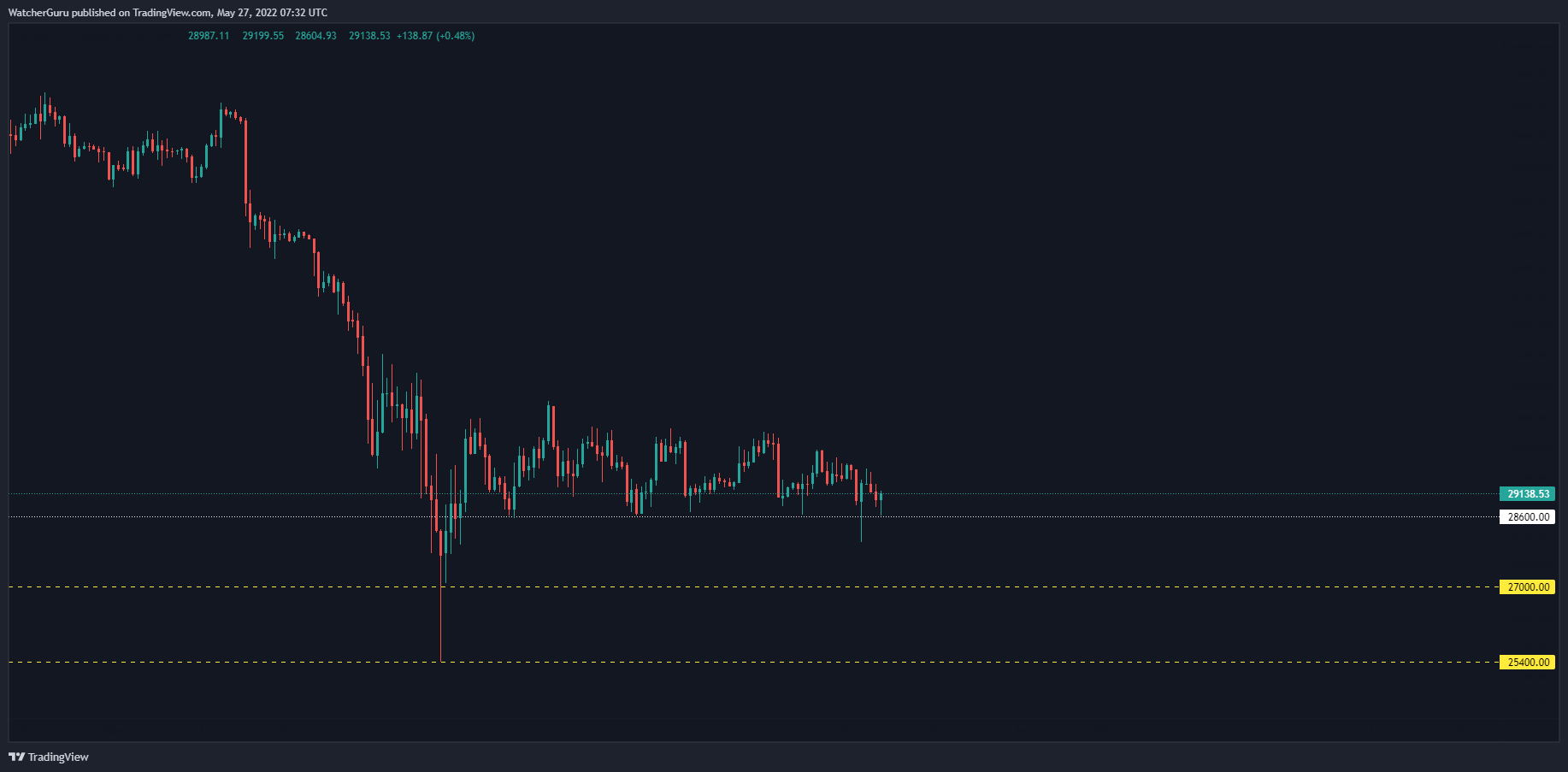 So where does the retracement leave Bitcoin and Ethereum on the charts? The outlook was slightly more favorable for BTC since it was yet to close below its immediate support of $28,600. In case of another breakdown, the next supports lay at $26,500 and $25,400.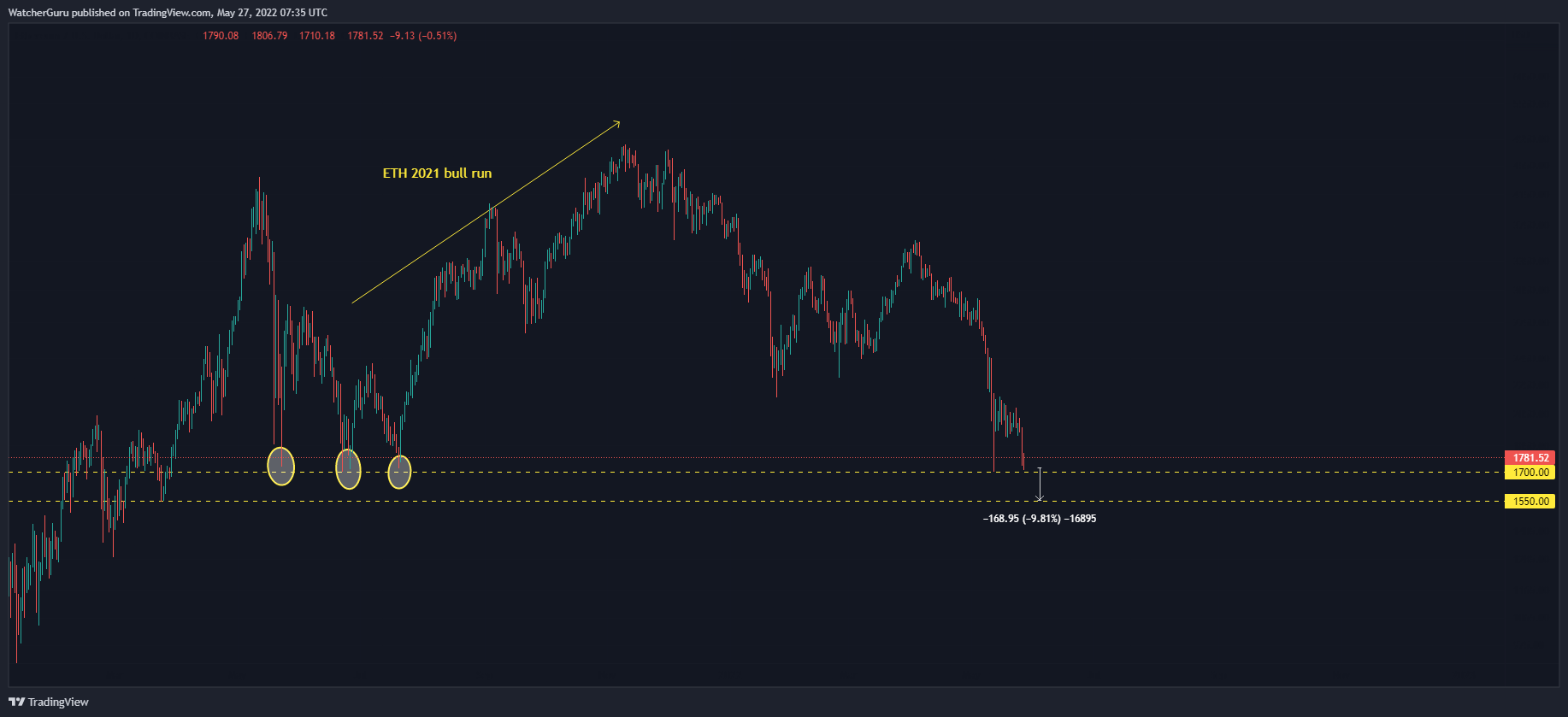 Meanwhile, Ethereum had a strong defense available at $1,700 – the same region which fueled its late 2021 bull run. However, a breakdown would expose the market to another 13% decline, with the next support present only at $1,540.