A recent tweet by analytics platform Santiment revealed that Ethereum's active deposits just hit an 8-month high. In a mundane market, such activity progression is usually welcomed by market participants. However, active deposits ain't a straightforward metric.
It considers both incoming and outcoming transactions. This means, transactions from personal wallets to deposit addresses, and deposit addresses to main exchange wallets, both, are recorded. So by just looking at its spike, it is not fair to come to a conclusion, for it just means participants are merely becoming active at the moment.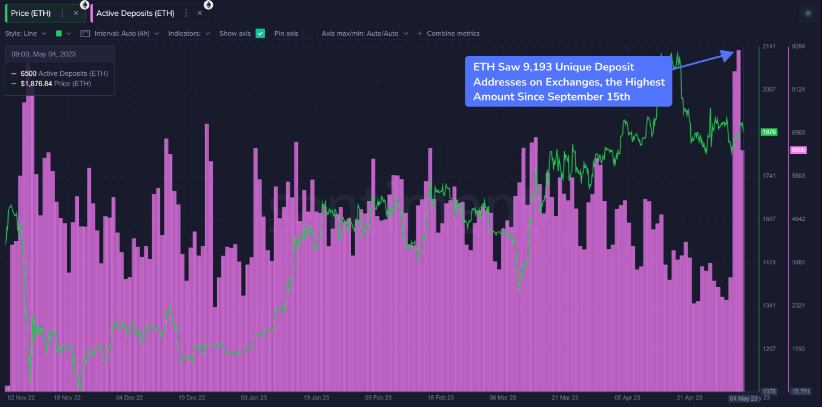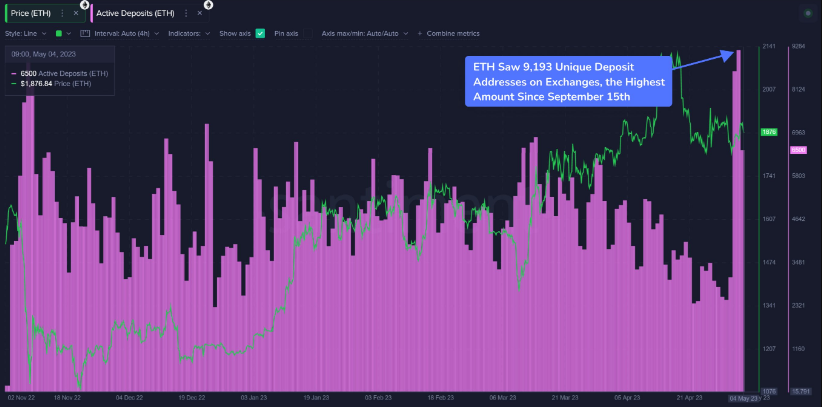 Also Read: Crypto Whale Swaps 'All' Assets for Pepe Coin: Profits $1.23M Instantly
To get a clearer sense of the bias, let's look into the exchange net-flows. Earlier this week, quite a big green spike involving 302k ETH was noted on the chart. In fact, it was the highest since Q3, 2022. This means people were likely selling in mass, which is obviously not a good sign on any given day.
However, it seems like the sentiment is changing now. Today, on May 5, a multi-day high red spike involving 168.7k ETH has been registered. This indicated that accumulation is also taking place.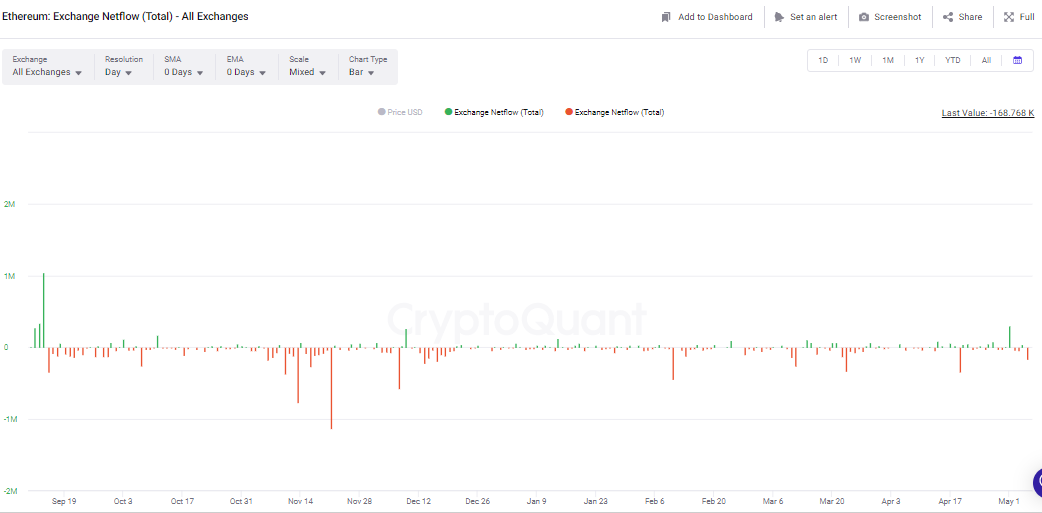 Also Read: Bitcoin's Energy Use is a 'Skyscraper', Ethereum a 'Raspberry': Research
Ethereum volatility pump in store?
Thus, whichever side of the scale gets heavier going forward, the price will dance to the tune of that music. However, one thing is for sure, there is going to be a volatility influx in the Ethereum ecosystem, similar to what we saw during the FTX collapse and the Merge. Thus, it'd be best if market participants be prepared for it and exercised caution. Specifically, Santiment predicted,
"We can currently state that this likely will foreshadow upcoming increased ETH volatility, similar to the result of spikes during the Merge & FTX collapse."
Ethereum has been trading within a tight range-bound band since mid-April. It has not been able to break past its immediate resistance of around $1.915k. At press time, Ethereum was trading below the psychological $1.9k mark, at $1.893k.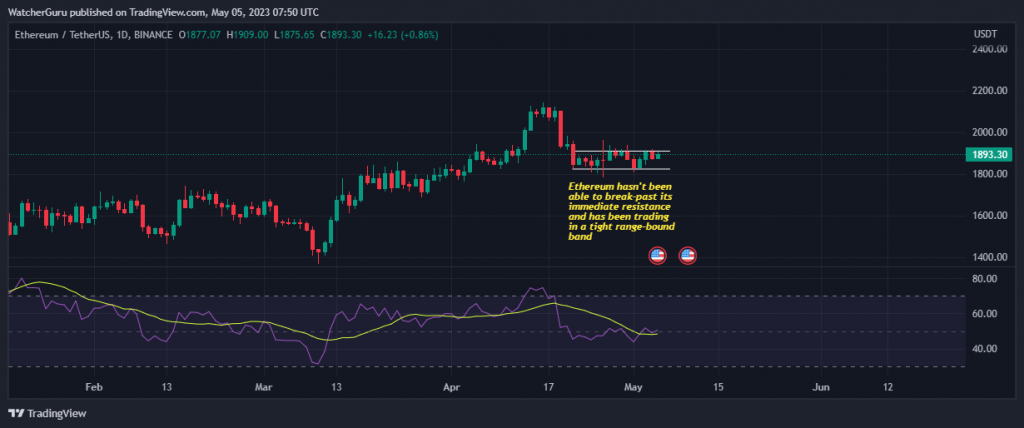 Also Read: Crypto x Stocks: Is Un-Correlation in Play?