Ethereum holders have remained underwater for most of 2022 as the world's largest altcoin continues to decline below key levels. Prior to the weekend, the price fell to its lowest point in over 9-months, triggering yet another sell-off in the crypto market.
With year-to-date losses of 50%, those holding Ethereum tokens have struggled to make the most of their investment this year. In fact, data from Glassnode showed that the number of addresses in loss has risen continuously since the start of 2022, touching an ATH of 34.9 Million on 30 May.
Ethereum – Price implications?
Notably, the above-mentioned metric touched record levels despite a slight weekend recovery. The recovery continued to feature on Monday morning, with ETH clawing its way back to $1,900. So what does this entail for its short-term trajectory?
Simply put, the metric suggested that selling pressure might reduce going forward. The expectation came from the notion that the loss-making addresses would stay pat and HODL their Ether, awaiting to at least break even instead of taking a hit on their investment.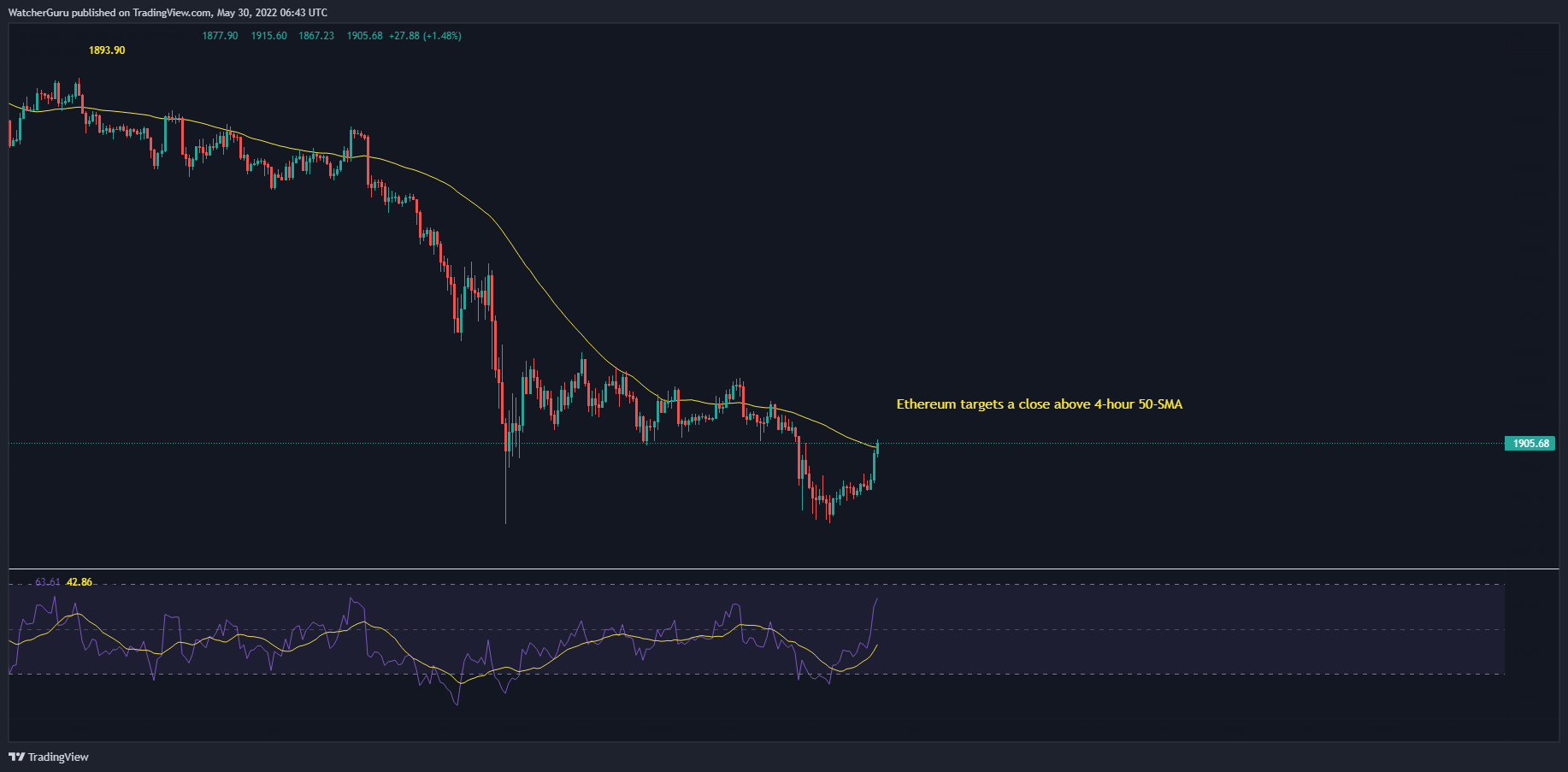 With bears expected to be inactive, Ethereum might be able to make headway towards the mid $1,900 level without many hiccups. The candles broke above their 50-SMA (yellow) on the 4-hour chart and with the RSI also peaking above 50, ETH was open to more positive price action.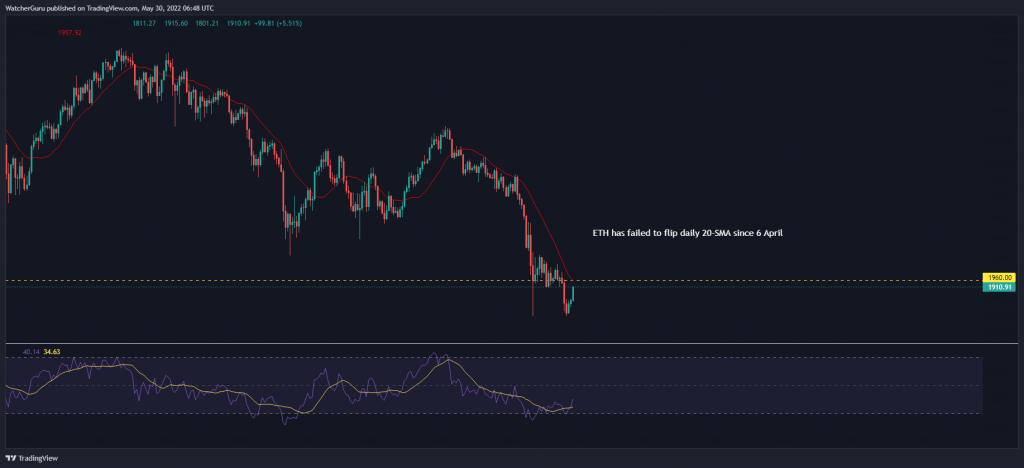 However, the upside was likely to be limited to $2,000- since the daily 20-SMA (not shown) posed a significant barrier to growth. ETH has failed to close above this MA since 6 April, with bears able to hit back after several mini recoveries since April.

Furthermore, ITB indicated that 3.4 Million addresses would switch to 'green' if ETH closes above the $2,100 mark. The same might induce profit-taking if investors aren't too comfortable with HODL amid market uncertainties.
Conclusion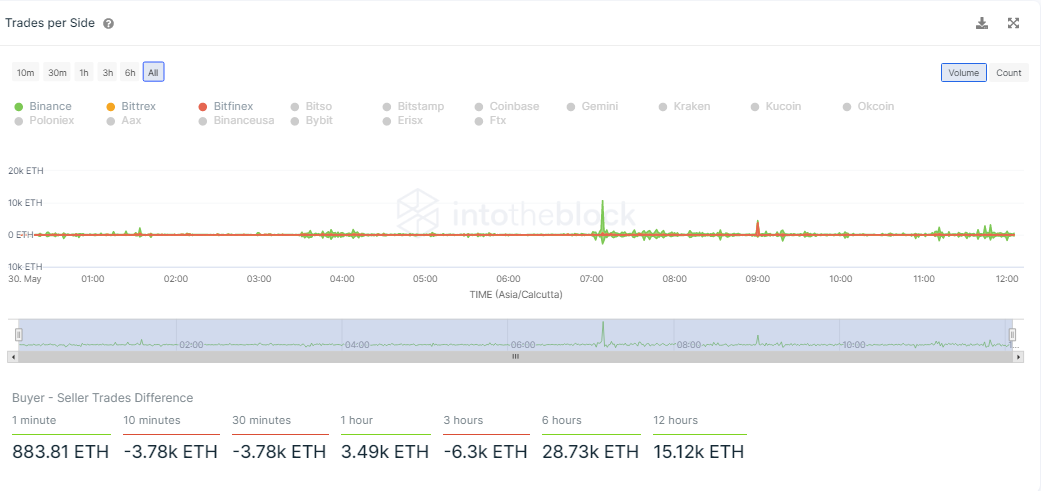 In short, bearish pressure was expected to stay low over the coming sessions. A clear dominance of buy-side traders reinforced ETH's favorable short-term trajectory. However, it is advisable to avoid trading during these periods of volatility. The crypto market is still grappling with a bearish cycle and gains for most coins, including Ethereum, would likely be limited to major resistance areas.