The crypto market has noted no improvement on the price front since the beginning of this week. Post the not-so-merry Christmas, asset prices remain stagnated. Resultantly, the aggregate value of all cryptos in the industry continued to hover around the $810 billion threshold.
Fear, however, is gradually being wiped out of the market. In Ethereum's case, the F&G index pointed to a neutral reading of 38 at press time. The valuation of the ETH token, on the other hand, stood at $1,218.51 on Tuesday.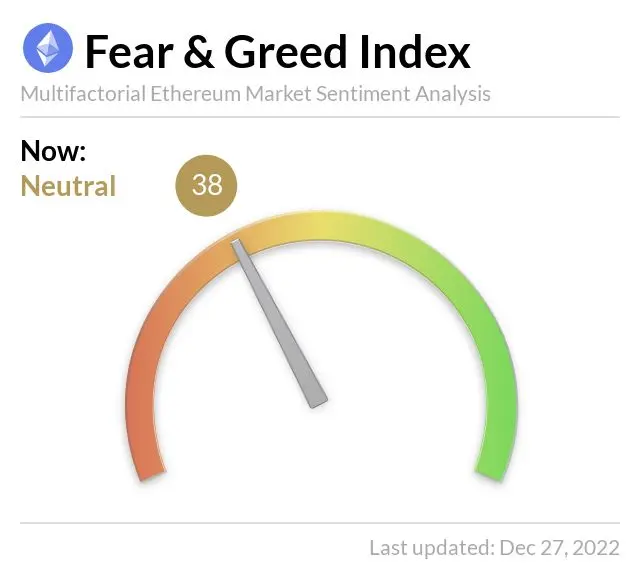 Read More: After Ethereum's PoS Switch, How Many PoW Coins Are Still Relevant?
Ethereum's Mixed Palette
Just like how scarecrows chase away birds from fields, it seems like stagnated prices are doing the same to investors from the crypto market. The lackluster interest of market participants is evidently visible on the exchange Netflow metric. As shown below, the bars on the chart have been getting shorter with time.
Over the past day, the exchange reserve dropped by 16.3k ETH tokens, indicating that buyers have an upper hand at the moment. That has, undoubtedly, kept the asset's price from dropping below $1.2k. However, the volume is quite negligible on the macro frame and doesn't essentially warrant a recovery initiation.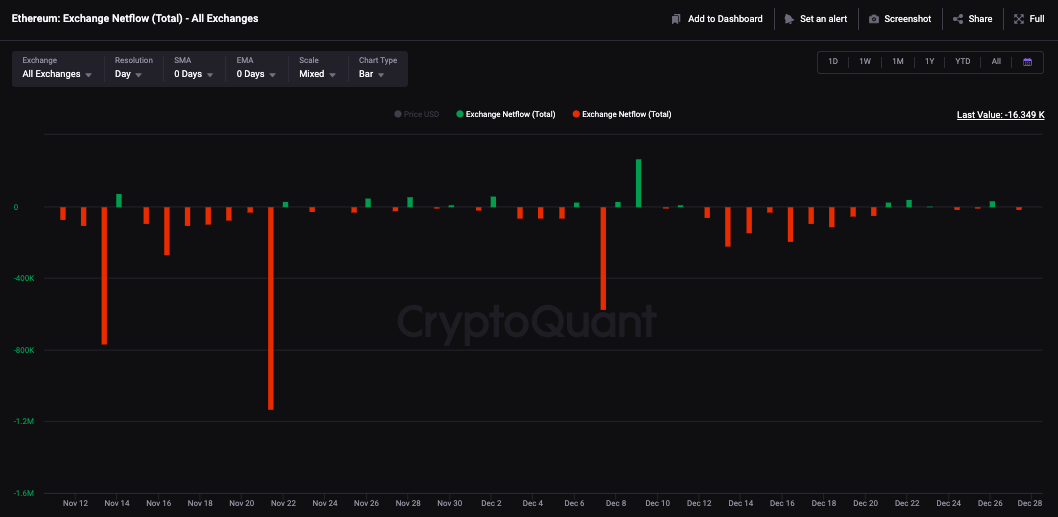 Read More: Not Ethereum, Binance's BNB Chain Is The 'Largest' L1 Blockchain in 2022
On the network side of things, however, things seem to be shaping up. Ethereum's NVT Ratio went on to claim a new 5-year high on Wednesday. This ratio gauges the network value and compares it to on-chain transactions.
The current reading signifies that the network value is able to overshadow the value being transferred on the network and is indicative of actual network growth. In the past, rising network activity has aided the network's token rally. Even though the effects have not been seen straight off the bat in many cases, recovery has been registered by the token in the long term.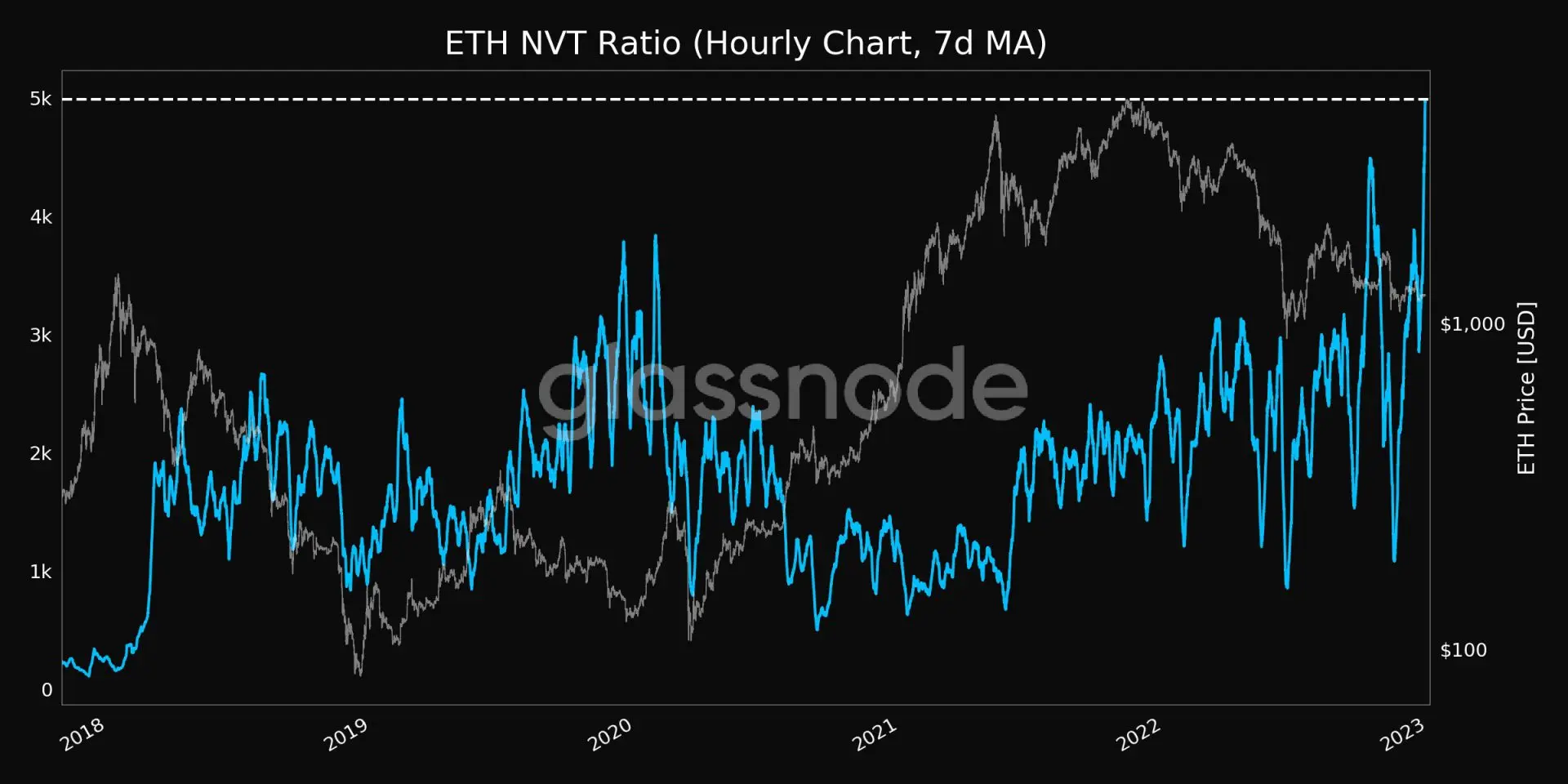 Also Read: Bitcoin, Ethereum, XRP, Cardano: Which Crypto Ranks No.1 in 2022?