The storm after the calm. Over the last couple of days, the crypto-verse remained relatively stagnant. With no significant price fluctuations in play, investors had finally felt a sense of respite after the takeover of the gruesome bears. Many considered this unusual as the crypto market wasn't its usual volatile self. Today, however, Bitcoin witnessed an abrupt plummet, pushing the asset down to $22K. Major altcoins like Ethereum [ETH], Cardano [ADA], Solana [SOL], and Ethereum Classic [ETC] followed suit.
Ethereum
While the entire community was preparing for the Merge, Ethereum's native token Ether [ETH] encountered a sudden drop in its price. Like its counterparts, the largest altcoin recorded a 3.32 percent hourly drop, pushing its price to $1,753 at press time. Over the last 24 hours, the altcoin faced a dip of 4.87 percent.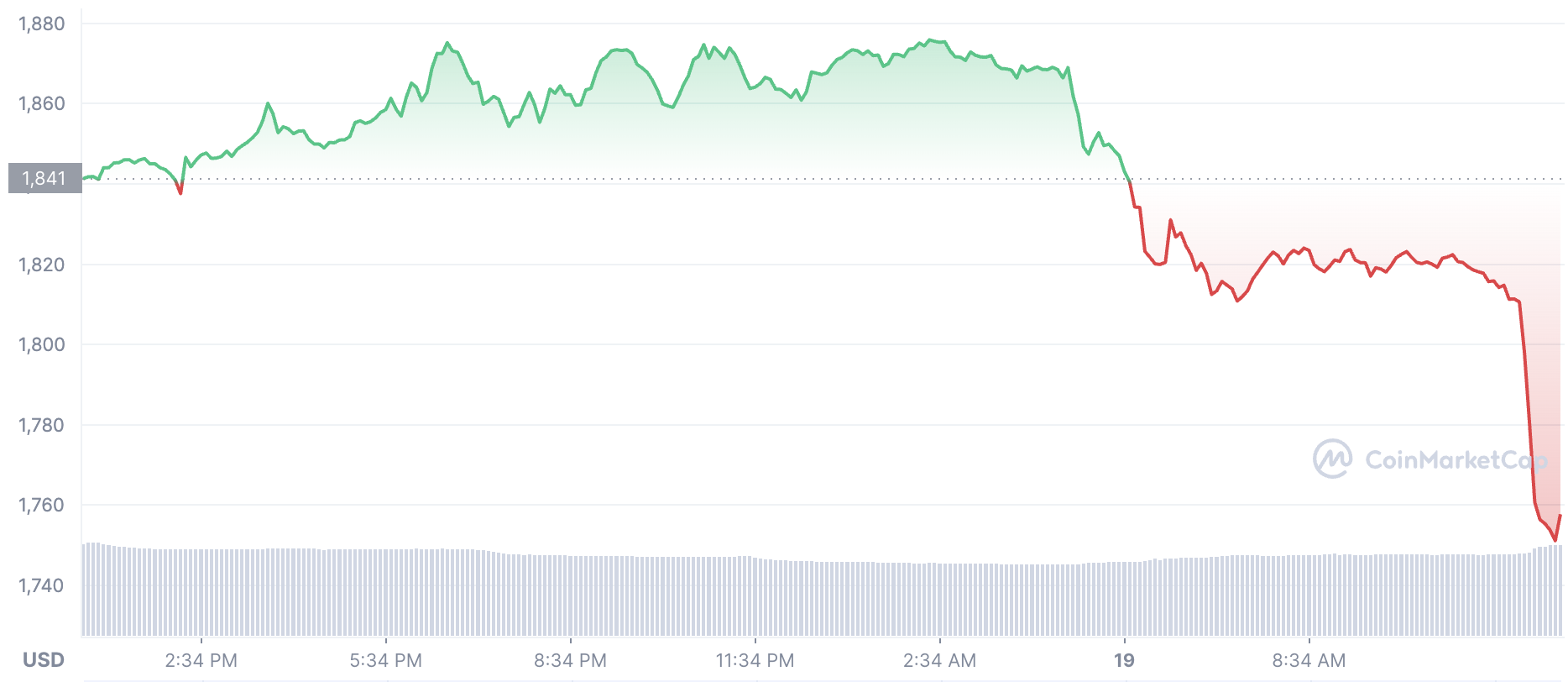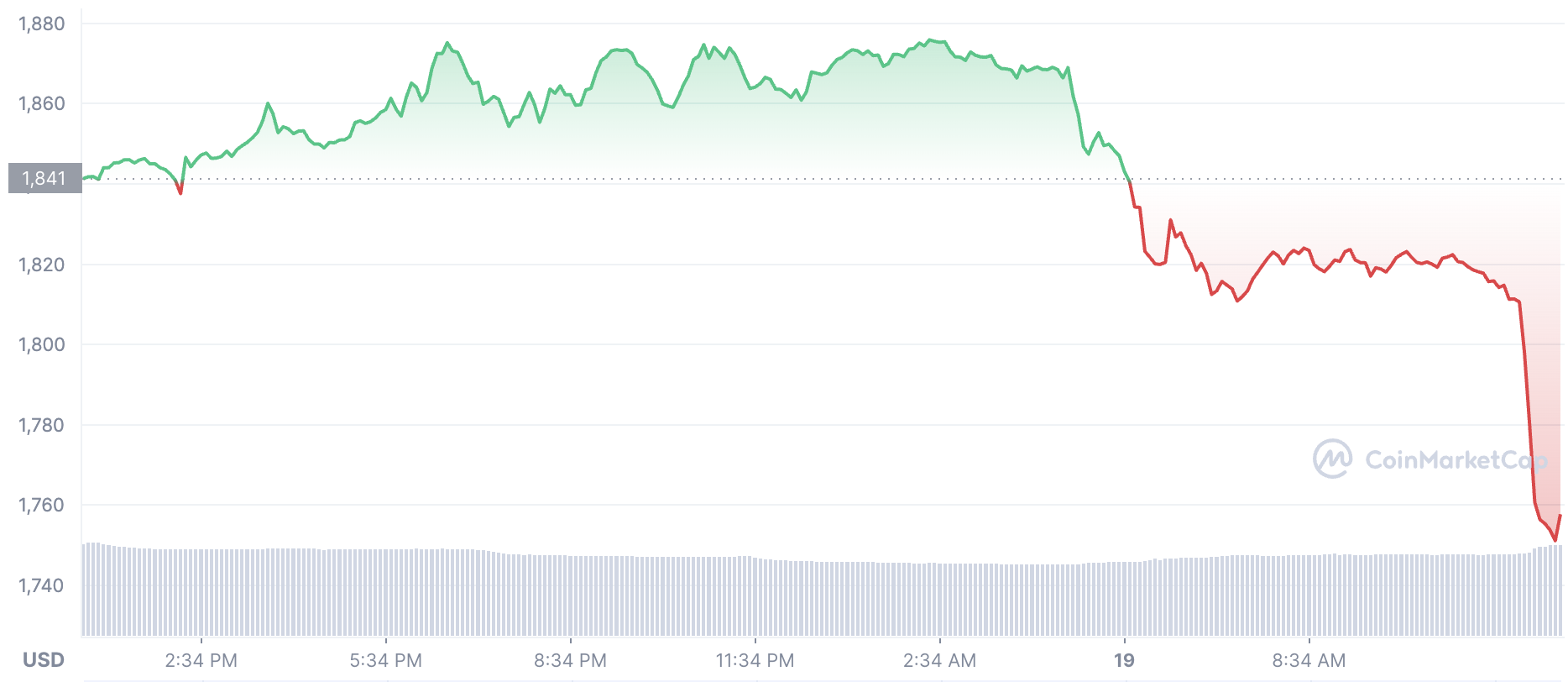 Additionally, Ethereum's market cap was at $214 billion.
Cardano
Like Ethereum, the Cardano community has been looking forward to the Vasil hard fork. The constant delays in the hard fork did not upset the community much. However, its latest price movement could undoubtedly toll its investors. Sadly, ADA was experiencing a daily drop of 12 percent. At press time, the altcoin was trading for a low of $0.4739.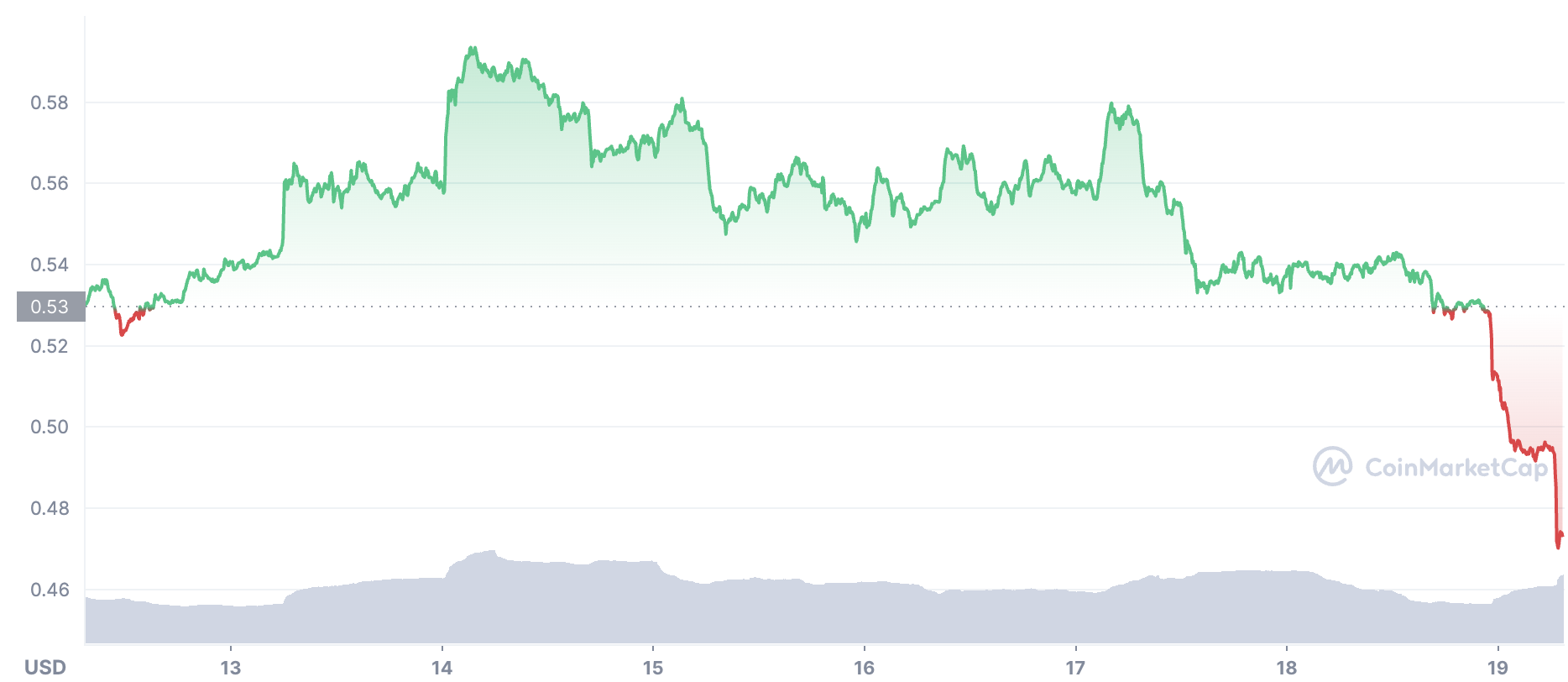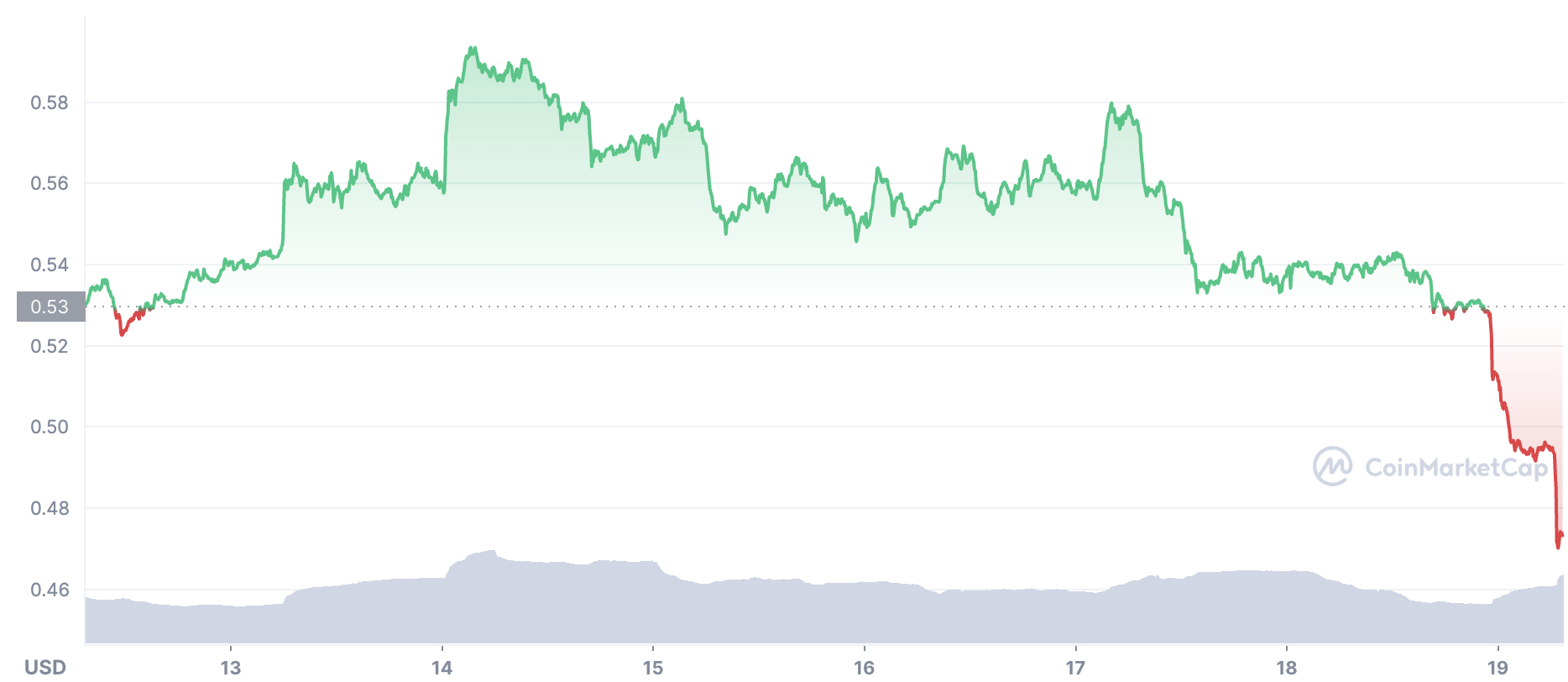 After its reasonably stable seven-day streak, Cardano was 84 percent below its all-time high of $3.10.
Solana
The Solana network has been making noise for all the right and the wrong reasons. From a class action lawsuit to opening its first physical store, the asset has seen it all this year. Now, it seemed to be dealing with a significant price crash. During publication, the altcoin was trading for $36.32 with an 11.31 percent daily drop.
Throughout the week, the altcoin encountered a higher dip than its counterparts like Ethereum and Cardano.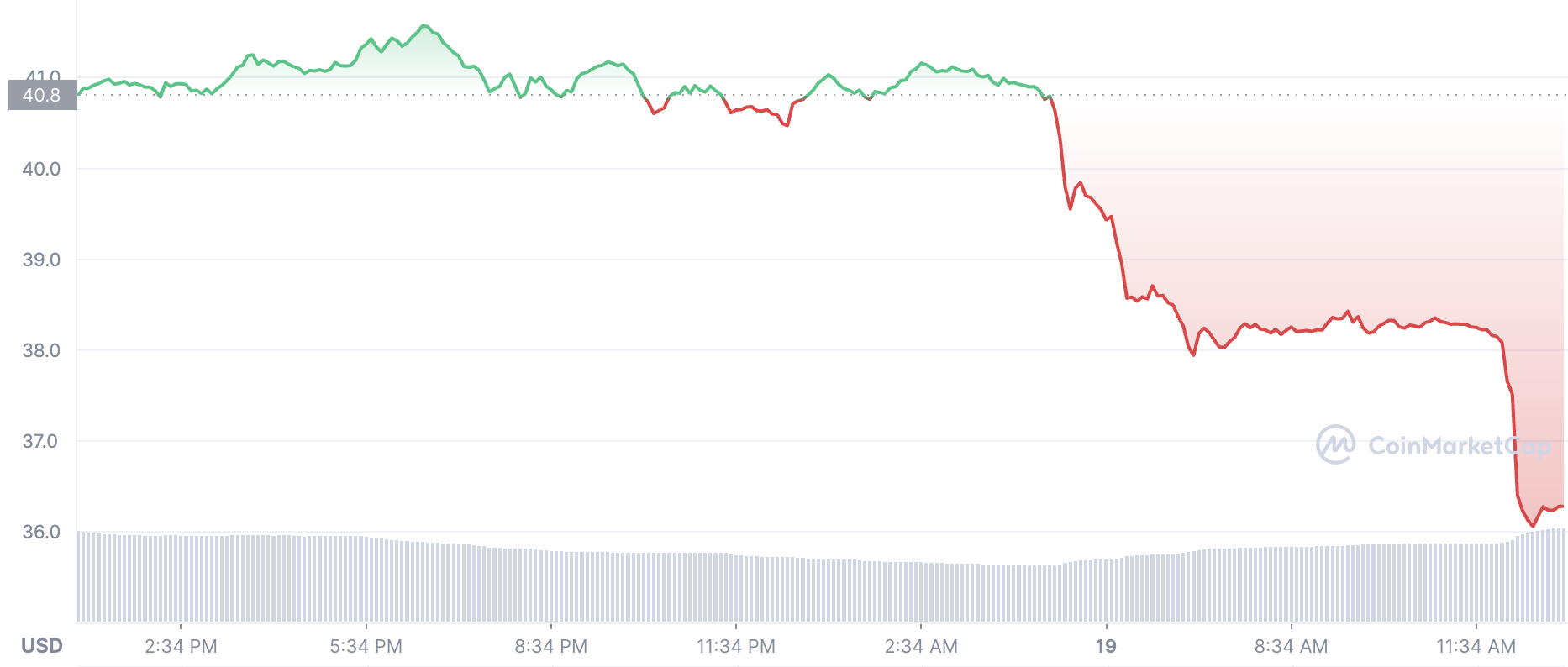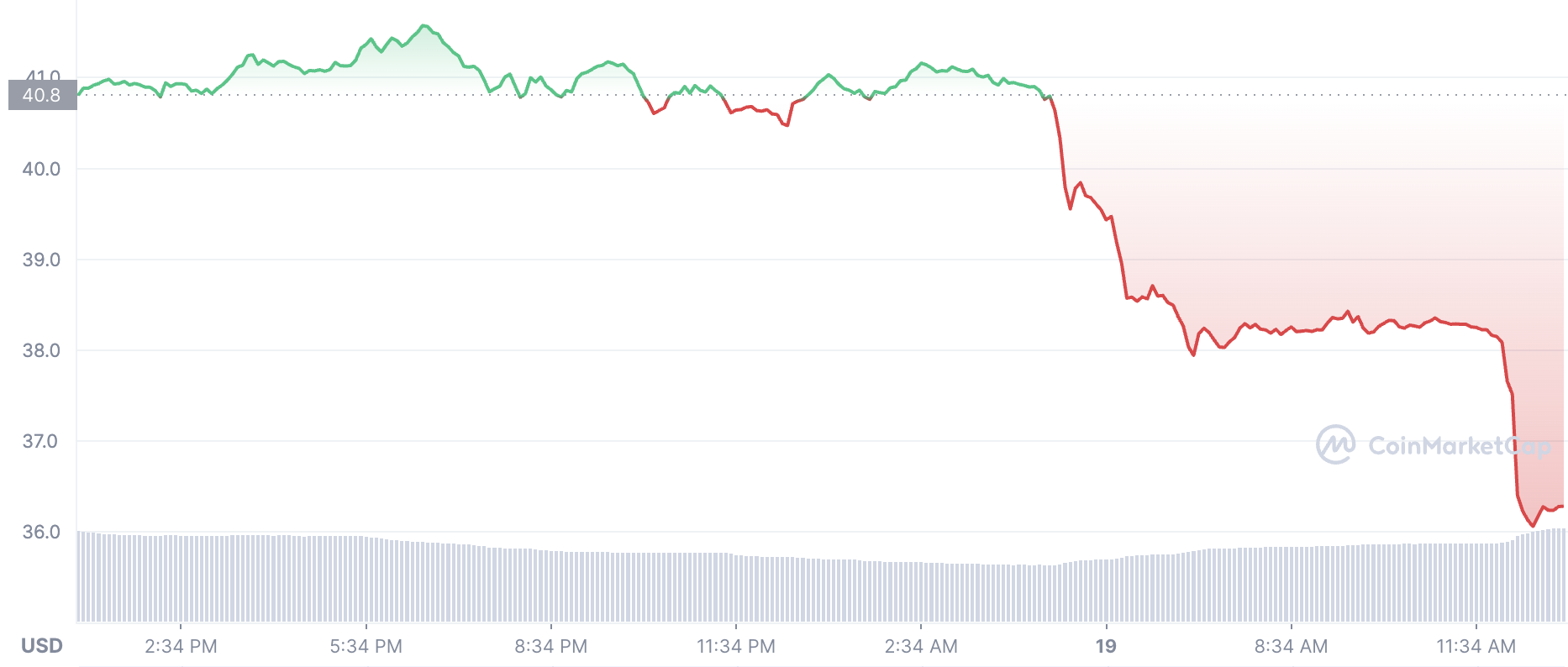 Ethereum Classic [ETC]
This altcoin is back from the dead, thanks to the upcoming Merge. While the Ethereum network has created a massive divide in the market, Ethereum Classic seemed to benefit from the same. After the demise of Ethereum's PoW chain, speculations of the emergence of ETC were surfacing.
Amidst all this, the bears pulled the asset down by 12.80 percent over the last 24 hours. Within the last hour alone, the altcoin dipped by 7.70 percent, pushing its price down to $35.50.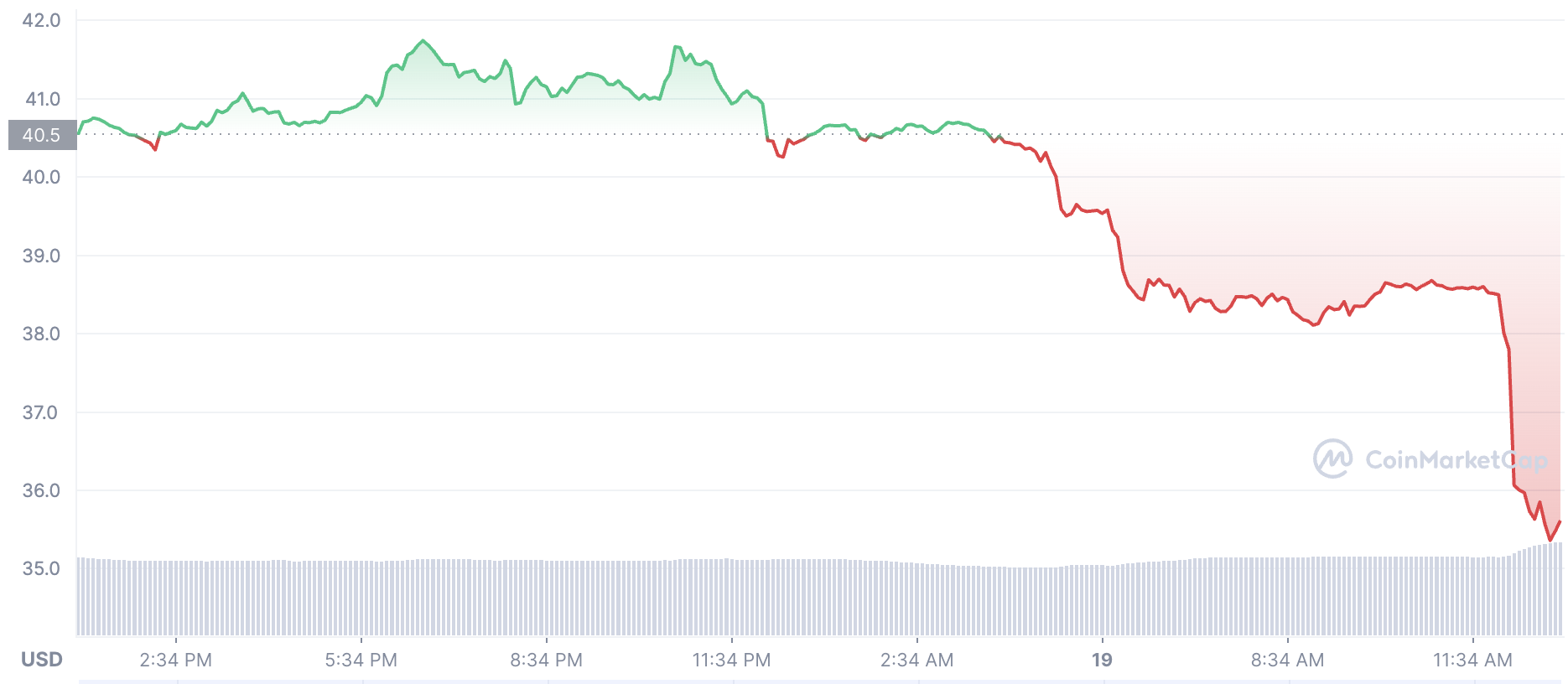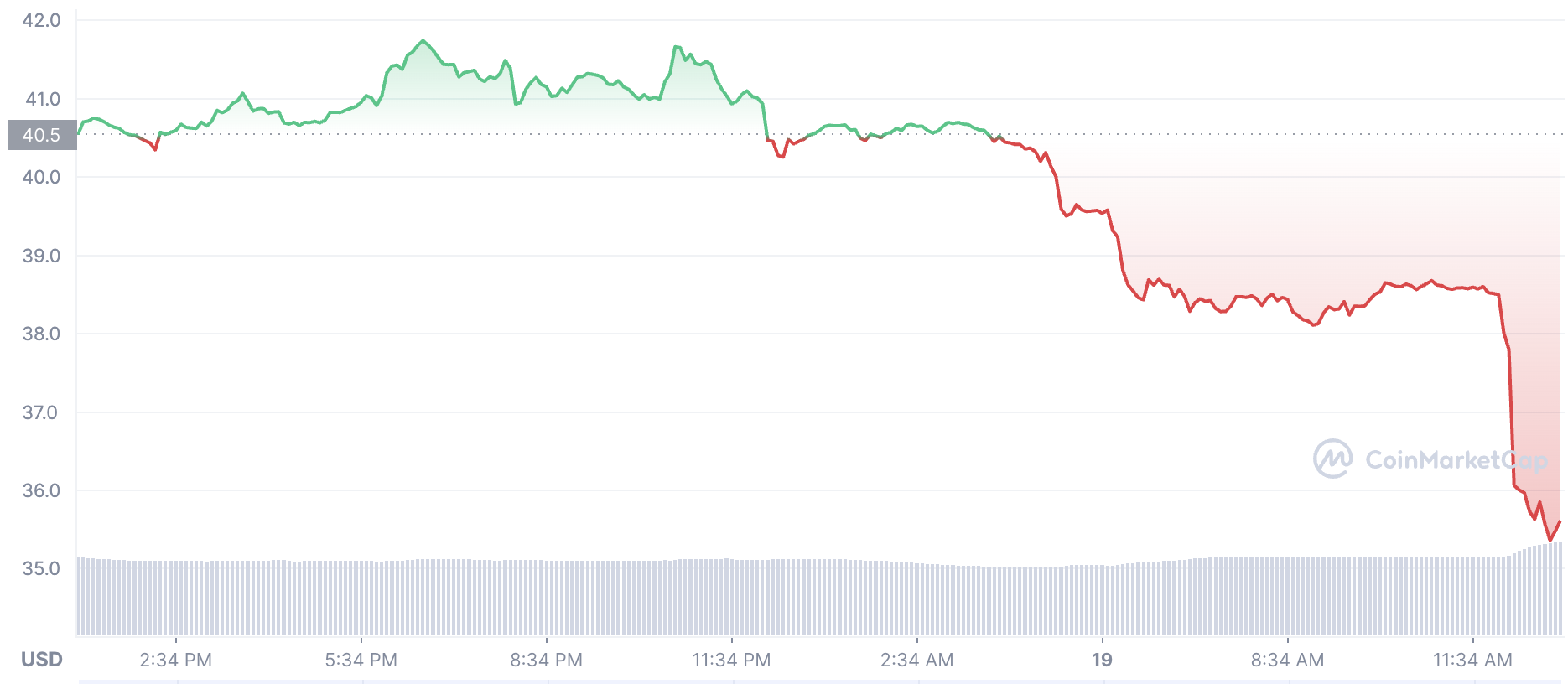 While some were on their way to "buy cheap," a few others were navigating their way to the exit.