The crypto industry's presence was limited to the virtual world for the longest time. Now, things might be taking a whole different turn. With governments warming up to these assets, networks can finally set up shop without distress. While cryptocurrency exchanges already have a prominent presence globally, the Solana [SOL] network was switching things up with its upcoming store.
It was revealed that Solana Spaces, a store with all things Solana was set up in New York City's Hudson Yards. The store is yet to open its doors to the public. However, a selected group of 30 individuals were given a preview of the store over the weekend.
The store is home to an array of stations. This includes a private booth for those who intend to set up their Phantom wallet. In addition to this, there was merchandise with prominent phrases used in the crypto-verse like "WAGMI," "probably nothing," and others.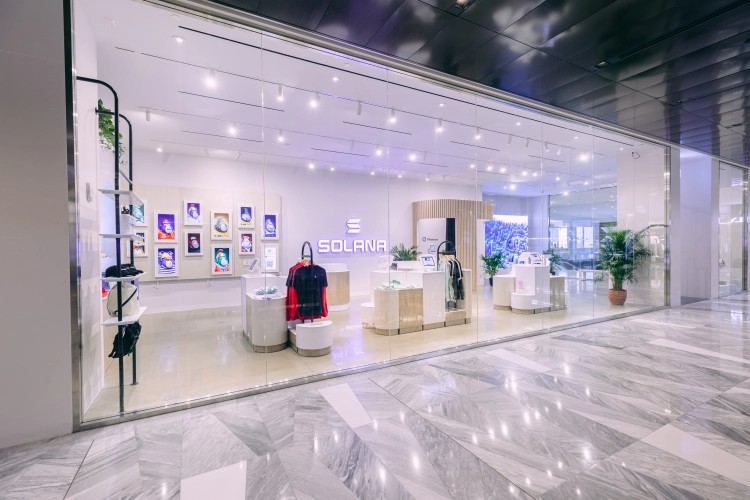 Sources suggest that the store is expected to let the public in on Thursday.
Solana's latest move doesn't come off as a surprise considering its impeccable growth over the years. Despite being relatively new to the market, it emerged as a direct competition to the world's largest altcoin Ethereum [ETH].
It should be noted that this isn't Solana's first attempt to have a presence in the real world. Just last month, the network announced the launch of a crypto smartphone. This smartphone would entail Web3 features as well.
The Hudon Yards' Solana Spaces is speculated to put these smartphones for sale at the store in the near future.
Solana's 9 percent daily surge
The crypto market finally managed to attain some respite following a long stay in the red sea. Solana followed suit and was up by nearly 9 percent over the last 24 hours. At press time, SOL was trading for $39.87. The persistence in the ongoing notion could certainly push Solana over $40 all over again.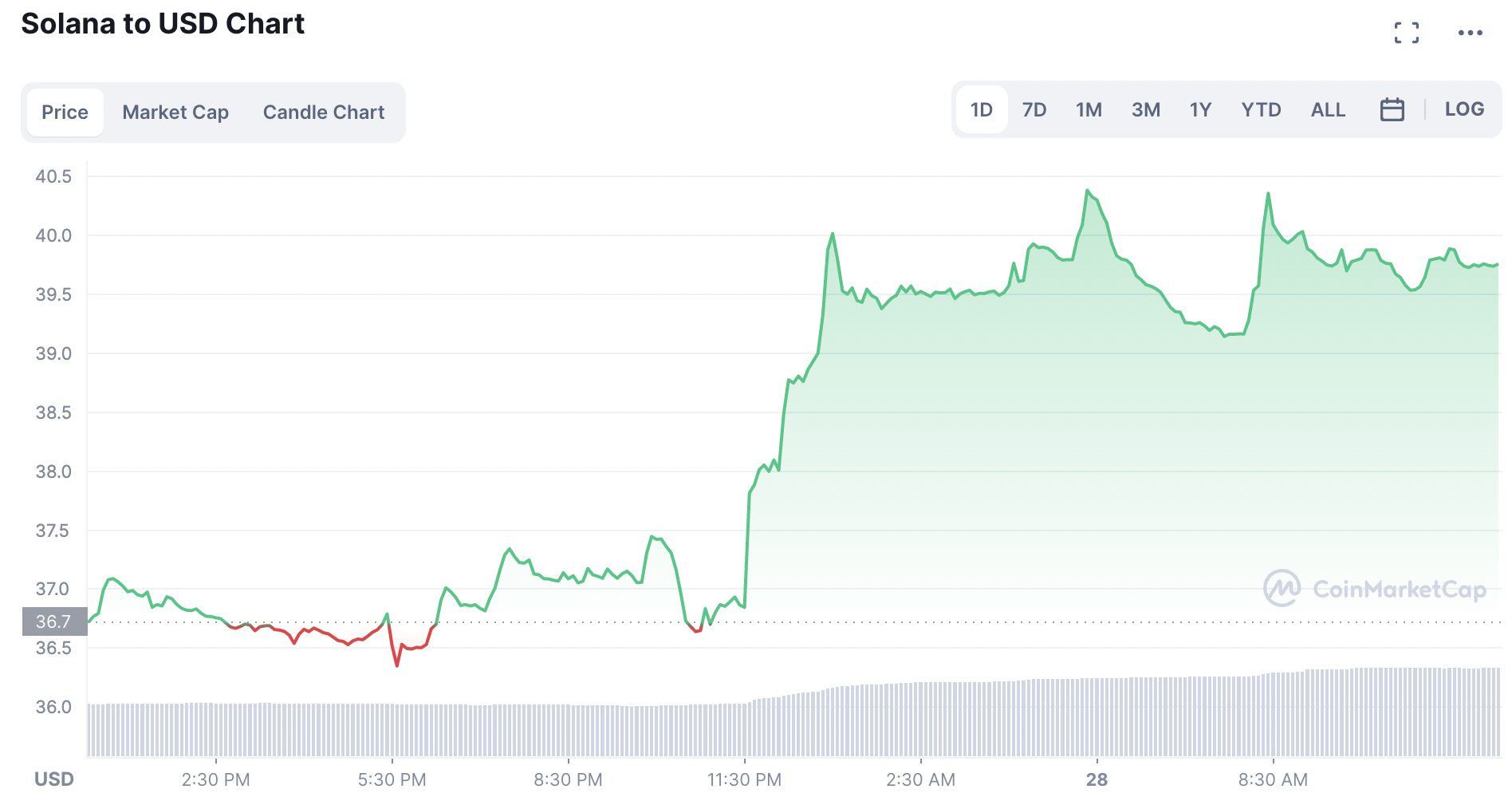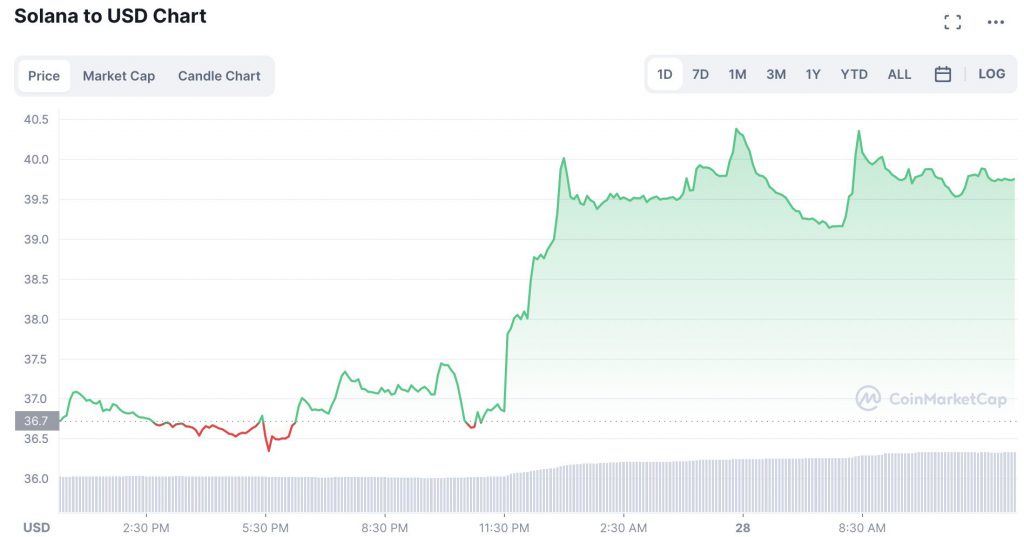 However, it should be noted that Solana continues to trade about 84 percent below its all-time high of $260.06. The possible use of SOL at the latest store is expected to drive the price of the asset up to a certain extent.