The Ethereum network is set to undergo its Merge upgrade in a few days. The clock is evidently ticking, and the network just executed the Bellatrix hard fork. As reported in an article earlier today, the Bellatrix update for the Ethereum network is expected to notch up the Epoch value and is quite vital for the Merge to occur without a glitch.
Read More: Ethereum inches closer to the Merge with Bellatrix
At press time on Tuesday, almost the entire crypto market was trading in green. The aggregate market cap was up by 2.65% when compared to Monday, with altcoins leading the show. Ethereum's forked coin—ETC—was the highest gainer among the top 100 coins. After noting a 27% elevation on the daily, Ethereum Classic was seen trading at $40.25. Ethereum, on the other hand, had noted only a 7% uptick.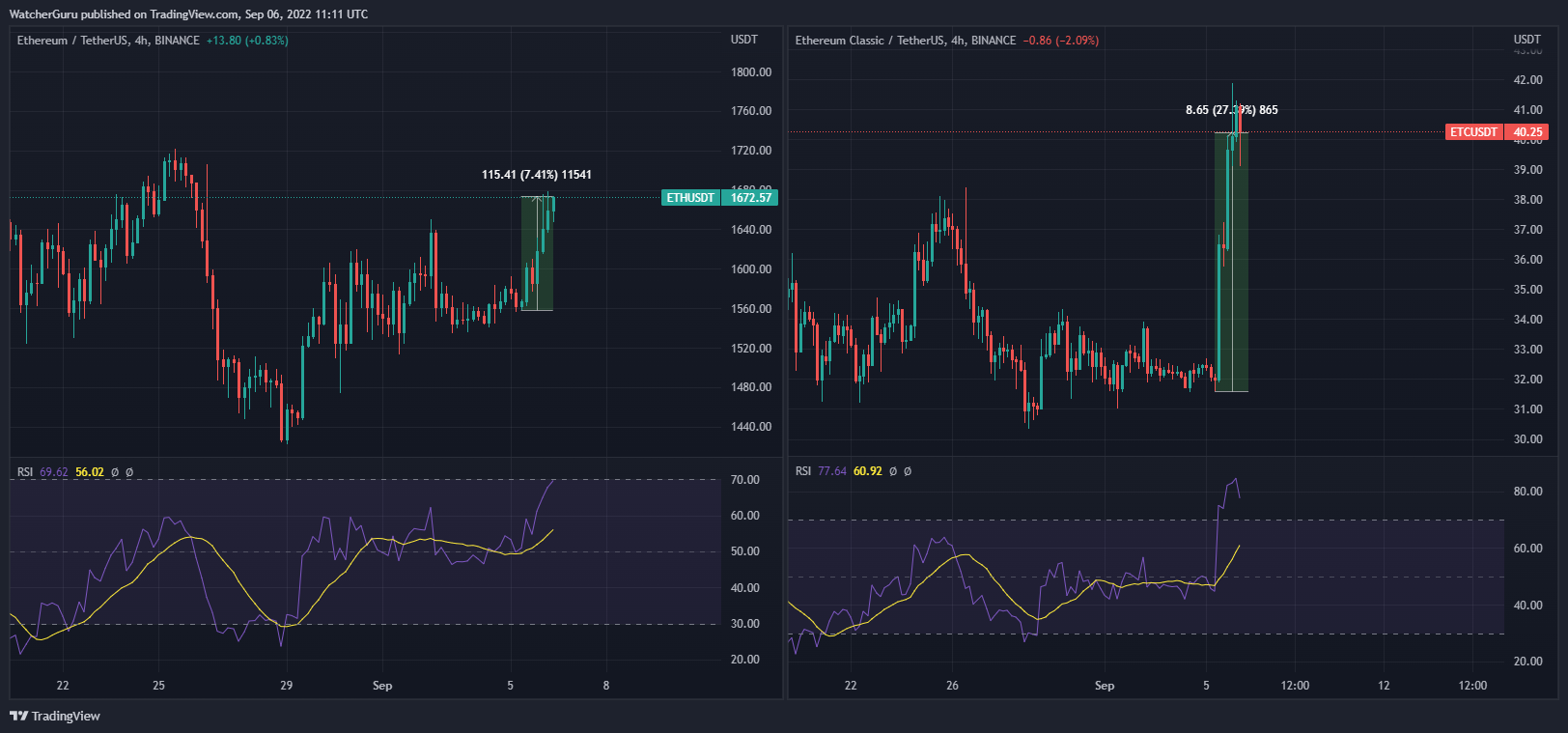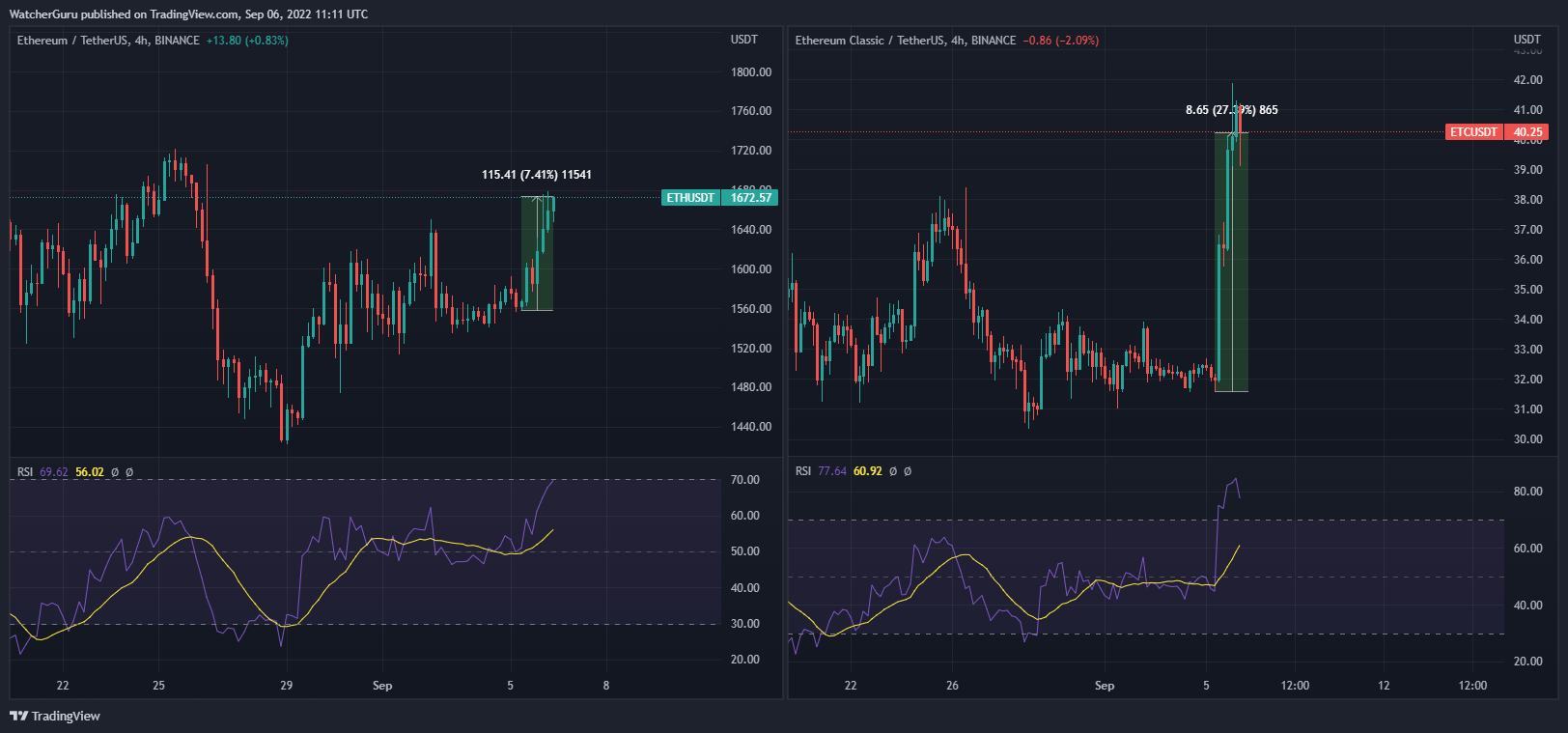 Despite Ethereum Classic rallying on the charts, Cardano's Charles Hoskinson recently took Twitter to opine that the project was "dead" and had "no purpose" or "compelling argument to exist outside of spite." He further stated that ETC gave him "sadness."
Ethereum Classic gains relevance as it attracts PoW miners
It's a known fact that once the Merge takes place, there will be no place for miners in the Ethereum ecosystem. Resultantly, the mass migration to the Ethereum Classic network has been going on in full spree of late. The hash rate hovering at its all-time high level—41.998 TetraHash per second—on Tuesday gave further weight to the said assertion.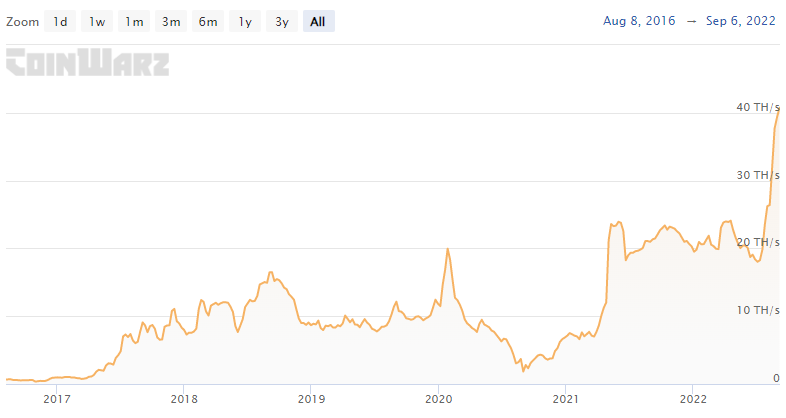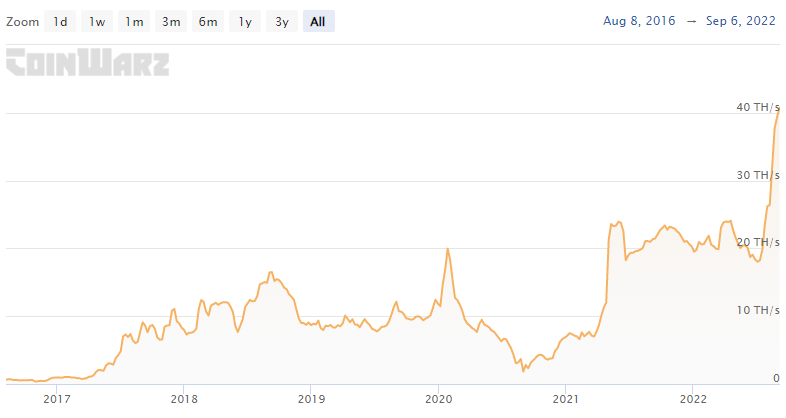 Contrasting network activity trend
The network activity of Ethereum Classic has been quite volatile since the beginning of this month. The NVT ratio, which gauges the transfer volume relative to the market capitalization of an asset, created a monthly peak a day back, suggesting that the network value was outpacing the value being transferred onto the network. However, it noted a downfall right after and stood at end-of-August levels at press time, indicating that the reverse trend was in play at press time.