The crypto markets are currently at their worse in many years. The FTX collapse has single-handedly brought catastrophe to the emerging industry. However, projects continue to build and reach new milestones. The Ethereum network, for example, has had quite a fruitful week, regardless of the larger picture.
Firstly, the number of addresses holding over 100 ETH has reached a 20-month high. This is a sign that investors are confident of buying into the second-largest crypto by market cap once again. The discounted prices are most likely an attractive investment opportunity for certain investors.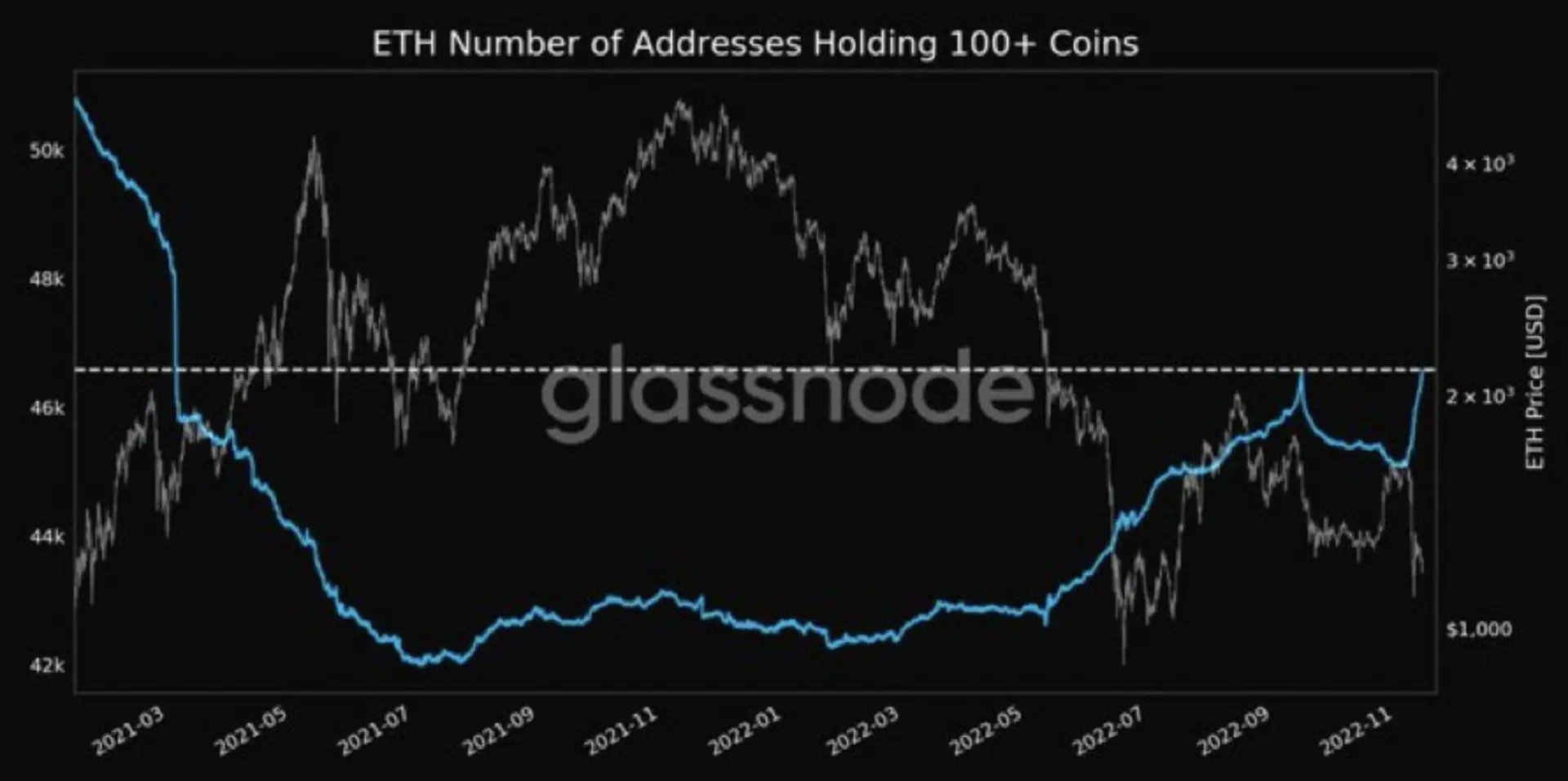 Then there was news that sportswear giant, Nike, is collaborating with Polygon to launch Swoosh, a web3 platform. Polygon is an Ethereum scaling solution that has had a lot of success of late.
Furthermore, a recent report by Bernstein named Polygon as the new web3 king. The report added, "it is all coming back to Ethereum."
We also witnessed the largest 30-day ETH exchange balance decline since September 2020. Many people view this as a sign of the bottom closing in. Moving crypto away from exchanges means a lesser chance of them being sold.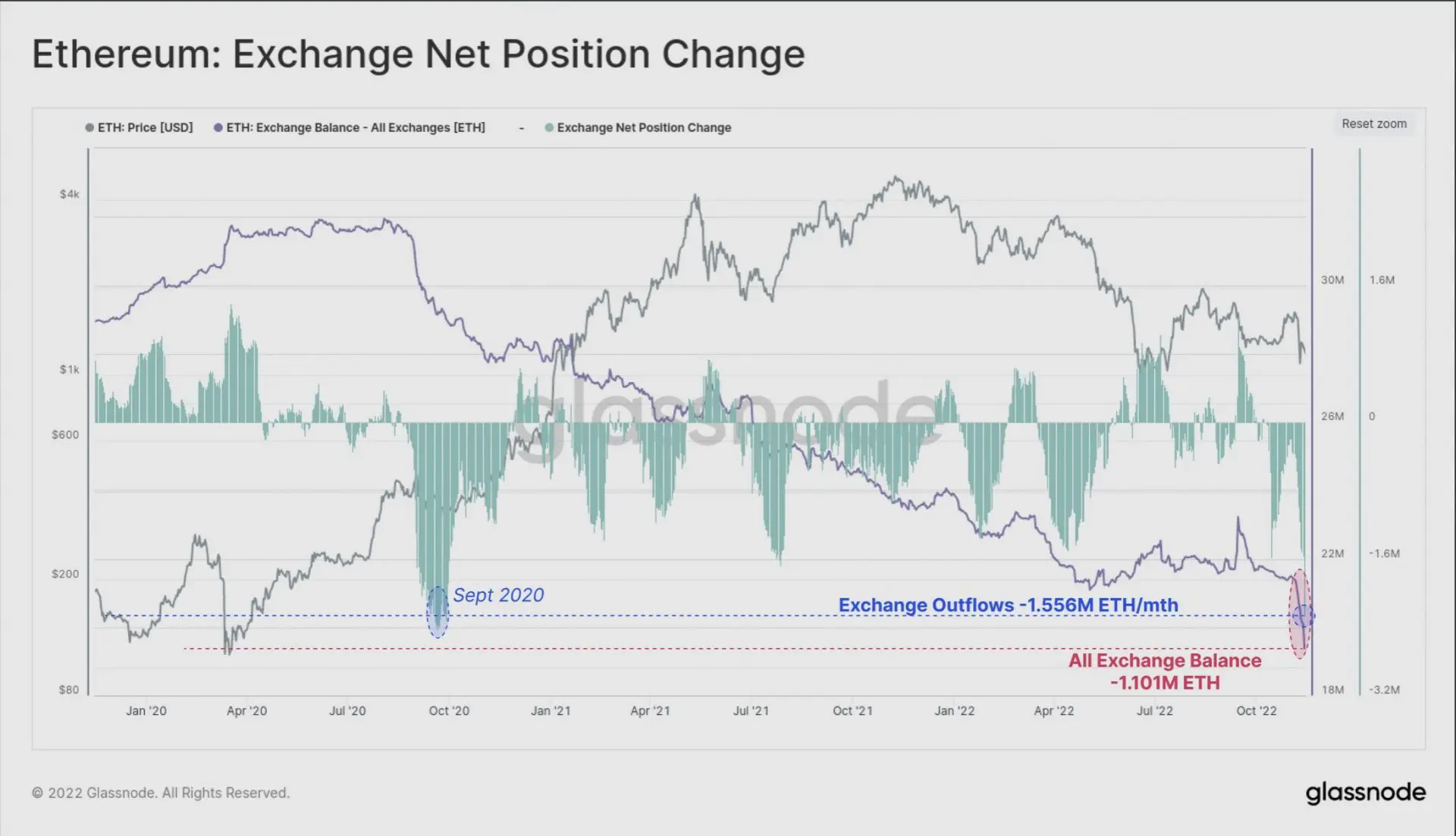 Moreover, Coinbase also began supporting Optimism deposits and withdrawals for ETH as well.
Furthermore, Ethereum's L2 transactions have surpassed its L1 transactions. This is a significant milestone for the network as it shows the growth of builders on the network.
Additionally, Ethereum's supply grew a thousand times less as compared to Bitcoin's supply since the "merge." This means that ETH has become increasingly deflationary, something many have been looking forward to.
Regardless of the developments on the network, ETH's price has still not moved in a positive direction. However, this is most likely due to the FUD that currently engulfs the industry. Some even expect the price of ETH to fall to $600 levels, before making any upward movements.
At press time, ETH was trading at $1,231.43, down by 7.7% over the last week.