The crypto markets are breathing a sigh of relief on Tuesday as both Bitcoin and Ethereum are in the green at 6%. This comes after a dramatic slump in price last week, all thanks to the FTX-induced fiasco. However, the spike in price is nothing to cheer for as the markets could head south again this week. The crypto markets have seen a sudden spurt in price after every crash in 2022 before slumping the same week.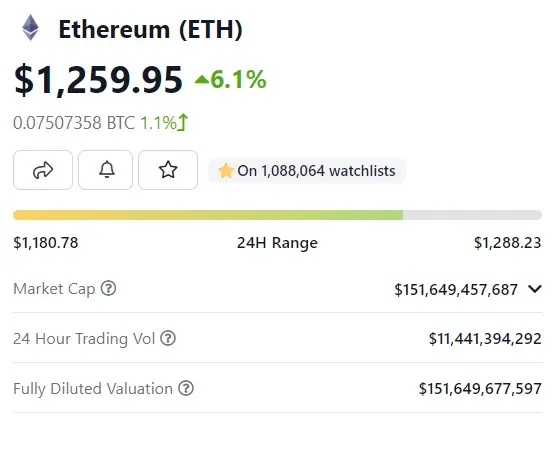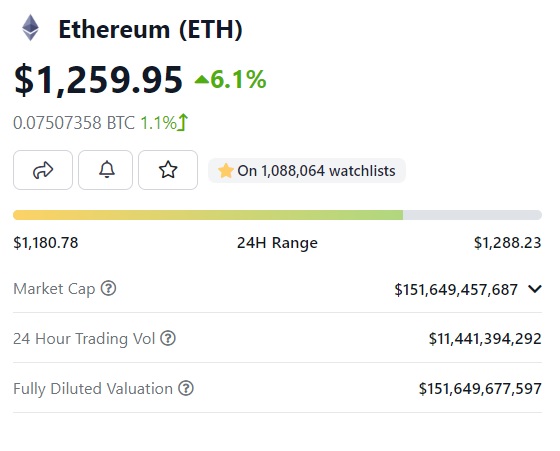 The markets remain in danger as the FTX crisis is yet to end and new developments could send leading cryptos crumbling. Crypto analyst Benjamin Cowen, predicted that Ethereum could slide in the coming months and reach the $600 level.
Also Read: Why Are Bitcoin Prices Up Today?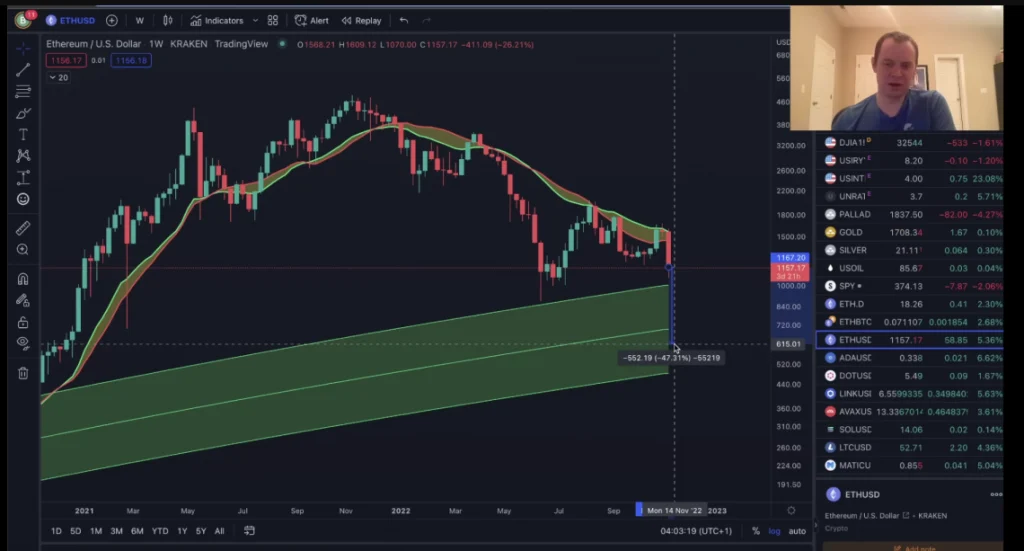 He told his 773,000 YouTube subscribers on YouTube that Ethereum has historically fallen 80% to 95% from its all-time highs previously and this time is no different.
"If you remember back to 2018, the drawdown that Ethereum had was about 95% or so. I'm not saying Ethereum is going to go down 95%, but even if it went down, say 87%, which is what Bitcoin went down after its 95% bear market, that would still put Ethereum at $600," Cowen predicted.
Cowen also warned to stay away from calls of the 'bear market has ended' doing the rounds on social media. He revealed that the bears remain in full control of the markets for the foreseeable future.
Also Read: How Soon Will Bitcoin Recover From The FTX Fiasco?
Ethereum: Post Merge
Ethereum remained in the backfoot in 2022 and went a leg down after it transitioned from proof-of-work to proof-of-stake protocol. ETH went south the same day the Merge was initiated and is unable to recover in price. The markets are under pressure and it won't take long for another crash to take ETH to three-digit levels.
Also Read: Elon Musk Calls Bullsh*t on SBF For Offering $3 Billion to Finance Twitter Deal
At press time, Ethereum was trading at $1,259 and is up 6.1% in the 24 hours day trade. ETH is down 74.2% from its all-time high of $4,878, which it reached in November last year.